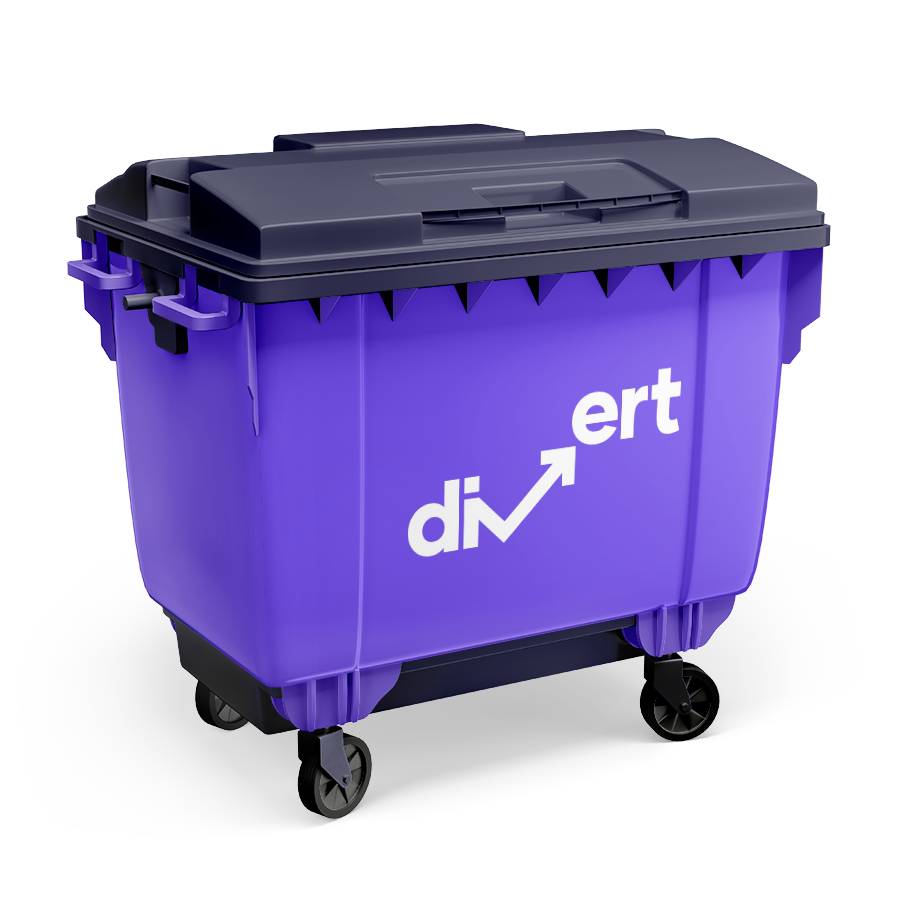 Our clinical waste disposal services at Divert help facilities across Middlesbrough get rid of their clinical waste quickly and effectively. Our team of specialists are fully qualified to professionally collect and perform clinical waste management for all types of clinical waste throughout Middlesbrough.
The town of Middlesbrough is viewed by many as the capital of Teesside and is surprisingly well-developed given its status as a town. It has four hospitals, including the James Cook University Hospital which is one of the largest and most modern hospitals found in Europe. It's also home to countless tattoo parlours, therapy professionals and other businesses that require proper waste disposal. Our team of experts at Divert are available to help all of these businesses with their clinical waste disposal needs.
Clinical Waste Middlesbrough

Quick Quote
Get a quick FREE quote for your waste
Quick quote within 1 hr
All types of waste
Claim your free bins
Nationwide coverage
Clinical waste collections
Middlesbrough
We provide businesses with all they need to dispose of waste correctly. This includes the right bin sizes, bags and colours to meet your waste disposal needs. Our team can provide you with the right information about separating, storing and disposing of clinical waste correctly.
If you'd like to know more about proper clinical waste disposal or would like a free quote for one of our clinical waste bin solutions in Middlesbrough, please get in touch with us today on 0333 444 0118.
Clinical waste disposal Middlesbrough
Our clinical waste collection solutions at Divert are designed with the businesses of Middlesbrough in mind. We work to your schedule and customise our collection calendar to align with your needs. We provide our services to a wide range of businesses, so we tailor our services to perfectly address your needs. What's more, we only charge for collection and provide free bins for all our customers.
When you choose Divert as your waste collection specialist, you can rest assured that we perform our work diligently. That gives you one less concern to worry about, letting you focus on your business instead.
So save yourself some stress, money and effort by getting in touch with our specialists at Divert today for safe and legally compliant waste collection.
Yellow-lidded sharps bins in Middlesbrough
Yellow-lidded sharps bins are commonly found in Middlesbrough doctor's surgeries, dental practices and tattoo parlours across Middlesbrough. They are designed for use in various medical facilities and should be used for any sharps waste that has been in contact with medical waste. This includes hypodermic needles, syringes, insulin pens and pre-filled syringes.
No Hidden charges
With divert you wont find silly things added to your invoice
Dental waste in Middlesbrough
Dental waste bins are designed to contain the waste created by dentists, which often contain harmful chemicals such as mercury. With many dentists across Middlesbrough, it's important that they legally dispose of their waste, which includes amalgam, teeth with fillings and capsules with residue.
Infectious clinical waste in Middlesbrough
Infectious clinical waste in Middlesbrough must be handled and disposed of properly to avoid the spread of infection. The organge infectious clinical waste bag provides safe storage of infectious waste in Middlesbrough, such as soiled bandages and used PPE, until our team at Divert can collect it for disposal. This is particularly important for doctor's surgeries and dental practices, which come into contact with infectious dressings regularly.
Save £££££
No Mess, No Stress, Pay Less
Clinical non-infectious waste in Middlesbrough
The clinical non-infectious waste bags are often known as tiger bags due to the stipes found on the design. The yellow and black clinical non-infectious waste bags are perfect for businesses across Middlesbrough that have clinical waste that isn't infectious but should still be handled carefully. This is useful for nurseries, care homes, GP surgeries and dental practices, allowing you to store and safely dispose of nappies, PPE, sanitary waste and incontinence pads.
Very quick
Caroline
Dog Groomers
Very quick to get bins set up for my dog grooming business, Paddy advised the best size bin and was a quick turnaround!
Get a quick quote
Get a quick FREE quote for your waste
Quick quote within 1 hr
All types of waste
Claim your free bins
Nationwide coverage