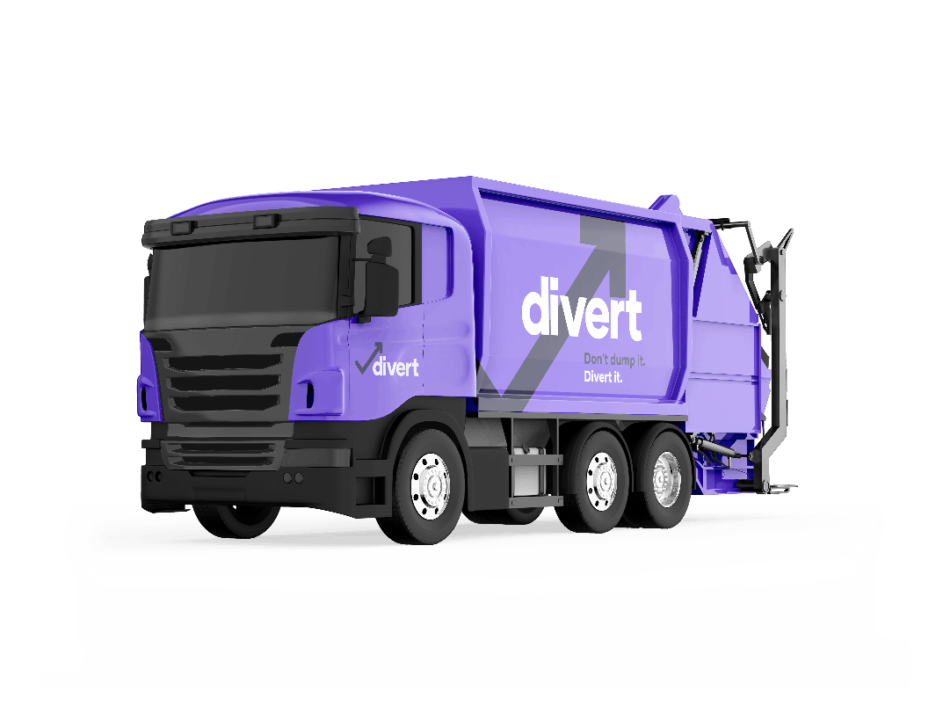 All businesses and homes create Waste Electrical and Electronic Equipment (WEEE), which must be disposed of responsibly. Electrical and electronic items literally keep the lights on, the company running, and the food cooking in the kitchen. However, at some point, they all need replacing as they break down, wear out, or become outdated.
You can't throw away WEEE items with your general waste, as many contain hazardous elements. They can also be big and bulky items that need special care when it comes to removal. At Divert we provide WEEE waste collection to businesses and homes to ensure responsible recycling and disposal of all old electronic products.
Get a free quote for WEEE waste collection today – call 0333 444 0118 or contact us online.
WEEE
Waste Collection
Get a quick quote
Get a quick FREE quote for your WEEE waste
Quote within 1 hour
All types of WEEE waste
Claim your free bins
Yorkshire collections
What is WEEE waste?
WEEE stands for Waste Electrical and Electronic Equipment. It essentially covers any item with a battery or cable to power it, which you no longer require. This could be because it's broken, you're upgrading to a newer model, or simply have no use for it any more.
Disposal of all WEEE waste is covered by the WEEE regulations in the UK. These categorise a total of 14 different e-waste types. At Divert we collect and process all types of electrical and electronic waste. Typically for a UK business, this can include waste:
Computer monitors and televisions
Photocopiers and printers
Computers, laptops, hard drives, and servers
Telecoms equipment
Fridges and freezers
Air conditioners
Light bulbs and fluorescent light tubes
We can also arrange the collection of bulkier and specialist WEEE waste, such as solar panels, electric tools, alarms, temperature control equipment, and medical equipment from your home or business.
Who produces WEEE waste?
Most businesses produce WEEE waste in some form. This often includes old computers and IT equipment, broken kitchen items, and company mobile phones. As technology advances electrical and electronic equipment becomes obsolete and reaches the end of its natural life faster. A large amount of WEEE waste is also generated by consumers and households.
Some of the main businesses that produce WEEE waste and must arrange responsible removal and disposal include:
Offices – every office in any sector uses computers, laptops, printers, and other IT equipment that's replaced over time.
Retailers – shops and supermarkets may need to dispose of broken and excess electronic stock.
Food service industry – restaurants, takeaways, and commercial kitchens rely on electric cookers, fridges, microwaves, and dishwashers.
Manufacturing firms – failed products and broken electrical machinery are some of the main WEEE waste produced by manufacturers.
How WEEE waste collection works
Get a free quote for WEEE waste collection tailored to your needs first. Simply tell us what electronic items you need to dispose of, where from, and when for a no obligation quote. If you need a hand with anything our expert and friendly team can answer your questions.
Should you wish to proceed we'll book a time and date to come and collect your WEEE waste. Please let us know if you have any bulky items that need more than two people to move. On the day one of our purple vans will come to your business or home with two or more of our team.
They'll lift and move your WEEE waste and load it into the van, whether you're getting rid of a few old keyboards or a couple of fridge freezers. There's no heavy lifting required from you with all labour included in the price. When everything's loaded up they'll drive to a nearby waste transfer station.
The electrical waste items will be checked, sorted, and sent for recycling and responsible disposal. All WEEE waste is diverted away from landfill. The recycling and disposal methods depend on the waste types, but most are dismantled and separated into individual materials. These are then recycled to create new products (such as metals and plastics).
WEEE waste regulations
Most equipment that requires plugging into the mains or that's powered by a battery is covered by the Waste Electrical and Electronic Equipment Regulations 2013. The WEEE regulations aim to reduce the amount of electronic waste going to landfill and to increase recycling and reuse.
Electrical and electronic equipment often contains substances hazardous to human health and the environment. This includes mercury, lead, and cadmium. If waste equipment isn't processed properly these chemicals can affect ecosystems, including water supplies. The WEEE regulations also aim to ensure we preserve precious raw materials, including metals and minerals.
It's the responsibility of the business that produces WEEE waste to ensure it's handled properly, according to the WEEE regulations. This includes securely storing e-waste and arranging for a registered waste carrier to remove it from the site. Businesses must also maintain copies of waste collection and transfer notes.
At Divert we can help ensure all your WEEE waste items are managed safely, legally, and in line with the WEEE regulations. All our drivers are licensed waste carriers, we provide a free duty of care certificate for every load removed and dispose of WEEE waste at licensed sites. We divert all WEEE away from landfill.
14 day price match guarantee
Partner with peace of mind
WEEE waste facts
As we continue towards being a more digital society the number of electronic items we rely on and throw away seems to increase. For an easy way to visualise this we've brought together some important WEEE waste facts and statistics:
In 2022 the UK produced 6 million tonnes of WEEE waste, according to Global E-Waste Monitor, a collaboration including multiple agencies.
WEEE waste is the fastest-growing waste stream globally and much of what we label as WEEE waste can be recycled or reused.
In the EU, 5 kg of electrical and electronic equipment waste is collected per person every year.
Making a desktop computer and monitor uses 244kg of fossil fuels, 22kg of chemicals, and at least 1.5 tonnes of water. Recycling and reusing old computers uses less raw materials and energy.
Recycling e-waste can save huge amounts of fossil fuels from being emitted into the environment like they would when making new pieces of equipment.
Free duty of care
We pride ourselves on being open and transparent.
Why use Divert for WEEE waste collection?
As specialists in the safe collection and disposal of electrical and electronic waste, we can handle all your WEEE waste collection needs. Everything from a one-off removal to regular collections are available from your business or home. We work with you to understand your WEEE disposal needs and then organise everything.
We can ensure every step of the WEEE waste cycle is handled – including storage, collection, and disposal. All relevant paperwork is provided, including a free duty of care certificate, so your business meets the requirements of the regulations. Licensed waste carriers will remove your old electrical waste with labour included.
Use Divert for your WEEE waste disposal and:
Get a free no obligation quote tailored to your WEEE waste disposal needs.
Any electronic items that could have a new life are re-used, while everything possible is recycled.
Labour is included in the quoted price, ensuring effortless WEEE waste collection and disposal.
Your electrical waste is handled and removed by licensed waste carriers in line with the WEEE waste regulations.
Enjoy peace of mind with your free duty of care certificate to protect your business when disposing of WEEE items.
Landfill diversion

Fixed prices

Labour included

Reliable WEEE removal

Flexible collections
Book WEEE waste disposal
Get a free no obligation quote for WEEE waste disposal today – call 0333 444 118 or contact us online. Simply tell us what electronic items you're disposing of, when you want them collected, and where from for a free quote. Speak to one of our friendly and expert team if you want some advice or have any questions.
Where can you collect WEEE waste?

We can collect any type and amount of WEE waste from businesses and homes in the UK. Most of our focus is on Yorkshire but we cover other areas too. Get in touch for a free quote and we'll let you know if WEEE waste collection is available in your location.

Some of the main places where we collect WEEE waste are:

Are batteries WEEE waste?

Batteries are a type of WEEE waste, as is any device or product that uses batteries to power it. You can dispose of most domestic batteries at battery and electrical waste bins often found in supermarkets. Commercial batteries must be collected by licensed waste carriers, which you can arrange alongside your WEEE waste.

Car batteries and other large batteries can be returned to most garages for recycling. You can also take domestic batteries to most local household waste recycling centres (HWRCs) for responsible disposal. Alternatively, contact us at Divert to arrange collections of your old batteries of any type, size, and amount from your business or home.

What happens to WEEE waste?

Any electrical items that still work will be reused and are often donated to charities. Other WEEE waste is checked and taken to a reprocessing plant. Here most WEEE is shredded into small pieces, and then separated into materials such as metals, plastic, and glass. These are then recycled alongside other waste of the same type to create new products.