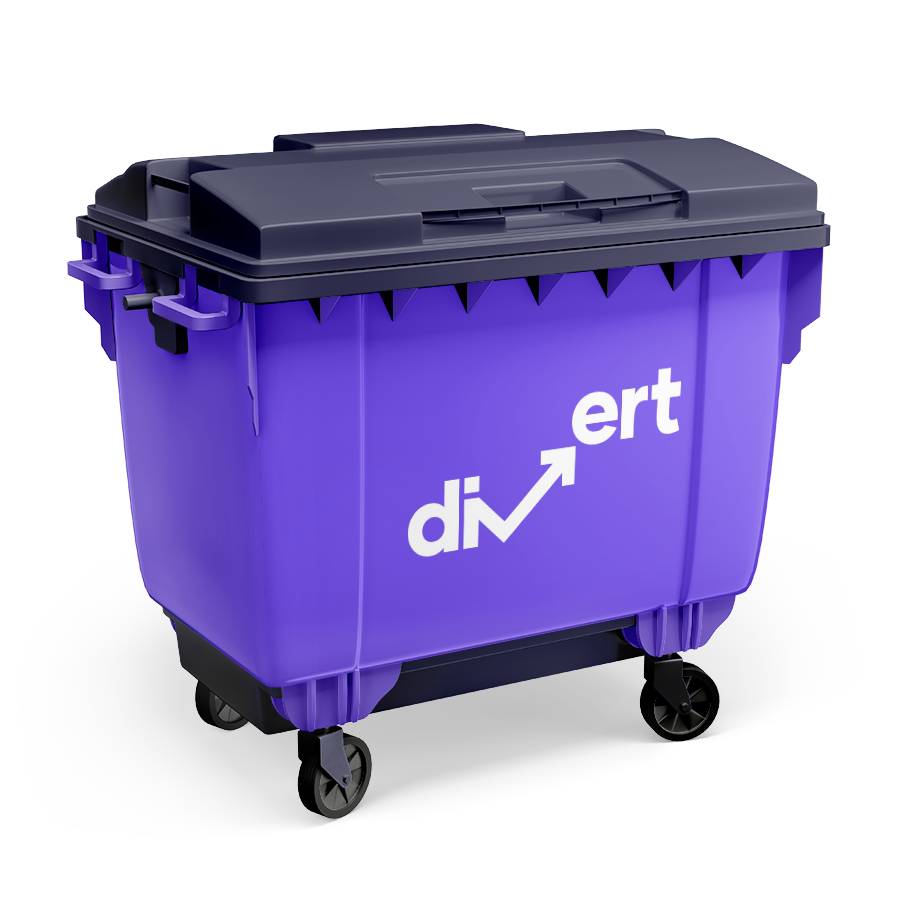 With around 14 hospitals and treatment centres in Harrogate, 10 tattoo parlours, 20 beauty parlours, 20 care homes and 20 dentists, there are plenty of businesses in Harrogate that require the safe and secure storage and removal of clinical waste. Without robust control methods and procedures, clinical waste can spread infection quickly. The World Health Organisation estimates that 15% of all clinical waste is infectious.
Clinical waste management is strictly regulated and, by working with a licensed professional, you can have peace of mind knowing that any clinical waste from your business is being safely and legally handled. Divert can provide all the bins and bags needed to safely store your clinical waste until we can collect it and dispose of it for you.
We are happy to provide all the support and guidance you need to safely store your clinical waste until we collect your waste at a time convenient to you.
Contact us and we will be happy to provide you with a free quote, alongside advice and information on how you can safely manage your clinical waste.
Clinical Waste Disposal Harrogate

Quick Quote
Get a quick FREE quote for your waste
Quick quote within 1 hr
All types of waste
Claim your free bins
Nationwide coverage
Clinical waste collection in Harrogate
We will arrange with you a time that is convenient for our team to collect your clinical waste. We work with a wide range of clients and know that every business has different needs and busy periods, which is why we offer a fully flexible waste collection service.
There are different types of clinical waste, and each type of waste needs to be disposed of separately in different coloured bags and bins. This avoids contamination and ensures waste is disposed of correctly. We can provide expert guidance as to the right size, type and colour of bin or waste bag for your needs.
We provide you with free bags and bins, so you only pay for collection. Working with a qualified, experienced company like Divert means you don't have to worry about your clinical waste disposal and can instead concentrate on the services you provide. We are proud to offer clinical waste management Harrogate businesses can tailor to their specific needs.
Contact us today so we can help you to dispose of your clinical waste safely, easily and legally.
Clinical waste management in Harrogate
Clinical waste is typically produced within the health and beauty industries, in venues such as hospitals, care homes, beauticians and tattoo parlours. Clinical waste is split into different categories to ensure each type of waste is stored and disposed of safely.
These categories are:
• Infectious clinical waste: This includes anything that is contaminated with blood or bodily fluids.
• Offensive clinical waste: This refers to items such as nappies or incontinence pads.
• Clinical sharps waste: This includes anything that has pierced the skin, and items that are likely to be included in this are needles and syringes.
• Anatomical clinical waste:This refers to any waste that is composed of human or animal blood or tissue.
• Cytotoxic / Cytostatic waste: This includes anything hazardous to health, such as medicines that are surplus or have expired, including the packaging.
Clinical waste bags in Harrogate
We provide all the bags you will need to dispose of your clinical waste, including:
• Anatomical waste – red bag
• Clinical infectious waste – orange bag
• Clinical non-infectious waste – yellow and black bag
• Cytotoxic and cytostatic waste – purple bag
• Highly infectious clinical waste – yellow bag
Browse our selection of clinical waste bags or get in touch with our team for expert advice on clinical waste management solutions.
No Hidden charges
With divert you wont find silly things added to your invoice
Clinical waste bins in Harrogate
Below is a selection of the different bins we can provide, and why they are used:
Sharps bins in Harrogate
These will be needed by various types of businesses, such as beauty parlours, tattooists and care homes.
We provide free sharps bins with different lid colours so you can accurately and safely store your sharps for clinical waste disposal.
• Yellow-lidded sharps bins: Yellow-lidded sharps bins are likely to be seen in the numerous hospital and medical treatment centres in Harrogate, as these are used to store needles, syringes and scalpels.
• Orange-lidded sharps bins: These bins will be used by beauty parlours and tattooists, as they are used to store needles for tattooing or piercing. They can also be used to store knives and stationery products that can be sharp, such as staples or drawing pins.
Dental waste in Harrogate
There are many dentists in Harrogate, and they will all use a dental waste container, such as our Dental Amalgam Waste White Clinical Waste Bin to safely dispose of their clinical waste.
Designed specifically to store hazardous dental waste for collection, our dental waste bins are compact and include a mercury suppressant to protect staff and patients.
Infectious clinical waste in Harrogate
There are a variety of businesses in Harrogate, such as care homes and hospitals, that need to dispose of infectious clinical waste, such as bandages, PPE and bedding. These can be classified as infectious (to be stored in orange bags), and highly infectious (to be stored in yellow bags).
Our infectious clinical waste bags are produced using strong plastic to prevent breakages and are clearly marked to indicate the presence of infectious waste. We can arrange a regular collection of infectious waste from businesses across Harrogate to keep you, your employees and your customers safe.
Save £££££
No Mess, No Stress, Pay Less
Very quick
Caroline
Dog Groomers
Very quick to get bins set up for my dog grooming business, Paddy advised the best size bin and was a quick turnaround!
Get a quick quote
Get a quick FREE quote for your waste
Quick quote within 1 hr
All types of waste
Claim your free bins
Nationwide coverage