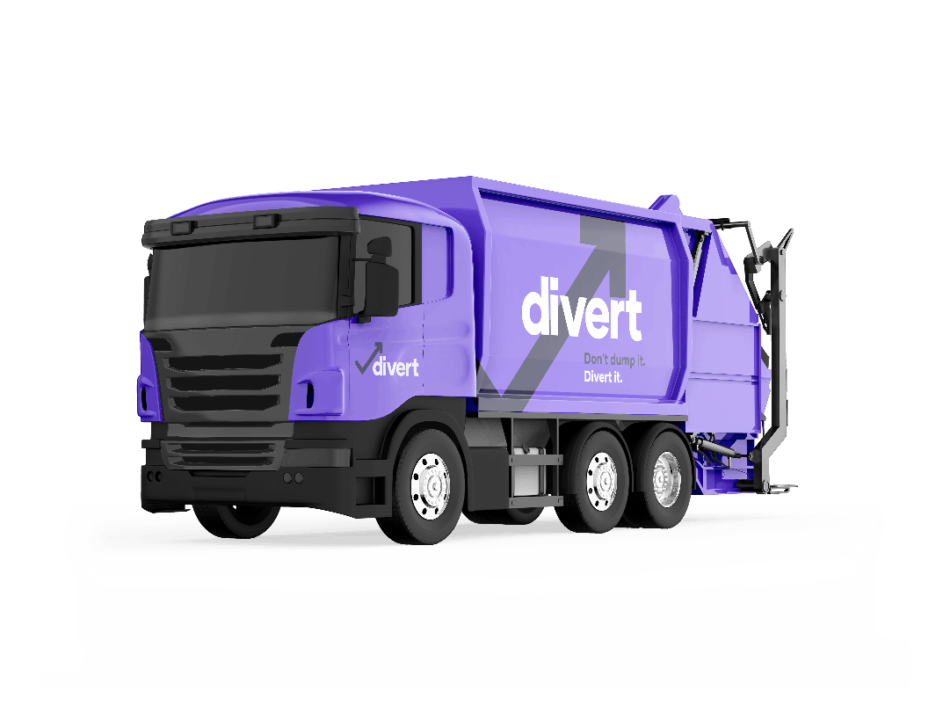 There are nearly 140,000 manufacturing businesses in the UK, according to recent data from the Office for National Statistics. These organisations all create large volumes of industrial waste every day. Proper storage, management, and disposal of industrial waste are vital to protect the environment, human health, and businesses.
At Divert we provide a range of free bins for industrial waste, as well as collection and disposal services. Licensed waste carriers can remove any type of industrial waste and we'll help create an industrial waste management plan that meets your needs.
Industrial
Waste Disposal
Get a quick quote
Get a quick FREE quote for industrial waste
Quote within 1 hour
All types of waste
Claim your free bins
Yorkshire collections
What is industrial waste?
Industrial waste is any waste that's the result of industrial activity or manufacturing processes. This could be from construction, vehicle manufacturing, research and development operations, and other industrial activities. Types of industrial waste can be both solid and liquid. Typical industrial waste examples are:
Chemical waste – most industrial facilities use chemicals when manufacturing products. This creates waste such as solvents, acids, alkalis, and phenols. Surplus chemicals must be disposed of safely, as they pose a significant threat to human, animal, and environmental health.
Hazardous waste – manufacturing facilities produce high volumes of hazardous waste types every day when using chemicals and other materials. Common hazardous waste types include asbestos, batteries, and radioactive waste products.
Industrial solid waste – this refers to any 'solid' waste produced during the manufacturing process. It's mostly surplus or discarded materials deemed no longer necessary. This could include products such as masonry, scrap metals, concrete, and lumber.
Dry mixed recycling – the manufacturing industry also produces large volumes of recyclable waste, such as paper, plastic, and cardboard. Industrial paper waste could include receipts, business documents, and user guides. Plastics are used to create many products in manufacturing and waste can include offcuts.
Fuel and oil waste – fuel waste is produced in the manufacturing industry during the transportation of goods from the facility to the supplier. This includes products such as petrol and diesel. Machinery and vehicles also create waste oil when used or no longer needed.
Get started with your free no obligation quote for industrial waste collection today – call 01904 295 985 or contact us online.
How industrial waste
collection works
Start with a free quote for industrial waste collection that's based on your needs. Provide details about the type, size, and number of bins you need, how often you want them collected, and where from for a bespoke price. Then we can book a time and date for your industrial waste collections.
We'll deliver free bins to your premises for you to fill with the relevant type of industrial waste within any weight limits. Place these at the agreed pickup point ahead of the collection time. Then one of our purple trucks driven by one of our licensed waste carriers will come and remove your bins.
They'll replace your industrial waste bins if you've arranged regular collections. Then they'll transport your industrial waste to a nearby waste transfer station. Here your waste is checked, sorted, and sent for responsible disposal (including recycling) depending on its type. You receive a free duty of care certificate for added peace of mind.
Hazardous and chemical waste may be sent to specialist waste management facilities for incineration and destruction, in line with government guidelines. Industrial dry mixed recycling should be separated and recycled alongside other paper, cardboard, and plastic waste – turning it into new products.
Industrial waste
bins and containers
All types of industrial waste must be segregated and stored in appropriate industrial waste bins and containers before collection. This reduces the risk of contamination and helps protect human health from the possible impact of exposure to certain kinds of chemical and hazardous waste.
At Divert we provide free industrial waste bins to businesses – you only cover the costs of collection. There are no delivery or rental fees, or a need to buy an industrial waste bin for your manufacturing refuse. The wide range of industrial waste containers available includes:
View all bins
Oil drums

Store liquid waste including chemical and fuel waste in drums and barrels. These products should be stored separately in individual drums and not combined. Waste drums are available in various colours to make separating waste fuel, chemicals, and liquids easy.

IBC containers

These large industrial waste containers are for high volumes of liquid waste. This includes flood and wastewater, oil, and some types of hazardous waste.

660L wheelie bins

Four-wheel bins suitable for general waste and various types of recycling. Available in different colours to separate and store waste types and recycling.

1100L wheelie bins

The largest wheelie bins available that come in various colours and can hold general waste, cardboard, paper, and plastic.
How can we reduce
industrial waste?
There are many ways businesses can try to reduce the amount of industrial waste produced. Reducing industrial waste has a positive impact on the environment by ensuring as little waste as possible goes to landfill. It also cuts your waste management costs as you'll need fewer collections. To reduce industrial waste, you could:
Carry out a waste audit to understand how much industrial waste you produce. This can highlight any issues about your waste management to help you identify areas for improvement.
Focus on using recyclable, sustainable materials in the manufacturing process. For example, you should ensure all your base materials are recyclable or come from recycled products where possible.
Provide employees with access to the appropriate industrial bins and containers and place them in convenient locations. This can increase your recycling rates and reduce the amount of industrial waste that makes its way to landfill.
Think carefully about the way you package your products. Reduce the amount of packaging materials used to limit any offcuts and by-products that go to waste.
Upgrade machinery to the latest models that should operate more efficiently and produce less waste, such as scrap metal and plastic offcuts.
Free duty of care
We pride ourselves on being open and transparent.
Why use Divert for
industrial waste collection?
Arrange industrial waste removal on a schedule that meets your needs with Divert. We can deliver free industrial bins to your premises, from wheelie bins to IBC containers, and you only pay for their removal. Then book industrial waste collection on a daily, weekly, or fortnightly basis to suit your operations.
Licensed waste carriers will remove your bins and ensure all waste is disposed of legally, responsibly, and diverted away from landfill. Our experts can help you put together an effective industrial waste management plan if you're not sure where to start. This can help reduce how much waste you produce while saving you time and money.
Consider Divert for your industrial waste management as we can:
Provide free industrial waste bins and containers – no delivery or rental fees.
Put together a waste collection schedule tailored to your business – daily, weekly, or fortnightly collections.
Ensure your industrial waste management plan adheres to government guidelines and regulations.
Offer a free no obligation quote based on your industrial waste management needs.
Free bins

Landfill diversion

Reliable waste collection

Fixed prices

Flexible collections
Book industrial waste collection
Start with a free quote for industrial waste collection based on your needs – call 01904 295 985 or contact us online. We just need to know the type, size, and number of industrial bins you need, how often you want them collected, and where from. One of our friendly team can help if you have any questions.
Where can you collect industrial waste?

Industrial waste collections are available across the UK, but we mainly focus on the Yorkshire region. Apply for a free quote and one of our team will let you know whether we can deliver and collect industrial waste bins from your location or not. Some of the main places where we do collect industrial waste are:

What are some industrial waste facts?

A few facts about industrial waste are:

Each year, around 42 million tonnes of industrial waste is produced in the UK.
59% of the waste produced within the UK can be attributed to the construction and manufacturing industries.
Around the world, a total of 1 billion tonnes of solid waste are produced annually.

What are examples of industrial waste?

There are many types of industrial waste, as it covers any rubbish produced from industrial or manufacturing activities. Common industrial waste examples include:

Metals (such as iron and steel)
Paint and paint tins
Radioactive waste
Chemical, hazardous, and toxic waste
Plastics and resins
Liquid waste (like water and oil)