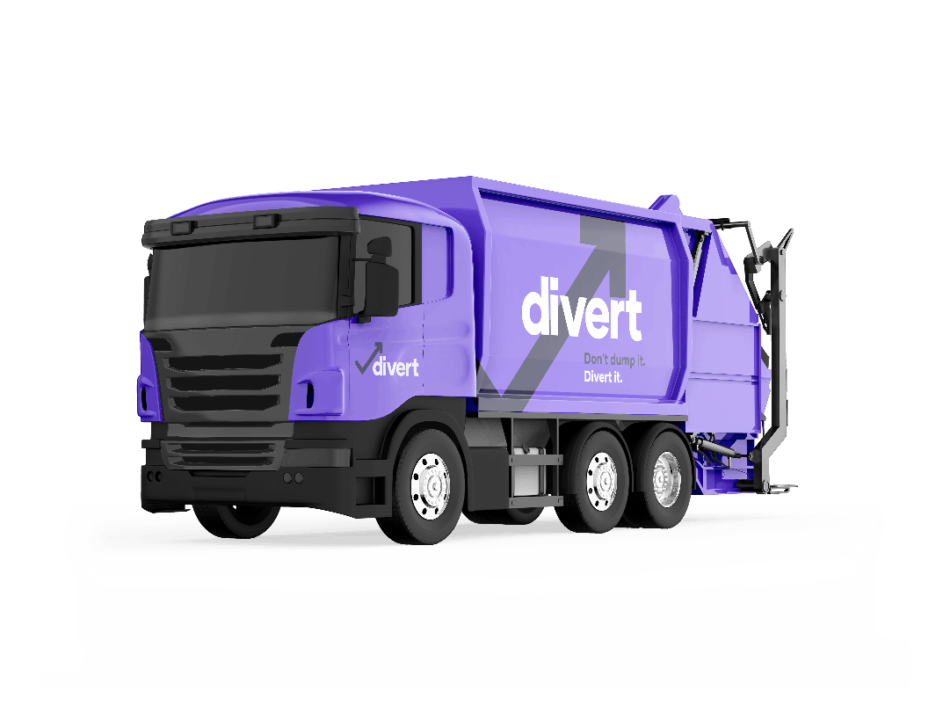 Many businesses in York deal with waste food, from customer leftovers to expired kitchen ingredients. Pubs along Micklegate, cafes by the Ouse, and chic restaurants around The Shambles create commercial food waste daily. We provide food waste collection and recycling services to organisations anywhere across York and the wider region.
If York food waste ends up in a landfill it produces methane and may create leachate, which could contaminate nearby water supplies. At Divert, we provide free bins to store your food waste in York, will collect at a time that suits you, and divert it away from landfill for sustainable disposal.
Food Waste Collection In York

Get a quick quote
Get a fast FREE quote for your waste
Free quote within 1 hour
Any type of waste
FREE bins and delivery
We cover all of York
Food recycling in York
There are more than 650 restaurants and cafes across York, which each produce varying amounts of food waste daily. At certain times of the year, there's an increase in food waste too. For example, over the Christmas period, York creates more than 800 tonnes of festive food waste.
The main items you can put in a food waste bin for collection across York include:
Leftover food – from customer plates and dishes

Dairy products – eggs, cheese, and cream

Meat and fish – raw, cooked, and with bones

Fruit and vegetables – raw and cooked

Tea leaves, bags, and coffee grounds

Rice, pasta, and bread
Get a free quote for food waste collection in York wherever you're based in the cathedral city. Call 0333 444 0118 or request a quote online.
How commercial food waste collection works in York
Book delivery of the number of food waste bins you need, and we'll deliver them for free anywhere in York – you just pay for collection. Fill each bin with waste food within their weight limits. We'll collect your food waste bins and transport them to an appropriate waste management facility in the York area for recycling. 
This could be to the anaerobic digester at Allerton Waste Recovery Park (AWRP) or another similar facility. Anaerobic digestion is the process of breaking down food waste to produce biogas, which is used as a renewable energy source. It ensures the waste food is put to good use rather than rotting in a landfill, where it would add to local pollution.
Who needs food waste recycling in York?
Any organisation in York that finds itself with any type and amount of waste food must arrange commercial waste collection. The City of York council won't collect it from a business and you can't throw it away with general waste, as it could end up in a landfill. 
Companies that produce food waste daily require regular removal and recycling of leftover dishes, out-of-date and damaged ingredients, and any other by-products. These include restaurants and cafes around the Minster, upmarket hotels close to York station, pubs around Deangate, and various schools, shops, and catering companies.
The main businesses that need food waste collection and recycling in York include:
Shops

Takeaways

Schools

Hotels

Pubs

Restaurants
Free commercial food waste bins in York
We provide 240 litre wheelie bins to safely store food waste close to the point of production in your York organisation. These are the same size as the household waste bins the City of York council supplies for your home. Each one holds between three and five bags of waste. 
You can order as many bins as you require to store all the leftover food you need to dispose of. Combine this with daily, weekly, or fortnightly collections to ensure all waste food you create is removed cost-effectively and efficiently before it builds up.  
Arrange York bin collection
Get a free quote
Local recycling centres in York
The two primary options are Hazel Court Household Waste Recycling Centre (HWRC) and Towthorpe and Strensall HWRC. There's also Allerton Waste Recovery Park, which includes an anaerobic digestion to treat organic waste (such as food waste) to produce biogas and generate renewable energy. It processes 320,000 tonnes of waste every year from York and North Yorkshire councils.
However, you can only take commercial food waste to Hazel Court HWRC, as Towthorpe and Strensall HWRC doesn't accept any commercial waste. AWRP is also not open to the public.
Hazel Court HWRC

Opening hours

Between October and March – Mondays to Saturdays: 8.30am to 5.00pm, Sundays: 8.30am to 4.00pm

Between April and September – Mondays to Saturdays: 8.30am to 7.00pm, Sundays: 8.30am to 4.00pm

Address and contact details

1 Hazel Court

York

YO10 3DS

Telephone: 01904 551550

Email: [email protected]

Towthorpe and Strensall HWRC

Opening hours

Open Thursday to Tuesday (closed on Wednesdays).

March – 8.30am to 5.00pm, April to September – 8.30am to 7.00pm, October – 8.30am to 5.00pm, November to February – 8.30am to 4.00pm

Address and contact details

Moor Lane

Strensall

York

YO32 9ST

Telephone: 01904 551551

Email: [email protected]

Allerton Waste Recovery Park

Opening hours

Mondays to Fridays: 8am to 6pm

Saturdays and Sundays: Closed

Address and contact details

Moor Lane (Off A168)

Knaresborough

HG5 0SD

Telephone: 0333 777 7058 

Email: [email protected]
Why use Divert for food waste collection in York?
Divert your food waste from landfill to help look after the local environment in and around York with Divert. Sending food waste for recycling in York also saves your organisation money, as you'll avoid paying landfill tax on your commercial food waste collections. Free bins and no rental charges make using Divert even more cost-effective.
We're based in York, so we know the city well, both our drivers and customer service team. In-depth local knowledge means we can deliver affordable and effective solutions for collecting, transporting, and disposing of your food waste wherever you're based across the city. Regular and reliable York food waste collections make managing your leftover food stress-free.
All food waste recycled in York

Flexible York food waste collections to suit your schedule

Free no obligation quote tailored to your food waste

Regular and reliable food waste collection in York

Fixed costs including labour
Free bins

Fixed prices

Landfill diversion

Reliable collections

Collections across York
Arrange food waste collection in York
Ready to save time, money, and the environment with your food waste management in York? Arrange free delivery of however many bins you need and collection on a daily, weekly, or fortnightly basis. Speak to one of our friendly team or enquire online to get started or for any more information. Get a free quote for food waste collection in York today – call 0333 444 0118 or contact us online.
Other waste services 
available in York
One call we take it all 0333 444 0118
All waste types
Cardboard waste York

Sofa disposal York

Bulky waste York

Clinical waste York

Dry mixed recycling waste York

Food waste York

Fridge freezer removal York

Garden waste York

General waste York

Glass waste York

York bin collection

York waste management

Man and van York

Mattress collection York

Office clearance York

Rubbish removal York

WEEE waste York

Skip bags York
Where do you collect food waste in York?

Our vans and trucks can deliver food waste bins across York and collect them at a time that suits you. We can collect food waste whether you run a bustling restaurant down one of the narrow cobbled streets in York's city centre or a quaint café out in Stamford Bridge, Easingwold or another of the surrounding towns and villages.

Arrange food waste collection in any area of York including:

York city centre (YO1)

Heslington and Osbaldwick (YO10)

Dunnington, Escrick (YO19)

Bishopthorpe, Upper and Nether Poppleton (YO23)

Acomb, Dringhouses (YO24)

Bootham, Clifton (YO30)

Heworth, Layerthorpe (YO31)

Haxby, Wigginton (YO32)

Elvington, Stamford Bridge (YO41)

Pocklington, Barmby Moor (YO42)

Boroughbridge (YO51)

Sheriff Hutton (YO60)

Easingwold (YO61)

Helmsley, Kirkbymoorside (YO62)

How often is commercial food waste collected in York?

You can arrange commercial food waste collection every day, week, or fortnight in York with Divert. Combine the size and number of food waste bins with a collection schedule that suits your needs. Regular removal of food waste bins can be best to keep your premises safe and hygienic.

How can I reduce the amount of food waste my business produces in York?

There are various actions that can reduce the amount of food waste businesses in York produce daily:

Those who work within retail or food service venues can reduce food waste by managing stock carefully. For example, pay attention to consumer habits and avoid over-buying products that do not sell.

Food waste can be reduced in every industry by ensuring it's stored appropriately to prevent it from spoiling.

Food service venues should clearly label all pre-prepared dishes. State the ingredients, when the dishes were made, and when they must be consumed by.

Retail and food services venues can donate surplus food to local charities and food banks instead of throwing it away.

Is there a fee for food waste collection in York?

At Divert we provide free food waste bins with no rental charge, but you pay for their collection. The fee for commercial food waste collection in York depends on how many bins you need removing and how often, as well as your exact location. We can provide a free quote tailored to your business.

How many food banks are in York?

Despite all the excess food waste produced in York there's sadly still a need for foodbanks. There are currently around nine community food banks in York, as well as six foodbank locations associated with the City of York council. One of these is the York Foodbank, which donates around 5,000 packages to those in need every year.