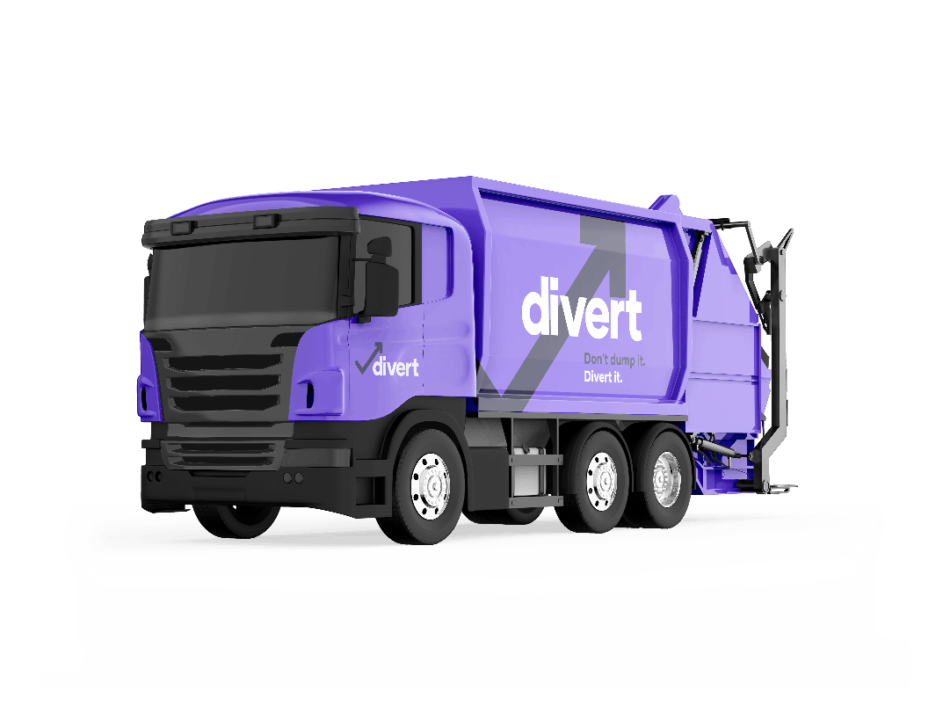 Harrogate house clearances are big tasks. Emptying a terraced townhouse in the centre, a semi-detached property in New Park, or a cottage out in Knaresborough requires plenty of time and effort. Our house clearance and furniture collection services make moving home, clearing out after a family death, or getting rid of furniture in Harrogate quick and easy.
At Divert, we can help clear any of the 70,000 households in Harrogate and those across the wider district. A professional team will lift and shift furniture, appliances, and bags of waste to save you the effort in a quicker, easier, and more cost-effective way than using a skip. All waste is diverted away from landfill.
House Clearance in Harrogate

Get a quick quote
Get a quick FREE quote for your house clearance
Quote within 1 hour
All types of household waste
Claim your free bins
Collections across Harrogate
Harrogate house clearances
Furniture makes up the bulk of items removed, as the average house has 27 pieces of furniture. Whatever we remove in a house clearance it's disposed of responsibly and diverted away from landfill.  Our Harrogate house clearance services can remove:
Furniture

– sofas, beds, tables and chairs

Carpets

– tufted and woven carpets, rugs 

WEEE

– TVs, computers, and lights

White goods

– fridge freezers, washing machines, and tumble driers

Bags of junk

–

old clothes, books, crockery, and bric-a-brac
Get a free quote for a Harrogate house clearance today – call 0333 444 0118 or contact us online.
How a house clearance in Harrogate works
Request a free quote online or over the phone for a house clearance in Harrogate. Provide details about what you need removing, where the property is, and when you want the house clearance to take place. We'll give you a fixed price and can book your Harrogate house clearance on a date that suits you.
On the day one of our purple vans with at least two of our team will come to the house. They'll move everything you want to get rid of and load it into the van, so you don't have to worry about all the heavy lifting and carrying. Then everything will be taken to a North Yorkshire waste transfer station.
All the items removed from the house will be checked and sorted. Working appliances and furniture in decent condition may be reused or sent to a charity. Anything unusable or in poor condition will be sent for recycling or responsible disposal, depending on its type. Everything is diverted away from landfill.
 Who needs a house clearance in Harrogate? 
There are around 70,000 households in Harrogate, including nearly 4,000 council properties, with new developments popping up all the time. When moving out, a house clearance in Harrogate can be helpful to responsibly get rid of any furniture, appliances, and other items that won't be going to your new place – whether you rent or own your home.
Sadly, if a friend or family member passes away who lived in Harrogate, this is another common reason for using a house clearing service. Or you might simply be renovating your home and create lots of waste that's easier to get rid of in one go with Divert.
Homeowners, renters, landlords, students, and families benefit from a Harrogate house clearance when:
Selling a house and getting rid of any items you can't or don't want to take with you to your new home. 

Moving into a new property and clearing anything the last owner left behind or getting rid of items when renovating (like old carpets and bathroom suites).

Leaving a property at the end of a tenancy and disposing of those large items you don't want any more or can't take with you.

Cleaning a property after a friend or family member's death in preparation to put it on the market.

Renovating your current home or just getting rid of a few big items or many bags of waste in one go.
Get a free quote
Local recycling centres in Harrogate
You can dispose of all sorts of domestic waste for free at the two main household waste recycling centres (HWRCs) in Harrogate – Harrogate HWRC and West Harrogate HWRC. This includes furniture, mirrors, radiators, and most electrical items – such as cookers, fridges, washing machines, dishwashers, TVs, and more. 
Any furniture with current fire labels attached (where relevant) and appliances in a usable condition can be left for reuse at either HWRC. Anything unusable should be recycled in the relevant container depending on its material, such as:
Wood – the wood recovery skip.
Metal – the scrap metal skip.
Mixed – the waste for energy recovery skip.
If you're a landlord or looking to dispose of commercial waste from a business you can only take it to West Harrogate HWRC. Charges apply to dispose of most types of commercial waste. If you visit either site in a commercial vehicle (such as a van, pickup, or with a trailer) you'll need to get a vehicle permit.
Another option for households in Harrogate is the council's bulky waste collection service. However, this is limited to two items at a time at a current cost of £46.75. If you need more items removed then you must pay for extra collections. Your address also determines the time and date when collection happens, and all items must be placed outside the property.
Harrogate HWRC 
addresses and opening hours
Both Harrogate and West Harrogate HWRCs are open six days a week (closed on Wednesdays). Also shut on Christmas Day, Boxing Day, and New Year's Day.
April to September – 8.30am to 5pm
October to March – 8.30am to 4pm
Harrogate HWRC

Harrogate HWRC

Wetherby Road

Harrogate

North Yorkshire

HG3 1DE

Telephone – 01609 780 780

West Harrogate HWRC

West Harrogate HWRC

Penny Pot Lane

Harrogate

North Yorkshire

HG3 2SN

Telephone – 01609 780 780
Donate furniture to Harrogate charities
Lots of charities in Harrogate accept donations of old furniture in good condition for resale and reuse. This includes everything from sofas to beds, chairs, tables, and more. Some even offer a free collection service for quick and convenient removals when clearing a house.
Donating furniture saves on the energy required for recycling and supports a good cause at the same time. It's a sustainable option to consider when clearing a house in Harrogate or just getting rid of some old furniture. Charities in Harrogate that accept furniture donations include:
Essential Needs

– offers furniture collection for a reuse scheme for people on low incomes or income-based benefits. Upholstered sofas must have a permanent fire safety label.
Freecycle

– make old furniture and other items available for free to other Harrogate residents. Add collection required to make things easier.

Saint Michael's Hospice

– furniture in good condition is accepted for resale in the House & Home shop in Harrogate.

Yorkshire Cancer Research

– free collections are available for furniture from households within a 10-mile radius of their Harrogate shops or donation centre. You can also drop items off at the donation centre at Hornbeam Park.

British Heart Foundation

– provides a free collection service for furniture, which is resold in their Harrogate and Ripon shops.

British Red Cross

– donate furniture to the shop in Harrogate town centre, with funds raised to support their UK and international causes. 

Shelter

– some furniture is accepted at the shop on Commercial Street but check first if they'll take your items. And sofas without a fire safety label aren't accepted.
Why use Divert for a house clearance in Harrogate?
Save time, effort, and money clearing a house in Harrogate with Divert. Our team of professionals do all the lifting and carrying of any furniture, appliances, and other big items so you don't have to. Collections are available anywhere in Harrogate at a time and date to suit you.
Get a free quote tailored to your needs based on the number and type of items you need removing. It includes labour costs and fixed prices for a clear price and easy budgeting. All waste is diverted away from landfill to help protect the local environment too.
We're based in North Yorkshire to deliver a truly local house clearance service. Our drivers know the area and its roads well, while our great connections to waste sites across the district help us deliver fast, flexible, and efficient collection and disposal services. Arrange reliable house clearances and furniture collection in Harrogate today.
All household waste removed in Harrogate
Harrogate household clearances across the district
Free no obligation quote
Fixed prices with no hidden fees
Furniture diverted away from landfill
Fixed prices

Landfill diversion

Labour included

Reliable house clearances

Waste collections across Harrogate
Brilliant house clearance
Jo Durham
Brilliant- house clearance- lifted carpets got rid of furniture- really helpful and polite
Arrange a Harrogate house clearance today
Get a free quote for a Harrogate house clearance today – call 0333 444 0118 or contact us online. Let us know what you need removing, where from in Harrogate, and when. If you've got any questions or want some advice about a house clearance one of our friendly and expert team can assist.
Get a free quote
Harrogate house clearance FAQs

Where can I arrange commercial cardboard collection in Harrogate?

You can book a house clearance anywhere in Harrogate and the wider district, as we cover everywhere with an HG postcode. This includes homes in the town centre near The Stray to properties in Pannal Ash, Woodlands, and out to surrounding towns like Ripon and Knaresborough. Arrange a Harrogate house clearance in:

Harrogate town centre, Jennyfields, Duchy, New Park, and High Harrogate (HG1)

Pannal Ash, Hornbeam Park, Rossett, Oatlands, and Woodlands (HG2)

Pannal, Burn Bridge, Pateley Bridge, Glasshouses, Ripley, Killinghall, Kirkby Overblow, Spofforth, Beckwithshaw, and Follifoot (HG3)

Ripon, Masham, Wath, Leighton, and Eavestone (HG4)

Knaresborough, Staveley, Allerton, Plompton, and Flaxby (HG5)

How much does a house clearance in Harrogate cost?

The cost of a house clearance in Harrogate depends on the types and amount of items you need removed, the property size and address, and when you want it cleared. If you only need a couple of bulky items removing it'll be cheaper than clearing out a six-bed house, for example.

Request a free quote tailored to your specific needs for a clear idea of how much a house clearance in Harrogate could cost you. We offer fixed prices that include labour costs.

How long does a Harrogate house clearance take?

The type, sizes, and number of items you need removed from a property, as well as its location and accessibility all affect how long a Harrogate house clearance takes. When you get a free quote we can advise on a rough estimate of how long it should take.

We'll send out a van and a team of professionals who work quickly and efficiently to get the clearance done. For big house clearances in Harrogate, we might use two or more vans and a larger team but will let you know in advance if this is the case.
Other waste services 
available in Harrogate
One call we take it all 0333 444 0118
All waste types
Cardboard waste Harrogate

Sofa disposal Harrogate

Furniture disposal Harrogate

Bulky waste Harrogate

Dry mixed recycling waste Harrogate

Food waste Harrogate

Fridge freezer removal Harrogate

Garden waste Harrogate

General waste Harrogate

Glass waste Harrogate

Harrogate bin collection

Harrogate waste management

Man and van Harrogate

Mattress collection Harrogate

Office clearance Harrogate

Rubbish removal Harrogate

WEEE waste Harrogate