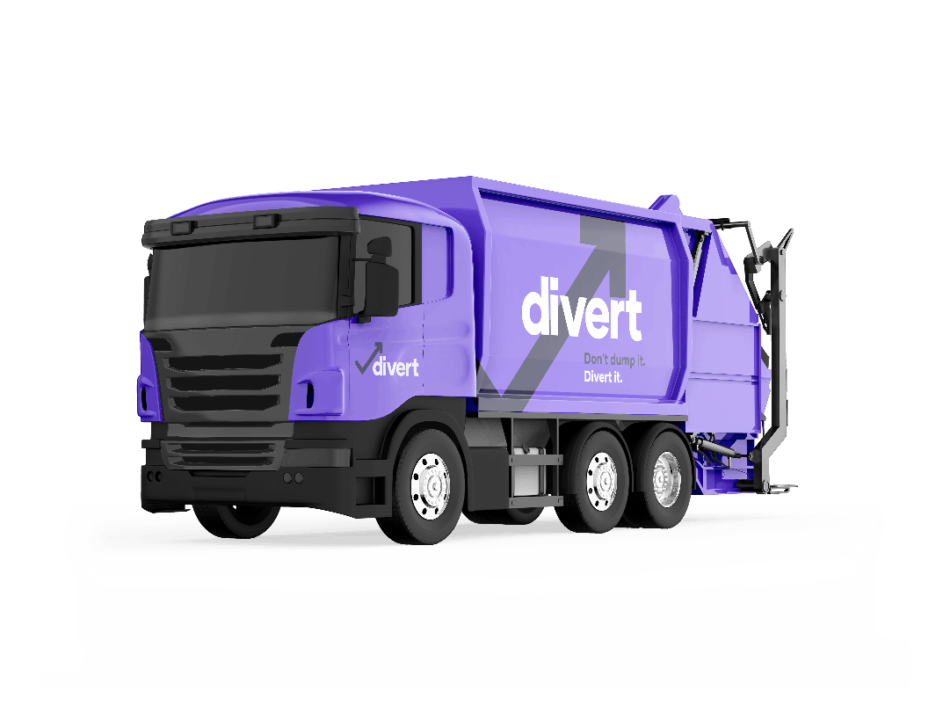 Recycling cardboard in Wakefield avoids boxes, sheets, and packaging from ending up in landfill, helping keep the West Yorkshire city green. Wakefield Council provides households with brown recycling bins to recycle cardboard, but businesses must arrange collection by licensed waste carriers. At Divert we provide cardboard waste collections in Wakefield.
We offer free bins to store your waste cardboard – simply pay for collection. All cardboard waste is recycled and diverted away from landfill, including both types of paperboard (thin cardboard like cereal boxes) and corrugated cardboard (thicker and more durable for packaging).
Cardboard Recycling in Wakefield

Get a free quote
Get a quick FREE quote for your waste
Quote within 1 hour
All types of waste
Claim your free bins
Nationwide coverage
Wakefield cardboard waste removal
We can remove all sorts, shapes, and sizes of carboard waste from Wakefield businesses and homes. Use cardboard bins in Wakefield to recycle:
Delivery boxes

Packaging – takeaway boxes and cardboard envelopes

Boxes – such as cereal, egg, and dishwasher tablet boxes

Greeting cards

Cardboard tubes – from kitchen and toilet rolls
Get a free quote for cardboard recycling in Wakefield today – call 0333 444 0118 or contact us online.
How commercial cardboard recycling works in Wakefield
Request a free quote for cardboard waste collection tailored to the number and size of bins you need, where you want them collected from in Wakefield, and how frequently. If you're happy with the price then we'll deliver your free bins and book your regular collection days and times.
Put your cardboard waste in each bin and ensure you stick within any weight limits. Then move them to the agreed and accessible collection point ahead of the removal day and time. One of our purple trucks with a licensed waste carrier behind the wheel will come to remove and replace your cardboard recycling bins.
Then they'll drive them to a nearby waste transfer station for checking and sorting. The cardboard will be moved to a recycling centre where it's separated by grade and shredded to start the recycling process. Water is added to create a pulp, which is filtered, dried, and rolled into sheets to form fresh cardboard.
Who needs cardboard recycling in Wakefield?
Most businesses in Wakefield have cardboard recycling to get rid of regularly. Offices in the city centre and Greens Industrial Park produce cardboard waste from the packaging of supplies, while takeaways in Ossett and Dewsbury might need to dispose of pizza boxes. Restaurants also produce plenty of cardboard for recycling from used ingredient packaging.
There are more than 150 schools across Wakefield that benefit from cardboard collection services. This can help responsibly dispose of art materials, classroom decorations, storage and delivery boxes for equipment, supplies, and more. If your business only creates a limited amount of cardboard waste you could consider a dry mixed recycling bin instead.
The main organisations that need cardboard recycling in Wakefield are:
Shops

Restaurants

Hotels

Pubs

Schools
Free cardboard recycling bins in Wakefield
Save money on your cardboard waste removals in Wakefield with free bins delivered to your business – just cover the collection costs. There are no rental or delivery fees with fixed prices. Select from a wide range of cardboard bin sizes and use the best size, number, and collection frequency to suit your needs.
All cardboard waste bins have two or four wheels, which makes moving them around your premises easy. They range in size from 240 to 1100 litres, with the ability to store up to 15 bags of cardboard waste. The available cardboard bins for you to use in Wakefield include:
240 litre wheelie bin

A regular two-wheel bin like your green wheelie bin at home in Wakefield for 3 to 5 bags of waste.

360 litre wheelie bin

This larger two-wheel bin can hold between 5 to 7 bags of cardboard waste.

660 litre wheelie bin

Store 10 to 12 bags of waste cardboard safely in this four-wheel bin.

1100 litre wheelie bin

The biggest wheelie bin that can hold up to 15 bags of old cardboard.
Local recycling centres in Wakefield
Wakefield residents can recycle most cardboard in their brown recycling bins at home. However, you can take large cardboard boxes, sheets, and excess waste cardboard to three main household waste recycling centres (HWRCs) – Wakefield, Glasshoughton, and South Kirkby HWRCs. It's free for residents to dispose of any domestic cardboard at any site.
You need proof of address or a permit and can visit in a car. If you use a commercial vehicle (van, pickup, or minibus) or a trailer bigger than 6ft x 4ft, you'll require a commercial vehicle permit. Businesses cannot recycle any commercial cardboard waste at any Wakefield HWRC.
Opening hours
Monday to Friday – 8am to 5pm (including bank holiday Mondays)
Saturday – 8am to 4pm
Sunday – 9am to 4pm
Contact details
Telephone – 0345 8506 506
Email – [email protected]
Wakefield HWRC

Wakefield Household Waste Recycling Centre

Denby Dale Road

Wakefield

WF2 7AH

Glasshoughton HWRC

Glasshoughton Household Waste Recycling Centre

Flass Lane

Castleford

WF10 5JW

South Kirkby HWRC

South Kirkby Household Waste Recycling Centre

South Kirkby Business Park

Brigantian Way

South Kirkby

WF9 3TH
Why use Divert for cardboard recycling in Wakefield?
Save money getting rid of any type of cardboard from your business in Wakefield with Divert. We provide free bins and recycle all cardboard, which reduces how much landfill tax you pay for its disposal. This also helps protect the local environment in Wakefield, ensuring your company does its bit to keep the city green.
Tailor cardboard collections to suit you for cost-effective recycling and request a free no-obligation quote to get started. We're based in Yorkshire with connections to waste sites around Wakefield and a team of professional drivers that provide a local service. Enjoy fast, flexible, and affordable cardboard collections anywhere in Wakefield.
All cardboard recycled in Wakefield

Flexible cardboard collections to meet your needs

Free no obligation quote based on your cardboard waste

Regular and reliable Wakefield cardboard collections

Fixed prices with no bin rental fees
Cardboard recycling

Fixed prices

Free cardboard bins

Regular and reliable collections

Carbon neutral
Arrange cardboard collection in Wakefield
Get a free no obligation quote for cardboard collection in Wakefield – call 0333 444 0118 or contact us online. Tell us the number and sizes of bins you need, where you want them collected from, and how often. If you need a hand or have any questions, one of our friendly and expert team can help you out.
Wakefield cardboard recycling FAQs

Where can I arrange commercial cardboard collection in Wakefield?

Commercial cardboard collections are available for businesses anywhere in Wakefield and the surrounding towns and villages. We can deliver and collect cardboard bins from any address with a WF postcode. This includes schools in Sandal, offices in Ossett, and restaurants in Ravensthorpe. Arrange cardboard collection in Wakefield from:

Wakefield city centre, Outwood, Eastmoor, and Agbrigg (WF1)

Alverthorpe, Kirkhamgate, Newmillerdam, Sandal, Walton, and Wrenthorpe (WF2)

Carlton, East Ardsley, Lofthouse, Robin Hood, Stanley, Thorpe, and Tingley (WF3)

Crofton, Flockton, Horbury, Netherton, Ryhill, West Bretton, and Woolley (WF4)

Ossett, Gawthorpe, and Healey (WF5)

Normanton and Altofts (WF6)

Featherstone, Ackton, Ackworth Moor Top, and Purston Jaglin (WF7)

Pontefract, Kirk Smeaton, Little Smeaton, and Thorpe Audlin (WF8)

South Elmsall, South Kirkby, Upton, Fitzwilliam, Hemsworth, and Kinsley (WF9)

Castleford, Glasshoughton, Allerton Bywater, Ledston, and New Fryston (WF10)

Knottingley, Brotherton, Fairburn, and Byram (WF11)

Dewsbury, Thornhill, Briestfield, and Chickenley (WF12)

Ravensthorpe, Dewsbury Moor, and Staincliffe (WF13)

Mirfield, Battyeford, and Hopton (WF14)

Liversedge, Hartshead, Hightown, and Roberttown (WF15)

Heckmondwike (WF16)

Batley, Birstall, Hanging Heaton, Soothill, and Staincliffe (WF17)

What bin do you use for cardboard in Wakefield?

Place clean and dry cardboard at home in Wakefield in your brown recycling bin. You can use this to recycle any cardboard waste, such as cereal boxes, toilet roll tubes, and bigger corrugated cardboard boxes (flatten them first). Wakefield Council manages the collection of household recycling and waste bins.

Can I recycle cardboard at Bring Sites in Wakefield?

You can recycle cardboard from your home at most of the 30 Bring Sites across Wakefield. These are run in partnership with Wakefield Council and include a range of recycling banks for all sorts of domestic waste. This includes some recycling banks for cardboard from your household – not commercial cardboard waste.
Other waste services 
available in Wakefield
One call we take it all 0333 444 0118
All waste types
Cardboard waste Wakefield

Sofa disposal Wakefield

Furniture collection Wakefield

Bulky waste Wakefield

Dry mixed recycling waste Wakefield

Food waste Wakefield

Fridge freezer removal Wakefield

Garden waste Wakefield

General waste Wakefield

Glass waste Wakefield

Wakefield bin collection

Wakefield waste management

Man and van Wakefield

Mattress collection Wakefield

Office clearance Wakefield

Rubbish removal Wakefield

WEEE waste Wakefield