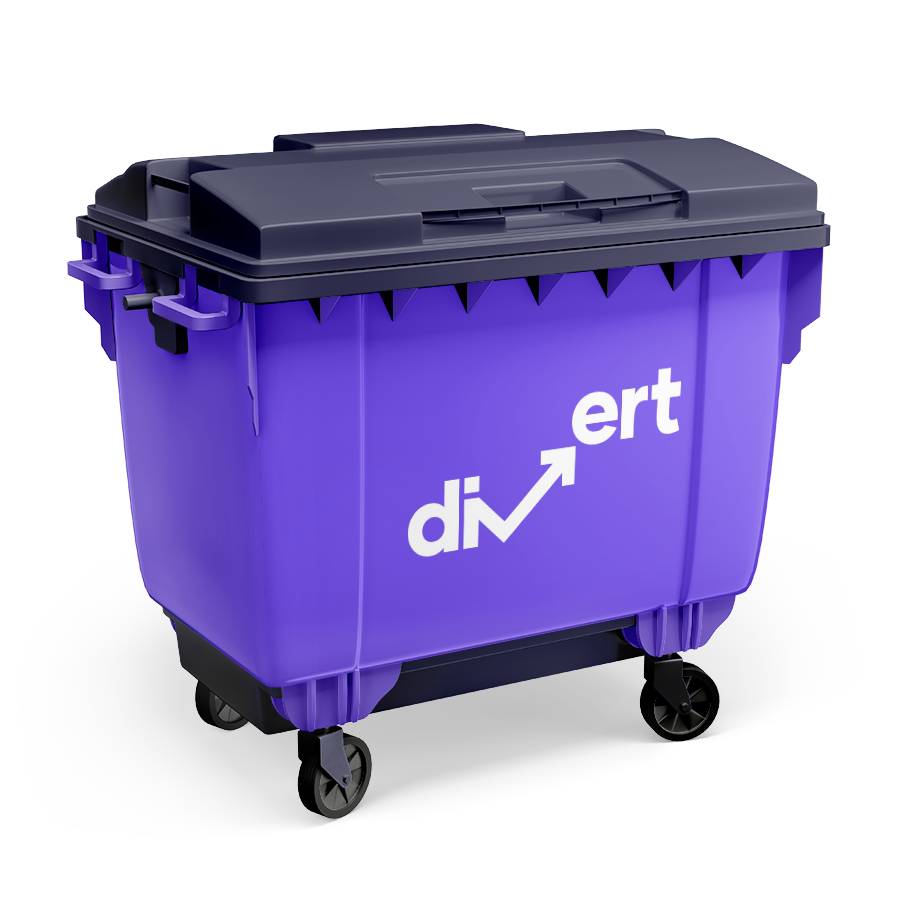 If you are looking for an efficient and reliable provider for your clinical waste disposal in Leeds, then look no further than Divert. We are fully qualified to collect and dispose of your clinical waste in Leeds.
Leeds is the biggest city in the county of West Yorkshire and the 3rd biggest city in the UK. There are six hospitals in Leeds, and St James's University Hospital or Jimmy's as it's often called, is the largest teaching hospital in Europe. With hundreds of hair salons, plenty of tattoo shops and an array of alternative therapy providers, there are thousands of businesses with clinical waste disposal requirements in Leeds. As Leeds is such a vast city, there are 105 care homes in Leeds.
At Divert we supply businesses that work with us clinical waste containers and bags to store their waste until we collect the waste at a time to suit your business.
We are happy to provide all the support and advice you need regarding clinical waste. From how you separate waste to how you should safely store it until it is collected.
Clinical waste disposal
Leeds
Quick Quote
Get a quick FREE quote for your waste
Quick quote within 1 hr
All types of waste
Claim your free bins
Nationwide coverage
Clinical waste collection in Leeds
We provide free bins
You can rely on Divert to collect your clinical waste in Leeds in a professional and efficient manner. We will tailor-make a collection schedule to suit your business needs. As we work with a range of different types of businesses, we know that every organisation has different working hours and waste collection needs.
By working with us, we can focus on your clinical waste collection and you can focus on your customers and running your business. Our excellent service means you'll have one less thing to worry about!
Save time, effort and money by working with Divert for your clinical waste collection.
No Hidden charges
With divert you wont find silly things added to your invoice
Red-lidded sharps bins Leeds
Red-lidded sharps bins are used to contain any anatomical waste. Anatomical waste will be disposed of by incineration.
You can find out more information in our Guide to Sharps Bins.
Save £££££
No Mess, No Stress, Pay Less
Blue-lidded sharps bins Leeds
Even though they are referred to as sharps bins, blue-lidded sharps bins don't contain any items regarded as 'sharp'. They are used to safely store prescription-only medicine that has either been partly used or is out of date.
You can find out more information in our Guide to Sharps Bins.
Very quick
Caroline
Dog Groomers
Very quick to get bins set up for my dog grooming business, Paddy advised the best size bin and was a quick turnaround!
Other waste services
available in Leeds
One call we take it all 0333 444 0118
All waste types
Cardboard waste

House clearance Leeds

Bulky waste Leeds

Clinical waste Leeds

Dry mixed recycling waste Leeds

Food waste Leeds

Fridge freezer removal Leeds

Garden waste Leeds

General waste Leeds

Glass waste Leeds

Leeds bin collection

Leeds waste management

Man and van Leeds

Mattress collection Leeds

Office clearance Leeds

Rubbish removal Leeds

WEEE waste Leeds
Get a quick quote
Get a quick FREE quote for your waste
Quick quote within 1 hr
All types of waste
Claim your free bins
Nationwide coverage