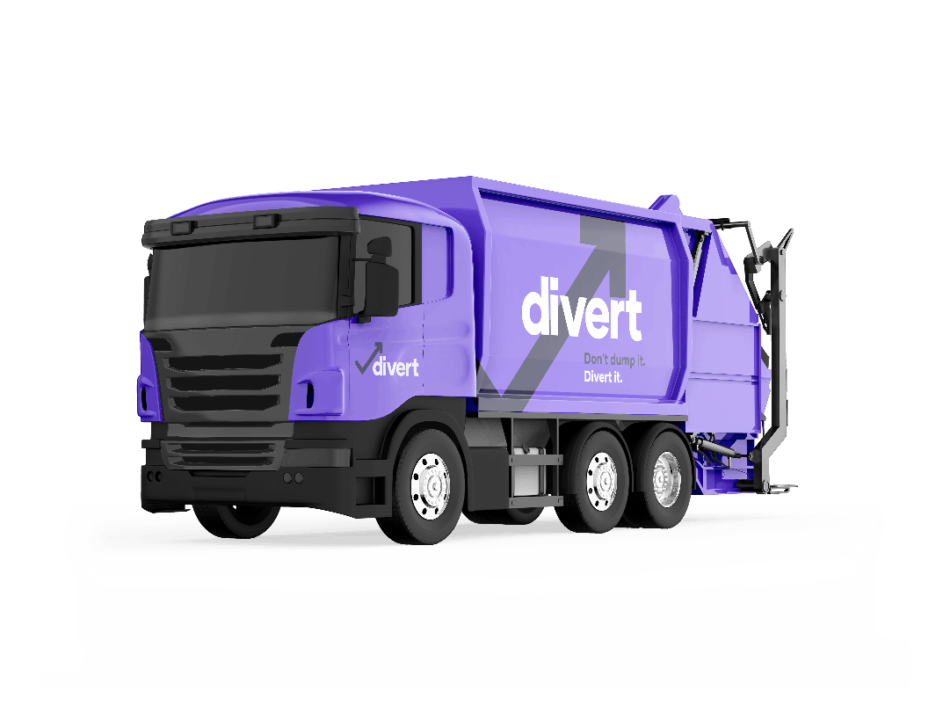 Wakefield has a population of nearly 350,000 people living in around 132,000 households, which means there are thousands of beds (and mattresses) across the city. Most mattresses last for at least a decade before they need replacing, but when they do it can be an awkward task due to their shape and size. 
Arrange mattress collection in Wakefield with Divert to save yourself the stress and hassle of getting rid of any old mattress. Whether it's started to sag, become lumpy, or been badly damaged, we can remove any type of mattress. This includes single, double, queen, and king-size mattresses from frame, bunk, sleigh, and other beds.
Some of our professional team will lift and shift your old mattress to save you the effort. And every mattress we remove in Wakefield is diverted away from landfill and disposed of responsibly.
Mattress Collection in Wakefield

Get a free quote
Get a quick FREE quote for your waste
Quote within 1 hour
All types of waste
Claim your free bins
Collections across Wakefield
How mattress collection works in Wakefield
Start with a free no obligation quote tailored to the type, size, and number of mattresses you need removing, where from in Wakefield, and when. Then we can book a time and date that suits you for collection. One of our purple vans and two of our professional team will come out on the agreed day. 
They'll lift, carry, and load your old mattress into the van for effortless removal. Once everything's loaded they'll drive to a nearby waste transfer station. Here the mattresses are checked and sent for responsible disposal depending on their type and condition. Any that are usable might be donated to a Wakefield charity, while the rest are recycled or disposed of.
Every mattress removed in Wakefield is diverted away from landfill. Most are recycled, where they're separated into individual materials that are then recycled individually. Springs are removed and melted down with other metals to create new metal products, while the foam filling of certain mattresses can be turned into recycled carpet padding.
Who needs mattress removal in Wakefield?
The 132,000 households across Wakefield all need to get rid of old mattresses at some point. It could be replacing the queen size bed in the master bedroom after ten years or getting rid of kids' bunk beds once they've grown up and moved out. Wakefield mattress collection offers a convenient disposal method.
Businesses also need mattress removal in Wakefield. There are around 40 hotels across the West Yorkshire city with hundreds of beds and their mattresses need replacing if they get damaged or worn beyond reasonable use. Pinderfields Hospital in Wakefield has 1,040 beds with mattresses that also need replacing due to damage.
Licensed waste carriers must remove all mattresses from any type of business or organisation. Common places we help with mattress removal in Wakefield include:
Households

Throwing out old mattresses or clearing a house

Hotels

Getting rid of old and soiled mattresses

Hospitals

Disposing of damaged and old mattresses

Landlords

Replacing old mattresses for new tenants
Local recycling centres in Wakefield
You can take an old mattress and bed frame from your home to one of three main household waste recycling centres (HWRCs) across Wakefield – Wakefield, Glasshoughton, and South Kirkby HWRCs. Wakefield residents can dispose of mattresses for free in the relevant recycling container. You just need to take proof of address or a permit.
Commercial waste is not accepted at any HWRC in Wakefield, so you can't dispose of mattresses as a landlord or from a hotel. You will need a commercial vehicle permit though if you use a van, pickup, or minibus (or trailer bigger than 6ft x 4ft) to bring domestic mattresses to any site.
Wakefield Council also provide a bulky collection service to households. Currently, this costs £30 and is limited to a maximum of three items, with the collection date and time depending on your address. It includes domestic mattress collection. The mattress must be left outside your property and covered where possible to avoid it getting wet and heavy.
Opening hours
Monday to Friday – 8am to 5pm (including bank holiday Mondays)
Saturday – 8am to 4pm
Sunday – 9am to 4pm
Contact details
Telephone – 0345 8506 506
Email – [email protected]
Wakefield HWRC

Wakefield Household Waste Recycling Centre

Denby Dale Road

Wakefield

WF2 7AH

Glasshoughton HWRC

Glasshoughton Household Waste Recycling Centre

Flass Lane

Castleford

WF10 5JW

South Kirkby HWRC

South Kirkby Household Waste Recycling Centre

South Kirkby Business Park

Brigantian Way

South Kirkby

WF9 3TH
Donate your old mattress in Wakefield
If your old mattress is still in a usable and decent condition you could donate it in Wakefield. You might be getting rid of a bed and no longer need the mattress, downsizing to a smaller place, or finding it's not comfy enough for you. Whatever the reason, there are various places where you can donate a mattress in Wakefield.
This saves on the energy required for recycling and supports a good cause at the same time. Some charities also provide a free collection service for bulky items including mattresses too. Places to consider donating your mattress in Wakefield include:
Freecycle

– advertise your old mattress for free to other Wakefield residents. Add collection required to save yourself the hassle of delivering it too.

RSPCA

– there's a shop in Wakefield and an Animal Centre in East Ardsley that accept all sorts of donations, including some mattresses. 

Wakefield Hospice

– homes in postcodes WF1 to 6 can use the free collection service that can pick up some mattresses.

Salvation Army

– the Salvation Army charity shop in Outwood takes many furniture donations and may accept mattresses, but it's best to check in advance.

St. Vincent de Paul Society

– provides a free collection service that includes mattresses. They're taken to one of the furniture depots in Leeds or Bradford.
Why use Divert for mattress collection in Wakefield?
Easily get rid of any mattress in Wakefield with Divert. Select a time and date that suits you and let our professional team do all the lifting and carrying, ensuring your mattress is diverted away from landfill and disposed of responsibly. This saves businesses money on landfill tax as well.
We can provide a free quote based on your needs with fixed prices and labour costs included. Mattress collections are available anywhere in Wakefield and we're based in Yorkshire ourselves. This helps us provide fast and flexible mattress collection with great connections to local waste sites and a team that know the Wakefield district well.
Any mattress size collected in Wakefield

Reliable mattress removals anywhere in Wakefield

Free no obligation quote for mattress removal

Fixed prices with no hidden fees

Old mattresses recycled and diverted away from landfill
Fixed prices

Landfill diversion

Reliable waste collection

Labour included

Flexible mattress removal
Arrange mattress disposal in Wakefield
Get a free quote for mattress disposal in Wakefield – call 0333 444 0118 or contact us online. Provide details about the type, size, and the number of mattresses you need removing, where from, and when. Speak to one of our friendly and expert team if you have any questions about mattress removal in Wakefield.
Other waste services 
available in Wakefield
One call we take it all 0333 444 0118
All waste types
Cardboard waste Wakefield

Sofa disposal Wakefield

Furniture collection Wakefield

Bulky waste Wakefield

Dry mixed recycling waste Wakefield

Food waste Wakefield

Fridge freezer removal Wakefield

Garden waste Wakefield

General waste Wakefield

Glass waste Wakefield

Wakefield bin collection

Wakefield waste management

Man and van Wakefield

Mattress collection Wakefield

Office clearance Wakefield

Rubbish removal Wakefield

WEEE waste Wakefield
Wakefield mattress collection FAQs

Where can I book mattress collection in Wakefield?

Mattress collection is available anywhere in Wakefield and the wider district. We can remove your old mattress from homes and businesses with a WF postcode. This includes hotels in the city centre to homes in Horbury, Ackton, Dewsbury, Mirfield, and Batley. Book mattress collection in Wakefield from:

Wakefield city centre, Outwood, Eastmoor, and Agbrigg (WF1)

Alverthorpe, Kirkhamgate, Newmillerdam, Sandal, Walton, and Wrenthorpe (WF2)

Carlton, East Ardsley, Lofthouse, Robin Hood, Stanley, Thorpe, and Tingley (WF3)

Crofton, Flockton, Horbury, Netherton, Ryhill, West Bretton, and Woolley (WF4)

Ossett, Gawthorpe, and Healey (WF5)

Normanton and Altofts (WF6)

Featherstone, Ackton, Ackworth Moor Top, and Purston Jaglin (WF7)

Pontefract, Kirk Smeaton, Little Smeaton, and Thorpe Audlin (WF8)

South Elmsall, South Kirkby, Upton, Fitzwilliam, Hemsworth, and Kinsley (WF9)

Castleford, Glasshoughton, Allerton Bywater, Ledston, and New Fryston (WF10)

Knottingley, Brotherton, Fairburn, and Byram (WF11)

Dewsbury, Thornhill, Briestfield, and Chickenley (WF12)

Ravensthorpe, Dewsbury Moor, and Staincliffe (WF13)

Mirfield, Battyeford, and Hopton (WF14)

Liversedge, Hartshead, Hightown, and Roberttown (WF15)

Heckmondwike (WF16)

Batley, Birstall, Hanging Heaton, Soothill, and Staincliffe (WF17)

Can you take a mattress to Wakefield tip?

You can take any type of mattress from your home to one of three household waste recycling centres (HWRCs) in Wakefield. These are Wakefield, Glasshoughton, and South Kirkby HWRCs. Residents can dispose of a mattress for free, but no commercial waste is accepted. Simply take your proof of address or a permit.

Wakefield Council also provides a bulky collection service that can remove mattresses from households in the city. Up to three items at a time can be collected for a current charge of £30.

Do you collect beds in Wakefield?

We can collect beds of all types, sizes, and conditions from households and businesses anywhere in Wakefield. This includes single, double, bunk beds, and other types with or without a mattress. They'll be safely transported to a nearby waste transfer station and the bed and mattress separated for recycling, reuse, or responsible disposal.