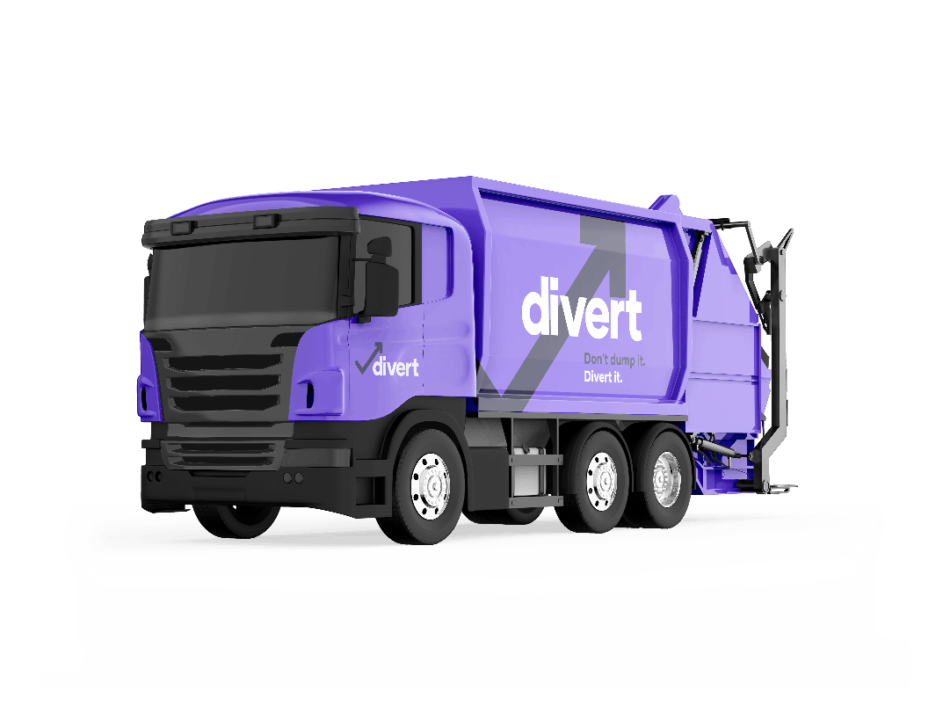 Every big and small business handles some form of confidential waste in their daily operations. All types of confidential waste must be managed, stored, and disposed of correctly – to ensure private data isn't leaked. Failure to do so could result in hefty fines, company closure, and even criminal charges.
At Divert we provide free bins for confidential waste – you just pay for the collection. All confidential waste is disposed of safely, legally, and recycled where possible.
Call 01904 295 985 or contact us online today for a free quote for confidential waste collection.
Confidential
Waste Collection
Get a quick quote
Get a FREE quote for confidential waste removal
Quote within 1 hour
All confidential waste
Claim your free bins
Collections across Yorkshire
What is confidential waste?
Confidential waste refers to any waste that holds private or confidential information. For example, this could include personnel files (employee contact details, CVs, and application letters) and financial records (bank statements, invoices, and credit card statements). It refers to any information that should be kept private in the name of security.
Confidential waste is normally a form of paper waste. However, due to its sensitive nature, it should be disposed of securely and not thrown away with the rest of your paper products or in your dry mixed recycling bin. Separate confidential waste bins must be used for proper disposal.
Confidential waste bins
Confidential waste must be handled with the utmost discretion to protect your business, staff, and customers. As such, you should ensure it's stored in the correct confidential waste bins before removal and disposal. At Divert, we can deliver free bins to store your confidential waste safely onsite before it's collected.
Lockable confidential waste bins are available to securely store any type and volume of confidential waste your business produces. We can also provide you with access to paper shred carts, which are highly secure and tamper-proof. There are different sizes of confidential bins to suit the amount of private documents and paper shredding you need to dispose of, including:
How confidential waste collection
and recycling works
Start with a free quote for confidential waste collection from your business. Inform us of the number, size, and type of bins you need, where your business is based, and how often you want your confidential waste bins collected. Then, if you're happy with the price, we can book your confidential waste collections.
The free bins will be delivered at an agreed time and date. Fill each one with your confidential waste and keep it secure. Move your confidential waste bins to the agreed pickup point ahead of the collection time and date. Licensed waste carriers will then remove your confidential waste.
Your confidential waste will be transported to a nearby waste management facility. Here it will be shredded if you've not shredded it onsite, before being recycled. The recycling process for confidential waste is similar to paper recycling – it's turned into pulp and recycled into new paper products.
We'll provide a certificate of destruction that confirms and offers peace of mind that your confidential waste has been destroyed safely.
Learn about paper recycling
Who produces confidential waste?
Just about every business in the UK and beyond produces some type and amount of confidential waste. All organisations have sensitive data about finances, employees, suppliers, and customers. However, some companies produce larger volumes of confidential waste than others due to the nature of their work. This includes:
Healthcare providers. Hospitals, doctors, dentist surgeries, pharmacies, and care homes produce large volumes of confidential waste, typically in the form of medical records.
Offices. Most offices produce large volumes of confidential waste, especially within the sales department. This could include financial records, customer contact details (phone numbers, home, and email addresses), alongside any important letters, memos, or contracts. ID badges are often considered a form of confidential waste, as they contain specific information about the employee and are sometimes used to gain access to restricted areas.
Schools. Schools and other educational facilities create large amounts of confidential waste. They store information about students and teachers, such as contact details, medical records, and photographs. How they dispose of this waste is particularly important as the safety of the students in their care is paramount.
Hospitality venues. Hospitality venues also produce large volumes of confidential waste. Whenever a ticket is purchased for a concert, a customer must input their name, contact details, and financial information beforehand, for example.
Retailers. Shops and suppliers also produce confidential waste daily. This includes financial records and customer details, business plans, and product samples they don't want to release until more research has been conducted.
Get a free quote
Confidential waste facts
The exact amount of confidential waste produced annually is unclear because it comes in many different forms. However, it's estimated that we use around 12.5 million tonnes of paper each year in the UK alone. This indicates that confidential waste is produced in large volumes across the country.
Due to the sensitive nature of confidential waste, various laws and regulations dictate how it should be stored and managed. This includes the Data Protection Act (1988). If you're found responsible for data breaches, your business can be fined up to 4% of your annual turnover, or £17.45 million, in addition to facing criminal charges.
How to reduce
confidential waste
Obtaining and storing confidential information is necessary for many businesses, but at some point, you'll need to get rid of it. Reducing confidential waste has a positive impact on the environment and may save your business money on disposal costs. There are many ways we can reduce the amount of confidential waste we can produce:
Companies can reduce paper waste by going paperless and storing sensitive documents digitally. This is a great way to save the planet and reduce paper consumption, which can also heighten your security procedures, as you can password-protect documents.
Setting up a recycling scheme at work can also help reduce the amount of paper and confidential waste produced. You can also reduce waste by purchasing recycled paper rather than new paper for confidential documents.
Shredding documents after use is a great way to destroy private information. Shredded paper can then be recycled, reducing the amount of waste you produce. If not taken to a recycling facility, paper waste is also compostable.
Why use Divert for
confidential waste removal?
Appropriately dealing with confidential waste should be one of your biggest concerns as a company owner. We can remove the stress from the process by doing the hard work on your behalf. At Divert we provide free bins for your confidential waste – you only pay for their collection.
Choose from a range of bin sizes to suit your needs. Our confidential waste services include collection on a daily, weekly, fortnightly, or one-off basis, so you can get rid of your sensitive waste in a cost-effective way. All confidential waste is disposed of in line with government guidance for your peace of mind.
We also divert all confidential waste away from landfill, recycling as much as possible. This ensures your business has a positive impact on the environment when disposing of sensitive documents. Plus, it saves you money on landfill tax and disposal costs.
Free confidential waste bins
Confidential waste diverted away from landfill
Daily, weekly, and fortnightly collections
Safe and secure waste disposal
Fixed prices
Book confidential waste collection
Get a free quote for confidential waste collection today – call 01904 295 985 or contact us online. Tell us what size and number of confidential waste bins you need, how often you want them collected, and where from in the UK. One of our friendly and expert team can answer your questions and offer advice.
Where can you collect confidential waste?

Confidential waste removal is available across the UK. Our famous purple trucks can visit offices, shops, schools, and other businesses to deliver and collect confidential waste in many areas. The main locations where we offer confidential waste collection are:

What should go in a confidential waste bin?

Any type of confidential papers should go in a confidential waste bin for safe and secure disposal. This could include:

Contracts – for employees, customers, and suppliers
Financial records
ID badges
CVs and job applications
Letters
Health records
Envelopes

What confidential waste cannot be shredded?

Most types of paper confidential waste can be shredded and recycled for a sustainable disposal method. However, some confidential waste cannot be shredded, such as:

Wet paper
Ring binders
Laminated pages
USB sticks and electronic devices
Some thicker cardboard grades