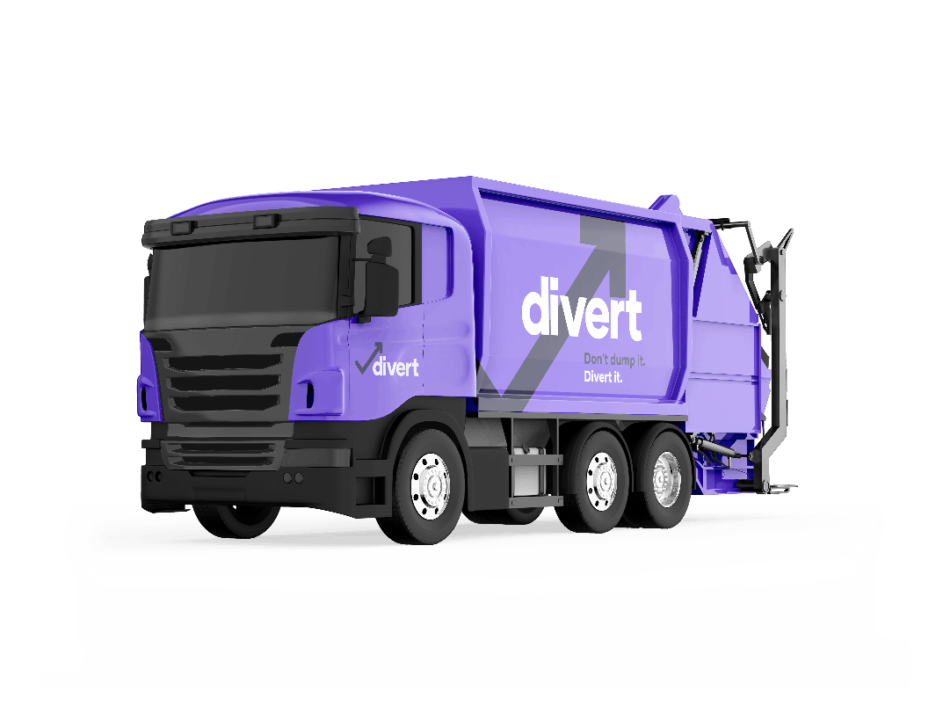 Paper plays such a big role in our daily lives, and it's estimated that across the globe we produce around 85 million tonnes of paper waste each year. Businesses still use all sorts of paper products despite the ongoing shift towards a more digital world, from envelopes and leaflets to printer paper.
At Divert, we're passionate about protecting the environment by ensuring as much waste paper as possible is recycled. We provide free bins for secure storage – you only pay for waste paper collection, on a schedule that suits you. All paper waste is diverted away from landfill and recycled where possible.
Get a free quote for waste paper collection today – call 01904 295 985 or contact us online.
Paper
Waste Collection
Get a quick quote
Get a quick FREE quote for your paper waste
Quote within 1 hour
All types of waste paper
Claim your free bins
Yorkshire collections
What is waste paper?
Waste paper is any paper product that's no longer needed. There are many different forms of paper waste, but generally it can be split into two separate waste categories:
Pre-consumer paper waste – this refers to products that were produced but not used. For example, any newspapers and magazines that were printed but not purchased by customers.
Post-consumer paper waste – any waste paper products disposed of after being used class as post-consumer waste. For example, this could include an instruction manual, receipt, or used envelope.
Any items made of paper that no longer serve a purpose are types of paper waste. Some common examples of waste paper are:
Newspapers and magazines
Journals
Informational booklets
Letters and envelopes
Instruction manuals
Receipts
Flyers, leaflets, and posters
White and coloured paper
Parcel and packaging paper
Catalogues
Some forms of wrapping paper
Glossy paper
How paper waste collection
and recycling works
Start with a free no obligation quote for paper waste collection. Tell us the types, sizes, and number of bins you need, how often you want them collected, and where your business is based. Our experts can advise on the best waste paper solutions if you need a hand.
We'll deliver the requested free paper bins to your business – you just cover the collection costs. Fill each bin with the relevant waste paper and within any weight limits. Move the full bins to the agreed collection point ahead of time. One of our purple trucks will come and remove your waste paper.
The truck will be driven by a licensed waste carrier, and they can replace your bins at the same time if you've requested regular waste paper collections. They'll drive your paper waste to a nearby waste transfer or management facility where it's assessed, sorted, and sent for recycling.
The paper waste recycling process starts by separating the paper by grade before it's cleaned to remove contaminants (such as glue and ink). Washed waste paper is mixed with water to form a slurry with ingredients added depending on what type of paper or card products it's turned into. The slurry is spread out, dried into sheets, and cut into new products.
Paper waste bins
Discover a wide range of waste paper solutions for storing your used paper products. We provide free waste paper bins with no delivery or rental charges – you simply pay for collection. Options are available whether you need a small waste paper bin to fit a tight space or a large paper waste bin for high volumes.
Combine the right sizes and number of paper waste bins with a suitable collection frequency for cost-effective waste paper solutions. You can use one or more of the same or different sizes of paper waste bins and we also offer balers and compactors for businesses that create high volumes of waste paper.
Explore the range of waste paper bins we can provide:
View all bins
240 litre wheelie bins

A relatively small waste paper bin like the wheelie bin you have at home. Stores two to three bags of waste paper.

360 litre wheelie bins

A larger two-wheel bin that can be used for up to four or five sacks of paper waste.

660 litre wheelie bins

This four-wheel bin is ideal for storing up to 10 full bags of waste paper before collection.

1100 litre wheelie bins

Businesses producing high volumes of paper waste benefit from the largest wheelie bin that holds 15 to 18 bags.
Who produces paper waste?
All businesses produce some types and amounts of paper waste in their daily operations. This could simply be receipts from the till in a shop or restaurant to mountains of old files that a law firm has for disposal. Some of the biggest contributors to paper waste in the UK include:
Offices – studies suggest the average office employee uses around 10,000 sheets of paper in a year. This means even small businesses with ten employees use at least 100,000 sheets of paper annually. It comes in many forms, from expense receipts to important business documents. Offices should put strategies in place to reduce this waste.
Educational facilities – schools and universities generate large volumes of paper waste daily. Teachers may hand out worksheets to every student or encourage them to print out their homework. At the end of each academic year, they may also produce large volumes of paper waste in the form of work and exercise books.
Retailers – shops create paper waste in various forms. It could be unsold stock such as out-of-date newspapers and magazines, receipts, or paper packaging for deliveries.
Factories – mill broke is a waste paper by-product that's the result of many manufacturing processes. It's essentially trimmings and scrap paper created when producing new paper and factories may produce high volumes of it regularly.
14 day price match guarantee
Partner with peace of mind
Paper waste facts and statistics
Paper waste management can be a big job given how much is used every day, week, and year by businesses and industries across the UK. To get an idea of the scale of things a few important statistics on paper waste are:
We use around 5 million tonnes of paper each year in the UK. To put this into perspective, the trees required to produce this amount of paper equates to a forest the size of Wales.
Paper recycling is on the rise thanks to numerous government initiatives, alongside a growing public consciousness regarding our impact on the planet. Around 80% of paper waste is recycled – while the rest is mistakenly sent to landfills or disposed of incorrectly.
When we recycle just one tonne of paper, we save 17 trees, 30,000 litres of water and upwards of 4000 kWh of energy.
The paper manufacturing industry uses 40% of all industrial wood.
65 billion sheets of paper are used each day across the world.
Free duty of care
We pride ourselves on being open and transparent.
How can we reduce Paper Waste? 
The sheer volume of paper waste produced daily means businesses must put plans in place to reduce the amount of paper we consume. There are various ways you can improve your paper waste management and cut back on the amount you create:
Go paperless – instead of printing out every document or file, store them digitally as a paperless solution. Offer paperless bills, invoices, receipts, and tickets to customers. This reduces the energy and materials needed to create such products, saves your business money and time, and makes it easier to find specific documents.
Use both sides of the paper – whether using paper at home, work, or school, you can half the amount of paper waste produced by using both sides of the paper. If you are printing documents, change your printer settings to ensure both sides are used in the process.
Reuse paper – find alternative uses for paper products after they've served their original purpose. For example, waste paper can be used in composting. Schools can utilise coloured paper waste for arts and crafts, while packaging paper is simple to reuse if it's not torn.
Recycle waste paper – ensure you recycle waste paper wherever possible. Place waste paper bins around your premises close to the points of production and ensure all employees are aware of the recycling facilities.
Why use Divert for waste paper recycling?
Improve your paper waste management with Divert. We provide a wide range of free bins with no delivery or rental fees – you simply pay for collection. Collections are possible daily, weekly, or fortnightly, so you can arrange an efficient and cost-effective paper waste management plan based on your operations.
All waste paper is sent for recycling and diverted away from landfill, ensuring your business has a positive impact on the environment. This also lowers your waste paper disposal costs by reducing how much landfill tax you pay. Licensed waste carriers remove your paper bins before transporting and disposing of them responsibly.
The main benefits of working with Divert for your waste paper solutions are to:
Access a range of free bins to store your waste paper before collection. We'll also deliver and set them up at your business quickly and efficiently – often within a few days of our first contact.
Get a tailored waste collection plan based on your needs. Whether you want your paper waste picked up every Monday before opening doors or once a fortnight– we've got you covered.
Enjoy peace of mind, knowing that your waste paper will never be sent to a landfill site and is instead recycled. This helps make your company and the planet greener.
Get a free no-obligation quote based on the waste paper storage and collection needs of your business.
Receive a free duty of care certificate with every load of waste paper collected by Divert, proving it's removed and disposed of responsibly.
Free paper bins

All paper recycled

Fixed prices

Reliable paper collections

Flexible waste removal
Book paper waste collection
Request a free quote for waste paper collection today – call 01904 295 985 or contact us online. Just let us know the types, sizes, and number of bins you need, how frequently you want them collected, and where your business is. Speak to one of our expert team if you have any questions.
Where can you collect paper waste?

We can collect paper waste from all over the UK but mainly work in the Yorkshire region. Apply for a free quote and we can let you know whether waste paper collection is available in your area. The main cities, towns, and surrounding regions where we offer collections of paper waste are:

What happens when paper isn't recycled?

Most paper that isn't recycled unfortunately ends up in landfill. When paper is in landfill it will start to decompose and release methane into the atmosphere, which adds to pollution levels. Paper can also take between five and 15 years to break down completely in landfill. Recycling paper is important to save space at landfill sites.

Can you compost paper?

You can compost some types of paper, as long as it's clean and has no contaminants (such as plastic or chemicals). Shredded paper is normally better to compost as it can break down faster. Common types of paper you can add to a compost pile include newspaper, paper towels, junk mail, and even paper plates.