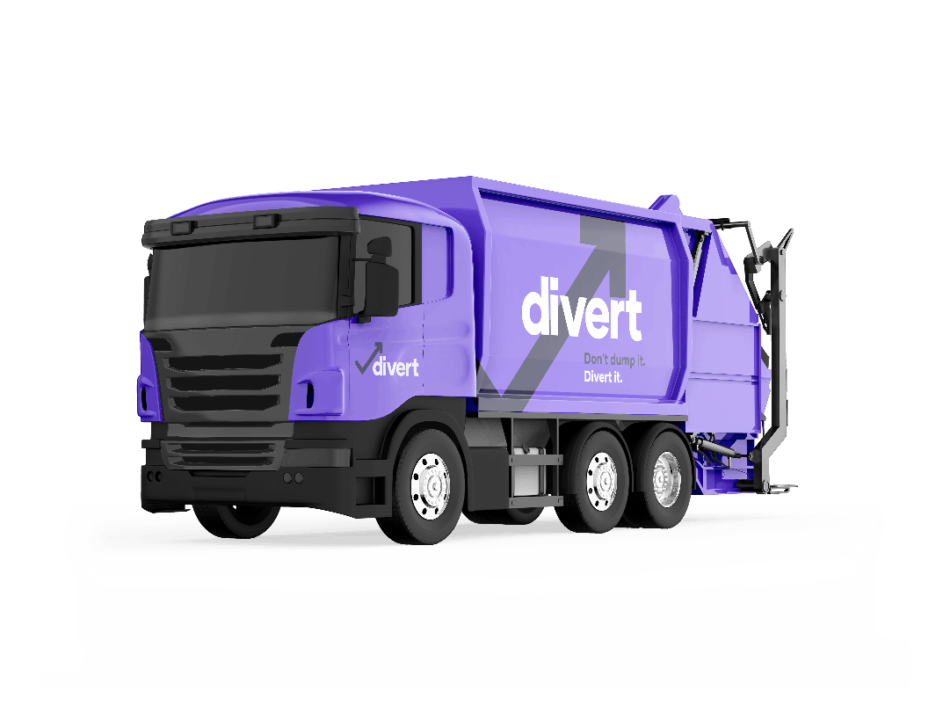 York is home to many offices among the narrow, winding streets, overlooking the River Ouse, and across business parks outside the city walls. There are more than 22,000 companies in York. Rail, tourism, and hospitality are at the heart of the cathedral city, but other leading sectors include financial and professional services and digital, creative, and IT. 
These industries and more all own or rent office space across York. Moving out of an old office, into a new one, or updating your existing premises is a big job. At Divert we provide office clearance for York businesses of any size in any industry anywhere in the city.
Office Clearance In York

Get a quick quote
Get a fast FREE quote for your waste
Free quote within 1 hour
Any type of waste
FREE bins and delivery
We cover all of York
York office waste
removal services
Our York office clearance services make getting rid of all sorts of items quick, convenient, and affordable while doing so in an environmentally friendly way. We help remove:
Furniture

– desks, tables, and chairs

WEEE

– computers, printers, and photocopiers

Bulky waste 

– filing cabinets and storage

White goods – fridge freezers, dishwashers, and other kitchen equipment 
Confidential waste

– documents containing personal and private information
Get a free quote for an office clearance in York today – call 0333 444 0118 or contact us online.
How office clearance in York works
Get a free quote for office clearance in York with Divert. Let us know the types of items you need removing, a rough estimate of how many, where your office is and when you want your waste collected. If you're happy with the quote based on this information, we can book your York office clearance.
On the day one of our purple Divert vans or trucks will come to your office at the agreed time. Our licensed waste carriers will then load up the waste from your office for effortless removal. The type of vehicle and number of trips we make will depend on the amount of waste you need collecting.
They'll then transport the waste to a local York recycling facility. Here it's sorted by type and sent for recycling separately based on the waste type and materials. The likes of old office desks may be broken down and the wood recycled, while electrical items are separated into individual components for recycling – such as metal and plastic parts.
At Divert we aim to recycle and reuse as much of your old office furniture and waste as possible in York. This avoids adding to landfill sites to help protect the local York environment. Your waste may be reused, recycled, converted into energy, or incinerated.
Who needs a York office clearance?
Businesses that own or rent office space in and around York benefit from professional clearance services to get rid of waste safely and responsibly. Both commercial and domestic offices being updated or left behind can create a wide range and high volume of bulky and electronic waste. You might need to book an office clearance in York when:
Leaving an old office to get rid of items you don't want to take to your new one.
Renovating your existing office space, such as getting rid of old furniture and computers.
Moving into a new office that has waste left behind by the previous tenants or owners.
Get a free quote
Local recycling centres in York
The main recycling centres in York are Hazel Court Household Waste Recycling Centre (HWRC) and Towthorpe and Strensall HWRC. You can only take commercial waste to Hazel Court HWRC. So, if you want to dispose of any items from your business office yourself this is the best option.
Some waste from domestic offices is accepted at both HWRCs, such as electrical equipment. The City of York Council also offers a bulky waste collection service for households but there is a charge. And you need a permit to visit either HWRC in a larger vehicle or with a trailer.
Hazel Court HWRC

Opening hours

Between October and March – Mondays to Saturdays: 8.30am to 5.00pm, Sundays: 8.30am to 4.00pm

Between April and September – Mondays to Saturdays: 8.30am to 7.00pm, Sundays: 8.30am to 4.00pm

Address and contact details

1 Hazel Court

York

YO10 3DS

Telephone: 01904 551550

Email: [email protected]

Towthorpe and Strensall HWRC

Opening hours

Open Thursday to Tuesday (closed on Wednesdays).

March – 8.30am to 5.00pm, April to September – 8.30am to 7.00pm, October – 8.30am to 5.00pm, November to February – 8.30am to 4.00pm

Address and contact details

Moor Lane

Strensall

York

YO32 9ST

Telephone: 01904 551551

Email: [email protected]
Other options for used office furniture in York
Any used office furniture in York and even some electrical items in working and good condition could be donated to local charities. Reducing waste by finding reuse solutions is more sustainable than sending old office furniture for recycling or disposal in York. Some charities offer a free collection service for extra convenience too.
Various charities across York accept used furniture, WEEE, or other items from your home or commercial office. These include:
York Community Furniture Store

– offers free collection of office furniture for resale.

British Heart Foundation

– office furniture and electrical item collection is available in York.

St Leonard's Hospice

– items in a good condition are accepted, including used office furniture in York.

Sue Ryder

– provides a furniture collection service for some office furniture and working small electricals.

Age UK

– four shops across York may take your old office furniture.
Why use Divert for office clearance in York?
Save time, effort, and money with office clearance in York for your business or home with Divert. Our prices are fixed and include all labour costs, to make budgeting simple with no hidden surprises. Get a free no obligation quote tailored to your office removal needs in York.
We've got a great knowledge of the city as we're based in York, so can provide a fast, flexible, and cost-effective solution for your office clearance needs. Diverting your office waste away from landfill for reuse and recycling helps protect the cathedral city's environment and reduce how much landfill tax your business pays for an office clearance.
Our licensed waste carriers can collect your old office furniture, electronics, and more from anywhere in and around the city and transport them for safe disposal.
All types of office waste collected

Office clearances anywhere in and around York

Free no obligation quote for collections

Fixed prices with no hidden fees

Office furniture diverted away from landfill
Fixed prices

Landfill diversion

Labour included

Reliable office clearances

Office removals across York
Fantastic service all round
Heidi
Alyssa dealt with my initial online query and gave me all the information I needed. Michael made a site visit to assess what was required as we had a full office with desks, chairs, cupboards, electricals etc. to clear.
Our office is on the 1st floor and we need to clear everything using the lift. The 3 people who came on the day (I only got Carl's name unfortunately) were fantastic – really friendly, knew what they were doing in terms of dismantling all the desks etc and got everything done in the time specified.
Really happy with the service we received from everyone we dealt with and would definitely recommend Divert Waste.
Arrange a York office clearance today
Call 0333 444 0118 or contact us online today for a free quote for office clearance in York. Simply tell us the type and amount of waste you need removed, where your office is, and when you need it gone. Our friendly and expert team in York can answer any questions and book your collections at a time and date that suits you.
York office clearance FAQs

Where can I book an office clearance in York?

Book an office clearance anywhere in York and the surrounding towns and villages. Whether you're based inside the city walls or on a business park in Nether Poppleton, Northminster, and the city outskirts, we can collect your used office furniture and more from anywhere across York.

Our office waste removal services in York cover:

Book general waste collection in:

York city centre (YO1)

Heslington and Osbaldwick (YO10)

Dunnington, Escrick (YO19)

Bishopthorpe, Upper and Nether Poppleton (YO23)

Acomb, Dringhouses (YO24)

Bootham, Clifton (YO30)

Heworth, Layerthorpe (YO31)

Haxby, Wigginton (YO32)

Elvington, Stamford Bridge (YO41)

Pocklington, Barmby Moor (YO42)

Boroughbridge (YO51)

Sheriff Hutton (YO60)

Easingwold (YO61)

Helmsley, Kirkbymoorside (YO62)

How long does York office clearance take?

The length of time an office clearance in York takes depends on the amount and type of items you need removed and where your office is. Removing big and bulky items from a York office can take longer. The number of trips required also affects the speed. 

At Divert we deliver fast and flexible office clearances in York. When you get a free quote, our experts can advise on a rough estimate of how long the office clearance should take.

How much does a York office clearance cost?

The price for office clearance in York depends on the number, size, and type of items you need removed, as well as where your office is and when you want it emptied. This affects the type of vehicle we'll use and how many trips may be needed. 

The more office waste that can be recycled and reused in York also lowers the cost by reducing how much landfill tax you pay. Get a free tailored quote to see how much your office clearance could cost with Divert.