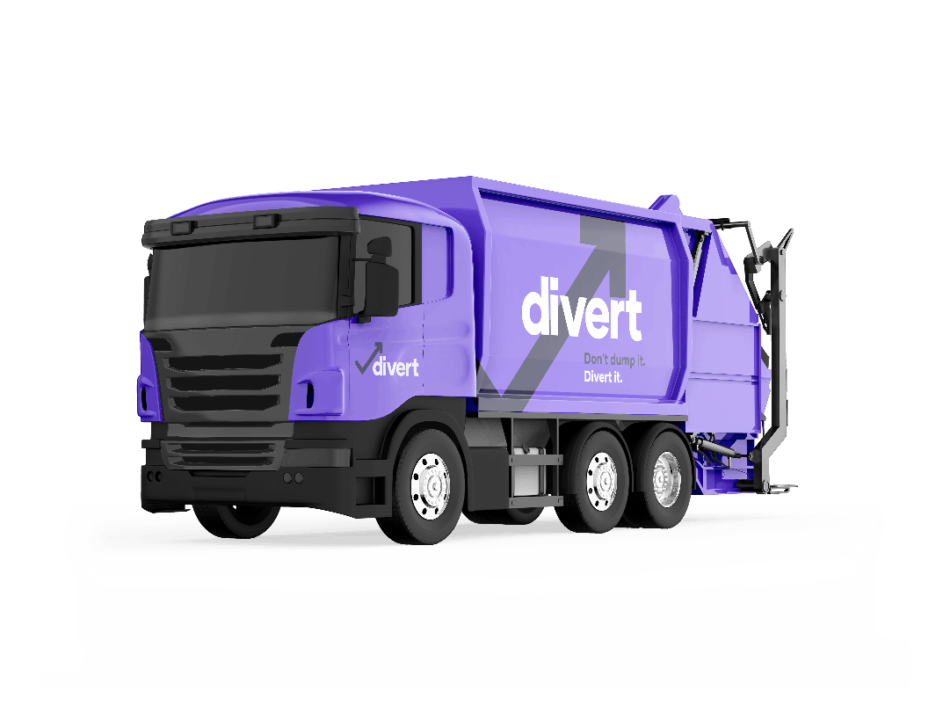 Most mattresses last at least ten years but when they start to age it can cause an uncomfortable night's sleep. If you're replacing or just getting rid of an old mattress in Harrogate it can be tricky though, due to their big, bulky, and awkward size. We provide mattress collection in Harrogate to make the job effortless.
Around 165,000 people live and sleep in more than 70,000 households across Harrogate, meaning a lot of mattresses are currently being used. As they start to sag or go lumpy it's best to replace them before it disturbs your sleep. We can remove all sorts of mattresses, including single, double, queen, and king-size mattresses, and from any frame, bunk, and sleigh beds.
Our professional team of licensed waste carriers do all the lifting and carrying to save you the effort. Plus, we divert all mattresses away from landfill for responsible, safe, and environmentally friendly disposal. Get a free quote for mattress collection in Harrogate today – call 0333 444 0118 or contact us online.
Mattress Collection in Harrogate

Get a quick quote
Get a quick FREE quote for your mattress removal
Quote within 1 hour
All types of mattresses
Claim your free bins
Collections across Harrogate
How mattress collection works in Harrogate
Start by applying for a free quote based on the type and number of mattresses you need collecting, where from, and when. We'll book a collection time and date that suits your schedule if you're happy with the price. Then on the day one of our purple vans and a couple of our professional team will come out.
Two of our team will lift, move, and load your old mattress into the van. They'll then drive it to a nearby waste transfer station in North Yorkshire where it'll be checked and sent for disposal. Any in a usable condition may be donated to a local charity in Harrogate, while others are recycled or incinerated.
All mattresses collected in Harrogate are diverted away from landfill. Those that are recycled get broken down into individual materials that are then recycled separately. For example, metal springs are taken out and sent for metal recycling where they're melted down to create new metal products. Foam from the filling is converted into carpet padding.
Who needs mattress removal in Harrogate?
More than 70,000 Harrogate households need old mattresses removing at some point. Mattress collections are available from houses, flats, bungalows, and other domestic properties across the spa town and wider district. There are also various businesses and other organisations that need to get rid of damaged and old mattresses.
Harrogate has around 150 hotels, B&Bs, and other accommodations with hundreds of beds and mattresses that need replacing every so often. We can help remove damaged ones. Harrogate District Hospital also has 396 beds and mattresses, which need removing by licensed waste carriers when at the end of their life.
Some of the main places we can help with mattress removal in Harrogate include:
Households

Throwing away old mattresses or clearing out during a house clearance

Hotels

Getting rid of old and soiled mattresses from guest rooms

Hospitals

Disposing of damaged and old mattresses from hospital beds

Landlords

Replacing old mattresses when preparing for new tenants
Get a free quote
Local recycling centres in Harrogate
Harrogate residents can dispose of mattresses for free at two main household waste recycling centres (HWRCs) – Harrogate HWRC and West Harrogate HWRC. You'll need to register for a vehicle pass if you bring your old mattress in a commercial or commercial-like vehicle (such as a van, pickup, flatbed, or land rover with a cargo area).
Businesses (including landlords) can only take mattresses that class as commercial waste to West Harrogate HWRC. You must be a licensed waste carrier and charges apply to dispose of a mattress.
You can also use the North Yorkshire Council bulky waste collection service to get rid of a mattress from a Harrogate household. A maximum of two bulky items can be collected at once – a mattress, bed, base, and headboard each count as one individual item. Current charges are £50 for the removal of two bulky items, and you must place them near the boundary of your property.
Harrogate HWRC opening hours
Both Harrogate and West Harrogate HWRCs are open six days a week (closed on Wednesdays). Also shut on Christmas Day, Boxing Day, and New Year's Day.
April to September – 8.30am to 5pm
October to March – 8.30am to 4pm
Harrogate HWRC

Harrogate HWRC

Wetherby Road

Harrogate

North Yorkshire

HG3 1DE

Telephone – 01609 780 780

West Harrogate HWRC

West Harrogate HWRC

Penny Pot Lane

Harrogate

North Yorkshire

HG3 2SN

Telephone – 01609 780 780
Donate your old mattress in Harrogate
Mattresses that are still in good condition can be donated to various charities and organisations across Harrogate. This saves on the energy otherwise required for recycling and disposal and supports those in need. Some organisations also offer a free collection service to help with the hassle of moving such big items.
A few places to donate an old mattress in Harrogate are:
Essential Needs

– offers free collection of mattresses but they must have a permanent fire safety label attached. They're used as part of a reuse scheme for people on low incomes or income-based benefits. 

Freecycle

– simply list your old mattress for free online for any Harrogate residents to pick up.  

Saint Michael's Hospice

– beds and mattresses in good condition can be donated for resale in the House & Home shop in Harrogate.

Yorkshire Cancer Research

– free collection of mattresses is available for households within a 10-mile radius of the Harrogate shops or donation centre. Alternatively, drop them off at the Hornbeam Park donation centre.

British Heart Foundation

– provides a free collection service in Harrogate for some mattresses, which are resold in their Harrogate and Ripon shops.

Shelter

– the shop on Commercial Street accepts furniture and some bulky items as donations but check if they'll take your old mattresses in advance.
Why use Divert for mattress collection in Harrogate?
Save time, effort, and money by getting rid of an old mattress in Harrogate with Divert. Our professional team remove mattresses of any shape and size anywhere in Harrogate, so you don't have to worry about shifting them. Get a free quote that includes all labour costs and competitive fixed prices.
Arrange Harrogate mattress collection at a time and date that's convenient for you. All mattresses are diverted away from landfill, which saves businesses and landlords money on landfill tax too. We're based in North Yorkshire with great connections to waste sites across the county, ensuring we provide fast, flexible, and affordable local mattress collections in Harrogate.
Any mattress size collected in Harrogate

Reliable mattress removals anywhere in Harrogate

Free no obligation quote for mattress removal

Fixed prices with no hidden fees

Old mattresses recycled and diverted away from landfill
Fixed prices

Labour included

Landfill diversion

Collections across Harrogate

Reliable mattress removal
Arrange mattress disposal in Harrogate
Get a free quote for mattress disposal in Harrogate – call 0333 444 0118 or contact us online. Simply let us know the size and number of mattresses you need collecting, where from, and when for a tailored price. One of our friendly and expert team can answer any of your questions and arrange convenient collection and disposal.
Get a free quote
Harrogate mattress collection FAQs

Where can I book mattress collection in Harrogate?

Book mattress collection anywhere in Harrogate and the surrounding towns and villages. We can remove an old mattress from anywhere with an HG postcode. This includes homes around The Stray, those in Pannal and Beckwithshaw, out to Spofforth, Leighton, and Flaxby. Arrange mattress collection in Harrogate from:

Harrogate town centre, Jennyfields, Duchy, New Park, and High Harrogate (HG1)

Pannal Ash, Hornbeam Park, Rossett, Oatlands, and Woodlands (HG2)

Pannal, Burn Bridge, Pateley Bridge, Glasshouses, Ripley, Killinghall, Kirkby Overblow, Spofforth, Beckwithshaw, and Follifoot (HG3)

Ripon, Masham, Wath, Leighton, and Eavestone (HG4)

Knaresborough, Staveley, Allerton, Plompton, and Flaxby (HG5)

How much does mattress disposal cost in Harrogate?

Mattress disposal costs in Harrogate depend on the size and number of mattresses you need to get rid of, as well as your address and when you want them collected. Request a free quote for an accurate and fixed price for Harrogate mattress disposal. This includes all labour costs for a clear price.

Do you collect beds in Harrogate?

At Divert we collect beds of any shape, size, and condition in Harrogate, as well as mattresses and headboards. Collection of single, double, bunk beds and many other types of bedroom furniture in Harrogate is available. Get a free quote by simply letting us know what you need removing – we can collect a bed and mattress together sometimes.
Cardboard waste Harrogate

Sofa disposal Harrogate

Furniture disposal Harrogate

Bulky waste Harrogate

Dry mixed recycling waste Harrogate

Food waste Harrogate

Fridge freezer removal Harrogate

Garden waste Harrogate

General waste Harrogate

Glass waste Harrogate

Harrogate bin collection

Harrogate waste management

Man and van Harrogate

Mattress collection Harrogate

Office clearance Harrogate

Rubbish removal Harrogate

WEEE waste Harrogate