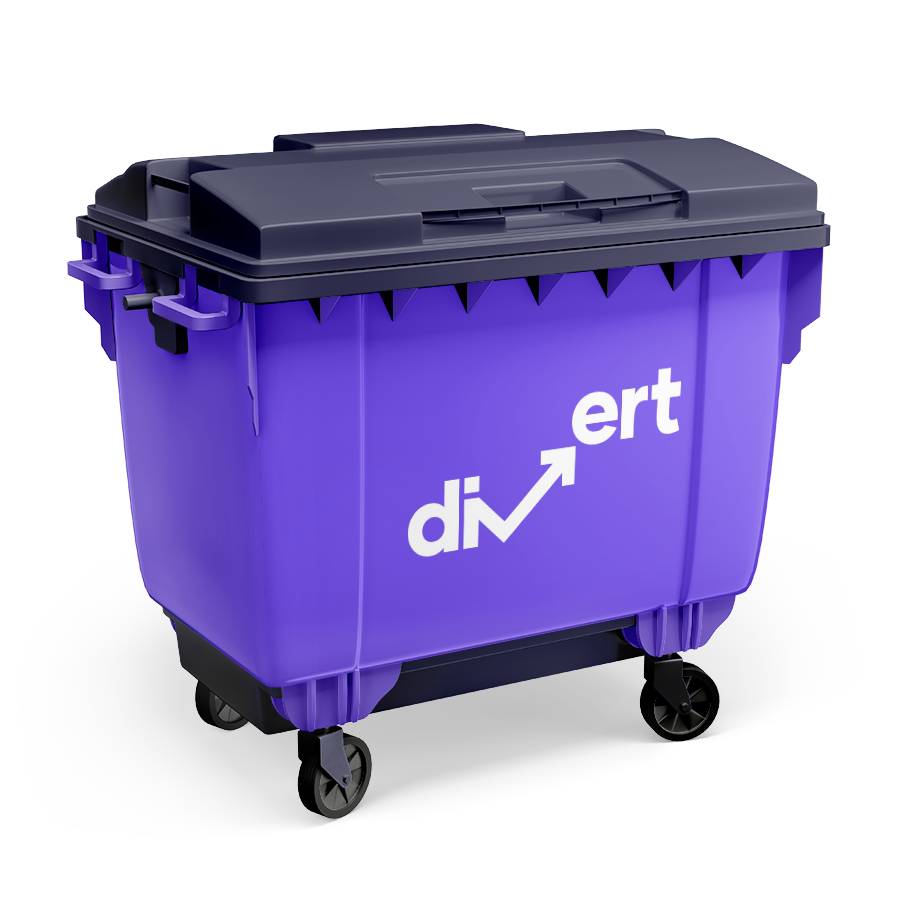 Clear a house, get rid of bulky items, or arrange regular bin collections for your business in Headingley with Divert. All waste is diverted away from landfill to help the environment whether you need a one-off waste removal or ongoing collections. Get a free quote and improve your waste management in Headingley today.
Headingley Waste Management

Get a quick quote
Get a quick FREE quote for your waste
Quick quote within 1 hour
All types of waste
Claim your free bins
We cover all of Headingley
Headingley waste collection
Headingley is a bustling Leeds suburb renowned for its student population, countless pubs making up the famous Otley run, and many independent shops, cafes, and restaurants. Waste collection in Headingley is vital for all businesses to operate legally, safely, and sustainably. This includes the takeaways, hairdressers, and charity shops that line its streets.
Homes also require one-off waste removals of bulky items and clearances of student properties at the end of term. We can collect waste from households and businesses anywhere in Headingley. Book collections from the bottom end bordering on Hyde Park Corner, areas around the stadium and neighbouring Burley and Kirkstall, all the way to the top of Otley Road near Leeds Beckett University campus.
Get a free quote for waste collection in Headingley today – call 01904 295 985 or contact us online.
Free bins
Get free bins with no delivery or hire charges and enjoy 1 month's free collections when you partner with Divert
Commercial waste collection
in Headingley
Every business in Headingley must arrange commercial waste collection of their rubbish by licensed waste carriers. We have a team of licensed waste carriers and provide free bins for cost-effective regular rubbish removal for businesses across Headingley. There are no delivery or rental charges, you only pay for the bin collections.
Find the perfect solution for your organisation with daily, weekly, or fortnightly commercial waste collection in Headingley. Whether you run a pub along Otley Road, a takeaway on Headingley Lane, a shop in the Arndale Centre or any other company we can help. You receive a free duty of care certificate for added peace of mind too.
All waste is diverted away from landfill. Explore some of the main types of waste we can remove regularly from businesses across Headingley:
General waste collection

Food waste collection

Electrical waste collection

Garden waste collection
Headingley household
waste services
Dispose of household waste in Headingley easily and efficiently with one-off rubbish removals. We can help get rid of bulky items like an old sofa, broken fridge, or any other furniture and appliances. There's no need to hire a skip or load up your car for a trip to the local tip.
Our man and van services are ideal if you need a few items, bags of garden waste or other rubbish taken away in one go. It's quick and affordable. House clearances in Headingley are also available whether you're moving home, emptying a student property, or clearing a house after a bereavement.
All labour is included so you can sit back as our team does all the heavy lifting and carrying. Save time and money with everything removed at once, compared to the hassle of hiring a skip in Headingley. Discover the household waste services in Headingley we offer:
House clearances

Man and van

Bulky waste collection

Sofa disposal

Fridge and freezer collection

Mattress removal
Get a free quote
Headingley bin collection
Book bin collection in Headingley for your business regularly for smooth and reliable waste management. We provide free bins with no rental, delivery, or hidden fees. Select from the best types, sizes, and number of bins to separate your rubbish, improve your recycling and store it safely on site.
A wide range of bins are available to use. These included two-wheel bins for the likes of glass recycling and food waste to large four-wheel bins for high volumes of cardboard recycling and general waste. Bags and containers for specialist waste such as oil, clinical waste, and garden waste are also available.
Arrange daily, weekly, or fortnightly bin collection in Headingley suited to your needs. Cost-effective Headingley bin collection works by combining the best bin sizes with an efficient removal schedule. Your bins are collected by licensed waste carriers on time for reliable and responsible commercial waste management services.
Discover our bins
Headingley recycling
Recycling in Headingley by businesses and households helps protect the environment and improve recycling rates across Leeds. All households are provided with green recycling bins by Leeds City Council. Use these to recycle domestic rubbish such as paper, cardboard, cans, plastic bottles, and plastic types 1, 2, 4, and 5.
There are various bring sites where you can recycle glass bottles and jars, such as in the car park of Headingley Taps. Clothes recycling banks and those for small electricals and batteries are also found across Headingley. For larger domestic recycling you can visit Kirkstall household waste recycling centre.
For businesses, you must arrange collection of recycling by licensed waste carriers. We can provide free bins to separate and store your commercial recycling in Headingley. It's taken to a nearby waste management facility for recycling where possible. Discover the commercial recycling services available in Headingley:
Glass recycling

Cardboard recycling

Dry mixed recycling
How does business waste collection
in Headingley work?
Business waste collection in Headingley is simple and efficient with Divert. Provide information about the types and amount of waste your company produces, where you're based in Headingley, and how frequently you want your waste collected. We'll give you a free quote and can set up collections at a convenient time.
This is how business waste collection in Headingley works:
Start with a free no-obligation quote for waste collection in Headingley. The type of rubbish, number and size of bins, and removal frequency affect the price quoted.
We can then deliver your free bins to your site if you're happy with the price.
Fill all the bins with the relevant rubbish type and within any max fill lines or weight limits. Move the bins to the agreed pickup point.
One of our purple trucks with a licensed waste carrier behind the wheel will remove your bins at the agreed time and date. They'll drive them to a nearby waste management facility for responsible disposal.
Receive a free duty of care certificate confirming the responsible disposal of your business waste.
Why use Divert for waste
removal in Headingley?
Quickly and easily set up regular waste collections for your business or a one-off rubbish removal from a household in Headingley with Divert. Save money with free bins to store your commercial waste. And there's no need to hire a skip for any domestic waste clearances.
All waste is diverted away from landfill, which helps the environment and reduces how much landfill tax your business pays. House clearances, bulky waste removals, and man and van services include all labour too. Save money, time, and effort for a wide range of waste management services in Headingley.
We're a local Yorkshire-based company made up of a team of drivers and customer service professionals who know Headingley and Leeds well. Someone's always on hand to help. Expect reliable, efficient, and timely waste removals from your home or business anywhere in the popular Leeds suburb. Work with Divert for rubbish removal in Headingley and enjoy:
A free no obligation quote tailored to you
Free bins delivered anywhere in Headingley
Reliable and regular waste removal
Fixed prices including labour costs
Many waste types collected and recycled
Fixed prices

Landfill diversion

Reliable collections

Labour included
Book waste collection in Headingley
Get a free no-obligation quote for waste collection in Headingley today. Tell us the type and amount of waste you need removed, where from, and how often for a bespoke price. Speak to one of our friendly customer care team over the phone or online for a quick answer to any questions.
Get a free quote