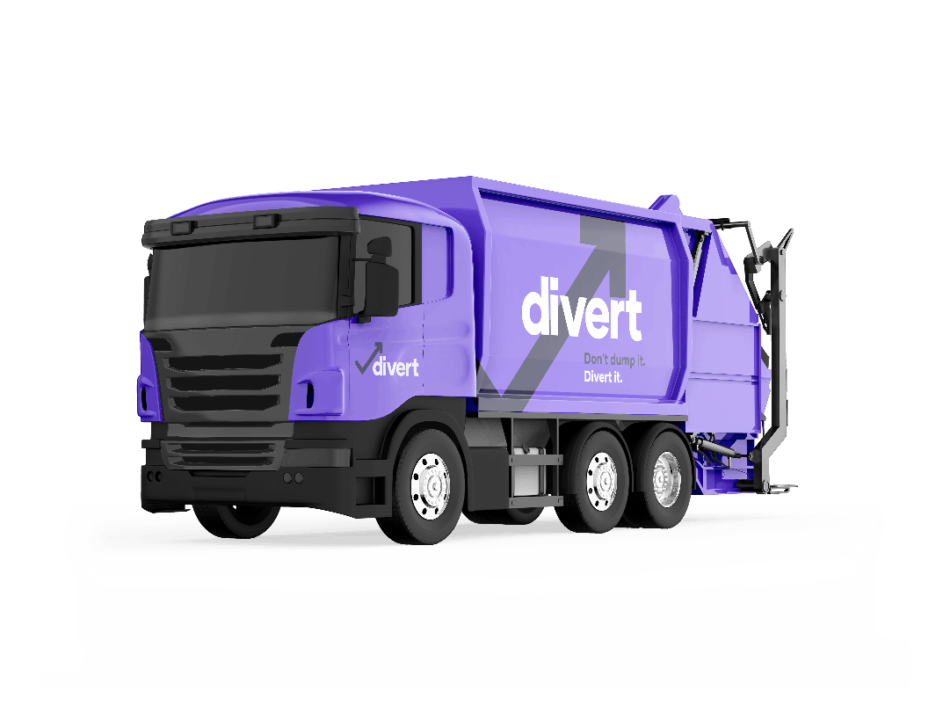 Recent studies estimate that 14% of food produced in the UK is wasted. This includes leftovers on your plate after a meal at a restaurant, expired produce thrown away by retailers, and out-of-date food disposed of by supermarkets. Business owners have a responsibility to better manage (and reduce) the food waste they produce.
Creating some level of waste food is unavoidable in many kitchens, restaurants, cafes, and takeaways, despite your best efforts. Commercial food waste collection is essential to remove and dispose of any waste food your business produces sustainably. We collect all sorts of food waste and divert it away from landfill for responsible disposal.
Food Waste Collection

Get a quick quote
Get a quick FREE quote for your food waste
Quote within 1 hour
All types of waste
Claim your free bins
Yorkshire collections
What is food waste?
Food waste refers to any form of food that's not used or consumed. Unfortunately, food waste can occur at any point during its lifecycle. It could be during production, processing, transportation, distribution, or consumption. Common examples of food waste include:
Food past its sell-by or use-by date.
Expired food products that aren't safe for consumption.
Leftover food on plates by customers at restaurants and cafes.
Preparation waste (such as fruit and vegetable peelings).
Spoiled food from preparation due to mistakes (like burning or dropping dishes).
Get a free quote for food waste collection today – call 01904 295 985 or contact us online.
How food waste collection
and recycling works
Start by getting a free quote for food waste collection from your business. Let us know how many food waste bins you need, how often you want them collected, and where from. Our expert and friendly team can advise on the best number and sizes of bins and collection frequency (daily, weekly, or fortnightly) if you're unsure.
Then we can book it in and deliver free food waste bins to your business – you just pay for the collection. Fill up each bin within its weight limits and leave it in the agreed collection point. Our licensed waste carriers in our purple food waste collection trucks will remove your bins at the agreed time and date.
At the same time, they can replace your full food waste bins with new empty ones if you've arranged regular food waste collections. They'll transport your food waste to a nearby recycling centre for processing.
The process for food waste recycling depends on the specific facility but it's often recycled through:
Composting – large composting sites act in a similar way to the compost bin in your garden but on a much bigger scale. The food waste is sorted to remove any contaminants before being added to large rows. These are turned regularly and can reach temperatures of 70°C, which speeds up the process. After around three to six months this produces nutrient-rich dark soil that's used on farms, gardens, and landscaping activities.
Anaerobic digestion – some food waste may go to an anaerobic digestion plant. Here the waste food is checked, sorted, and then placed into an anaerobic digestor. All oxygen is removed in the sealed tank before it's heated up to break down the waste and microorganisms it contains. The process releases methane and carbon dioxide to create biogas that's collected and used to generate energy. All the pulp left behind is used as fertiliser.
Food waste recycling bins
Food waste isn't hazardous, but it can be unpleasant to deal with when stored incorrectly. This is because food waste often releases an unpleasant smell during the decomposition process. As a result, you should ensure it's stored in the appropriate containers before disposal. At Divert, we can provide you with access to the following food waste recycling bins.
240 litre food waste bin– like the wheelie bin you have at home, this can store the equivalent of three to five bags of food waste.
Who needs food waste
collections?
We're all guilty of producing some form of food waste in our daily lives. However, food waste is typically produced in excess by businesses that work in the following industries:
Retail industry. Supermarkets, grocery stores, bakeries and other retailers produce large volumes of food waste every day. This is often because they must follow strict health and safety regulations relating to how long they can store food on their premises. For example, they may purchase large volumes of fresh fruit and vegetables that exceed their sell-by date and therefore can't be sold.
Foodservice industry. The foodservice industry also produces large volumes of food waste. This includes restaurants, bars, takeaways, and cafes. They produce lots of different kinds of food waste – such as preparation waste and leftovers.
Hospitality. Hospitality and entertainment venues also contribute significantly to food waste, including hotels, theatres, and cinemas. This is because they often serve food and drinks as part of their daily operations, making some food waste unavoidable. For example, it's near impossible to eat popcorn in the cinema without spilling a little, right?
Agricultural industry. Agricultural waste, produced by farmers, also includes some types of food waste. For example, this could include crops that weren't properly harvested because they were damaged by changes in the weather or pests. Improper handling of crops could also result in them being unfit for sale.
Fishing industry. Poor fishing practices also mean the fishing industry produces large volumes of food waste. This is often in the form of goods that simply aren't suitable for sale and, as such, must be disposed of accordingly.
UK food waste facts
According to a recent report by the House of Lords Library, in 2018 the UK produced around 9.5 million tonnes of food waste. While a small percentage of this waste is inedible (such as bones), 70% of this waste was initially intended to be purchased and consumed. Around one-third of all food produced each year is wasted.
Most food waste produced in the UK is by households (70%), which are responsible for around 6.6 million tonnes of waste food. This is followed by food manufacturers (16% – 1.5 million tonnes), the hospitality and food service industry (12% – 1.1 million tonnes), and retailers (3% – 0.3 million tonnes).
The UK produces the most food waste in Europe. However, the figures are declining steadily with a 15% decrease in food waste production from 2007. It's estimated that we throw away around £9.7 million of food waste in the UK each year. This means that the average household will throw out £700 of food annually.
The UK wastes £9.7 million of food each year
How to reduce food waste
There are various steps we can take to reduce the amount of food waste we produce daily. For example:
Those who work within retail or food service venues can reduce food waste by managing stock carefully. Pay attention to consumer habits and ensure you're not overbuying products that don't sell.
Food waste can be reduced in every industry by ensuring it's stored appropriately, at the correct temperature and under shelter.
Food service venues should clearly label all pre-prepared dishes. They should state the ingredients, when the dishes were made, and when they must be consumed by.
Retail and food services venues can donate surplus food to local charities and food banks instead of throwing it away.
Why use Divert for
commercial food waste collection?
At Divert, we can help business owners take control of all food waste produced in their facilities. We divert all waste food away from landfill, saving you money on landfill tax and protecting the environment. Our licensed waste carriers ensure every food waste bin collection is made safely, legally, and responsibly.
As part of our commercial food waste collection services, we can:
Help you put together a unique food waste management plan that details the steps you can take to reduce your food waste.
Provide you with free food waste bins for safe and secure storage before collection.
Arrange for your waste to be collected on a daily, weekly, or fortnightly basis at a time that suits you.
Ensure that your business has as little impact on the environment as possible by diverting your food waste away from landfill and towards the appropriate recycling and treatment facilities.
Offer a free no obligation quote for commercial food waste collection to give you an idea of the costs upfront.
Free bins

Landfill diversion

Flexible collections

Fixed prices

Reliable collections
Book food waste collection
Get a free quote for food waste collection today – call 0333 444 0118 or contact us online. Let us know how many food waste bins you need, when you want them removed, and where you're based for a no-obligation quote tailored to your food waste disposal needs. If you've got any questions or want some advice, one of our friendly team can help.
Get your food waste collected
Get a quick FREE quote for your food waste
Quick quote within 1 hr
All types of waste
Claim your free bins
Nationwide coverage
Food waste recycling
FAQs
Where can you collect food waste?

We provide free food waste bins and offer collection to many businesses across the UK. Contact us for a free quote and we'll let you know if we can collect food waste from your location. Some of the main places where we offer commercial food waste collection to businesses in any industry are:

Can you take food waste to the tip?

You can take food waste from your home to the tip in most cities. There may be a dedicated food waste bin. Some local authorities and councils might offer a food waste collection service to residents as well. Check if your local tip accepts domestic food waste in advance.

Any food waste from a business classes as commercial waste and cannot go to the tip unless you're a licensed waste carrier and the facility accepts commercial waste.

What happens to food waste collected by councils?

What happens to food waste collected by councils depends on where you live, the nearby food waste processing plants, and the policies of your local authority. Many UK councils will take the food waste they collect to anaerobic digestion plants or in-vessel composting facilities (IVC). Most will avoid adding waste food to landfill.

Check with your local council to see where they take food waste and how it's processed.

Why is it important to dispose of food waste safely?

Improper and unsafe food waste disposal can mean it ends up in landfill. Any waste food in a landfill site will break down and release methane into the atmosphere, adding to greenhouse gas emissions and damaging the environment. Food waste recycling avoids this and ensures it's put to good use.

Businesses have a legal obligation to arrange commercial food waste collection. This shows any waste they produce is handled and processed safely to prevent exposing humans and the environment to health risks. Food waste also starts to smell if left on your premises for too long and not stored in appropriate bins and containers.