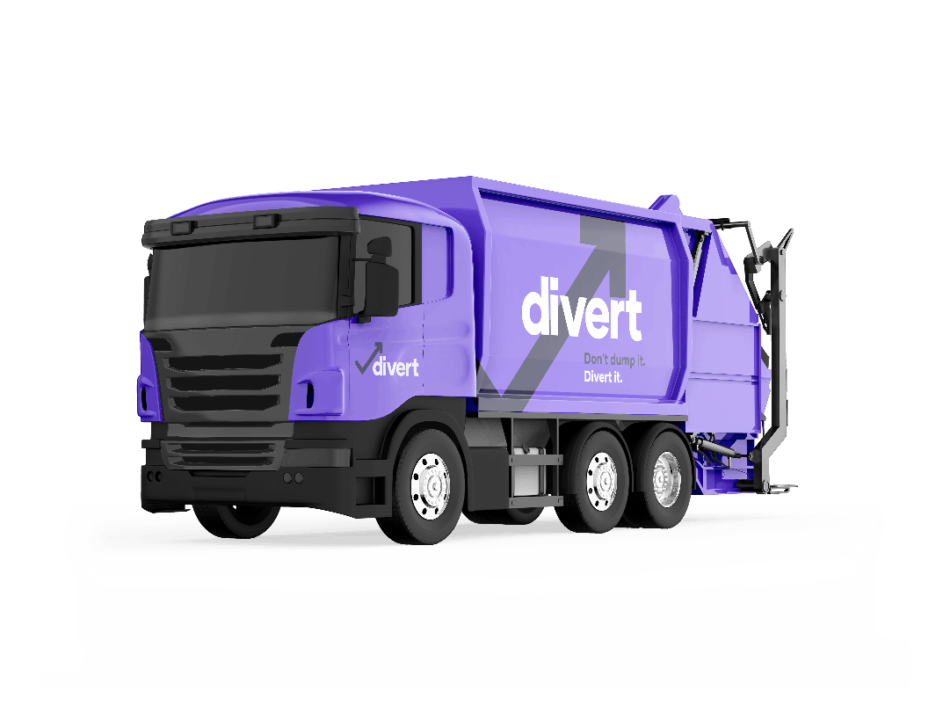 Offices produce large volumes of waste every day, whatever services they provide. Legal firms, marketing companies, financial institutions, and offices for businesses working in any industry create lots of paper, cardboard, general, and other waste types. Business owners are responsible for ensuring all rubbish produced in their offices is handled and disposed of appropriately.
At Divert we provide office waste collection for companies in all sectors and of all sizes across the UK. We'll deliver free bins for your rubbish – you only pay for office waste collection. And our experts can help you create an efficient office waste removal plan.
Get a free quote for office waste collection today – call 0333 444 0118 or contact us online.
Office
Waste Collection
Get a quick quote
Get a quick FREE quote for your office waste
Quote within 1 hour
All types of office waste
Claim your free bins
Yorkshire collections
What is office waste?
Office waste is any rubbish produced in an office environment. It's what's thrown away in the bin under your desk, in the canteen at lunch, or the sheets of printing paper that haven't come out right. The variety of office waste varies but it typically includes:
How office waste collection works
Get a free no obligation quote for office waste collection based on your needs to begin. Provide details about the types, sizes, and number of bins and collection frequency, as well as your office address. If you need some help then our expert team can advise on the best solutions.
We'll deliver free bins to your office – you only cover the collection costs. Fill each bin with the correct waste type and within any weight limits. Move them to the agreed pickup point and one of our purple trucks driven by a licensed waste carrier will come and collect them.
They'll replace your old bins with new ones if you've requested regular office waste removal. Then your office waste is transported to a nearby waste transfer station where it's checked, sorted, and sent for disposal based on the waste type. All office waste is diverted away from landfill.
Disposal methods depend on the type of office waste. For example, any office paper waste will be recycled alongside other waste paper, where it's turned into a slurry, dried, and transformed into fresh paper products. Office food waste may be sent for anaerobic digestion, which creates energy from the food scraps.
Office waste bins
Office waste must be stored safely and securely before collection. We can provide a wide range of free office waste bins that make separating and storing your rubbish easy. Use different bins for each waste type to reduce the chance of contamination. You can use one or more of the same or different office bins at the same time.
Some of the main office waste bins and their sizes available are:
View all bins
240 litre wheelie bins

You can use a 240L bin as a standalone food waste bin or for any other dry recycling and general waste. It can store two to three bags of waste.

360 litre wheelie bins

A larger two-wheel bin that holds up to four or five waste bags, including general waste and dry mixed recycling.

660 litre wheelie bins

This four-wheel bin is lockable for added security and can store up to 10 full bags of waste, such as paper and cardboard.

1100 litre wheelie bins

The biggest wheelie bin that holds between 15 and 18 bags of office waste. It's also lockable and used for general waste and recycling waste.
Office waste reduction tips
Reducing the amount of waste your office produces is important to lower your waste management costs and help the environment. Recycling office waste is good, but it uses energy, time, and money – so reducing and reusing should be your priority. Use these office waste reduction tips to cut the amount of waste your office produces:
Add recycling to your office waste management plan – create n office waste management plan that focuses on reducing and recycling all waste where possible. Ensure all employees are aware of the plan and what it entails.
Provide easy access to recycling bins – place bins around the office in convenient places. For example, you could have smaller containers in the office, so employees can discard paper, cardboard, and other recyclables without going to the waste collection point.
Go paperless – or at least reduce the amount of paper you use within your office. Many important documents can be stored digitally, and e-receipts can be sent to customers and clients rather than physically printing them out.
Donate old items – if you're replacing old electronic items such as laptops, keyboards, and even kettles in the kitchen to invest in newer models, donate them to a local charity instead of throwing them away.
Install signs – place clear signs throughout the office encouraging employees to recycle.
14 day price match guarantee
Partner with peace of mind
Office waste facts
For an idea of how much waste offices produce and the amount of recyclable materials this includes we've pulled together some office waste facts and statistics:
According to a recent report from Envirowise, around 70% of office waste is recyclable. Despite this, only 7.5% of this waste reaches a recycling facility.
On average, the typical office worker will use around 10,000 sheets of paper per year. While this may already seem shocking – this means that a team of just 20 will produce 200,000 pieces of paper annually.
It's estimated that the average employee will produce around 500kg of waste per year in an office setting.
Around 900g of paper-based products are used by the average office worker each day.
The average office worker uses 156 plastic bottles every year, most of which are now recyclable.
Free duty of care
We pride ourselves on being open and transparent.
Why use Divert for office waste collection?
At Divert, we understand that running a successful office can be challenging with something always on your to-do list. We can save you a great deal of time, effort, and money by putting together an office waste management plan that works for you. Our expert services can be perfectly tailored to your business.
Get free office bins delivered to save money when it comes to your office waste management and make separating waste easy. Flexible collections on a schedule that suits you provide added convenience. Plus, we can provide a free no obligation quote tailored to your needs to help you decide the best solution for your office.
Arrange office waste collection with Divert and we can:
Provide you with access to free bins and containers to store your office waste securely onsite.
Reduce the impact your office has on the planet through our zero-landfill policies. This helps improve your company's reputation.
Put together an office waste collection schedule that meets your needs with daily, weekly, or fortnightly removals available.
Cut your office waste management costs by diverting waste away from landfill, which lowers the amount of landfill tax you pay.
Free bins

Landfill diversion

Reliable bin collection

Fixed prices

Flexible collections
Book office waste collection
Want a free quote or ready to arrange office waste removal today? Call 0333 444 0118 or contact us online today for a free quote for office waste collection. Let us know the bin types, sizes, and numbers you need, collection frequency, and your office address. Our expert team are available to answer any questions.
Where can you collect office waste?

We offer office waste collection in the UK, with a focus on Yorkshire towns and cities. Some of the main places where we collect office waste are listed below, but when you apply for a free quote we can tell you if your location is covered. We can collect office waste in:

What are the main causes of waste in an office?

The main causes of waste in an office are:

Excessive paper use, such as printing off unneeded sheets of paper.
Overbuying food for office events like meetings that isn't eaten.
Not recycling and throwing recyclable rubbish away with general waste.
Breaking electrical equipment through misuse and accidents.
Investing in excess products that are unused, such as branded clothing, mugs, and other items.

What can be recycled in an office?