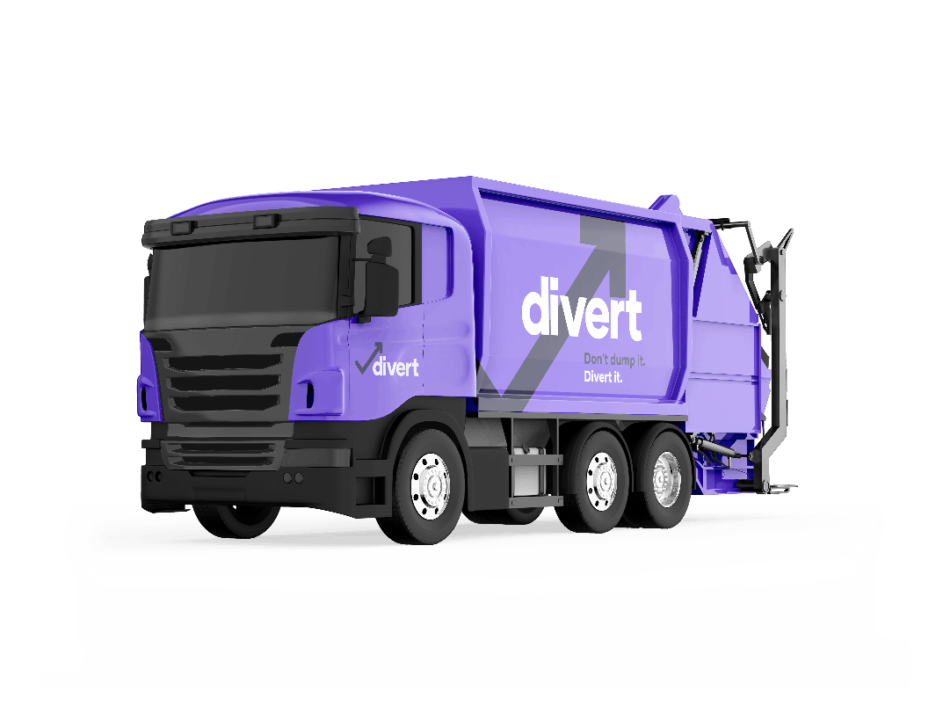 The automotive industry produces large volumes of waste every day. This includes all the waste created by garages, repair shops, and factories. A large amount of this waste can be hazardous, such as waste oil, fuel, and related products.
Automotive business owners must have a strong waste management plan in place to store and dispose of automotive waste appropriately. At Divert we provide garage waste collection services for all types of waste to businesses in the UK.
Get a free quote for garage waste collection today – call 01904 295 985 or contact us online.
Garage
Waste Collection
Get a quick quote
Get a quick FREE quote for your garage waste
Quote within 1 hour
All types of garage waste
Claim your free bins
Yorkshire collections
What is automotive waste?
Automotive waste covers any waste produced during the production of new vehicles or their maintenance. This means vehicle manufacturing factories, garages, and body shops all create types of automotive waste. It ranges from used oil in a repair shop to general waste in a garage office. The main types of automotive waste are:
Fuel – a large percentage of waste produced in the automotive industry is used fuel. Waste fuel includes diesel, petrol, and gas. Businesses must safely and securely dispose of any materials that come into contact with fuel as they're highly flammable.
Waste oil – brake fluid, transmission oil, and hydraulic oil are common types of waste oil produced in the auto industry. It also includes contaminated items like waste oil filters and soiled rags, which are highly flammable and require careful storage and disposal.
Waste tyres – garages dispose of large quantities of worn-out tyres, often those unsafe for the road (pierced, punctured, or split). Many waste tyres can now be taken to recycling facilities for reuse instead of being thrown away.
Ferrous scraps – garages and manufacturing companies also produce large volumes of scrap metal every day. It's sometimes referred to as 'ferrous scraps' and could include waste metals such as iron or steel.
Dry mixed recycling – like any business, automotive companies produce large volumes of dry mixed recycling. This could include paper products such as receipts, instruction manuals, and maintenance guides, as well as cardboard products used for storage.
Plastic waste – many automotive parts are made from plastic, such as panels, bumpers, dashboards, vents, and door handles. Any facilities that manufacture or repair cars can produce large volumes of plastic waste – most of can be recycled.
Aerosols – spray paints or cleaning products in aerosol cans are used frequently in car garages and must be disposed of carefully. They should be stored separately from the rest of your automotive waste.
Car batteries – the automotive industry produces large amounts of battery waste each year once they've run out. Chemicals within car batteries are hazardous to human health and the environment, so they must be stored and disposed of properly.
How garage waste collection
and disposal works
Get a free quote for garage waste collection tailored to your needs. Simply inform us of the types, sizes, and number of bins you need, how often you want them collected, and where from for a bespoke price. Speak to one of our team and they can advise on the best garage waste services if you're unsure.
Once your garage waste services are booked we'll deliver the requested free bins to your premises – you only pay for collection. Fill each bin, bag, or container with the relevant types of automotive waste and within any max fill lines. Place them in the agreed pickup point ahead of your garage waste collection time.
Licensed waste carriers in one of our purple trucks will come and remove your automotive waste, replacing the bins if requested. They'll transport it to a nearby waste management facility for garage waste disposal. The waste will be checked and sorted before it's sent for disposal – all waste is diverted away from landfill.
The method of garage waste disposal depends on the type of rubbish. For example, waste oil can be filtered, contaminants removed, and re-refined to create new oils. Scrap metal is normally recycled to make new products, while some hazardous waste types must be incinerated for safety reasons – but all garage waste avoids landfill.
Garage waste bins and containers
Safe and effective storage of any automotive waste is vital for all garages, repair shops, and factories. It makes separating rubbish easy, which reduces the chance of contamination and protects the health and safety of your staff and customers. Using proper garage waste bins allows you to minimise your company's environmental impact too.
At Divert, we can provide you with free garage bins for your waste. There are no delivery, rental, or hire charges – you only cover the costs of collection. Find the right garage waste bin for your organisation from our wide range of bins, bags, and containers, which include:
View all bins
Oil drums

Safe containers for waste oil, fuel, liquid, and some types of hazardous waste.

240 litre wheelie bins

A two-wheel bin like you have at home for general waste, recycling, or glass waste.

660 litre wheelie bins

A four-wheel bin for types of mixed recycling and general waste.

1100 litre wheelie bins

The largest wheelie bin available for general waste and recycling materials.
How to reduce garage waste
Garages can take various steps to reduce the amount of waste produced at their facilities. A few ways to reduce garage waste include:
Put together an effective waste management plan to ensure your automotive rubbish is recycled where possible.
Set up an on-site recycling scheme with a range of bins for different recycling materials placed in convenient locations.
Use eco-friendly or sustainable materials wherever possible – such as refillable spray bottles and recyclable cans.
Conduct regular inventories and stock rotation to avoid overbuying supplies and to ensure nothing goes out of date.
Ensure all employees understand and follow good waste management practices.
Garage waste facts
Experts estimate that recycling vehicles saves 85 million barrels of oil from being incorrectly disposed of each year. Every year around 27 million cars are recycled around the world, but in the UK about one million cars are scrapped annually as well. Recycling cars at the end of their life ensures 14 million tonnes of steel are recycled.
Various legislations are in place that govern how automotive waste must be stored, handled, and disposed of in the UK. This includes the Environmental Protection Act (1990) and the Special Waste Regulations Act (1996). As a business, you must ensure all automotive waste your produce is handled safely and legally.
Free duty of care
We pride ourselves on being open and transparent.
Why use Divert for
garage waste collection?
At Divert, we understand that managing your workload and getting on top of your garage waste disposal practices can be challenging. That's where we come in. Our garage waste services include all the tools, insights, and resources you need to get a better handle on your auto waste.
Arrange delivery of free garage bins to store any waste you produce safely and securely onsite. Then book garage waste collection at a suitable time for you to ensure your rubbish is removed legally and disposed of in an eco-friendly manner – with everything diverted away from landfill.
Use our garage waste services as we can:
Deliver free garage bins, bags, and storage containers to securely keep your waste onsite before removal.
Help you put together an effective garage waste management plan based on your needs.
Collect all your automotive waste regularly – daily, weekly, or fortnightly, and work around your business hours.
Divert all your garage waste away from landfill sites, ensuring it's recycled where possible.
Offer fixed prices and one month's free collections.
Free bins

Landfill diversion

Fixed prices

Reliable waste removal

Flexible collections
Book garage waste collection
Get a free quote for garage waste collection today – call 01904 295 985 or contact us online. Provide a few details about the size, type, and number of bins you need, how often you want them collected, and your address for a tailored price. Our friendly team can help if you need a hand.
Garage waste removal FAQs

Where can you collect garage waste?

Garage waste collection is available to many organisations in the UK. Some of the main places we cover are cities and towns in Yorkshire and the surrounding region. Get in touch for a free quote and to find out if we can collect your garage waste. Places where we provide garage waste collection include:

How do I dispose of car parts in the UK?

You can take most spare or broken car parts to your nearby household waste recycling centre (HWRC). This includes items such as an old bumper, broken wing mirror, or punctured tyres – but only from domestic vehicles. Commercial car parts must be collected by licensed waste carriers for their removal and disposal.

Check with your local garage if you have car parts you no longer need from your domestic vehicle, as many can reuse or dispose of them for you. You might be able to sell working car parts online or offer them for free on places like Facebook Marketplace and Gumtree.

How do I dispose of car tyres?

If you're getting new tyres fitted then the garage or repair shop will take your old tyres for disposal. Tyre companies and garages may also accept old and damaged tyres for disposal if you've changed them yourself. Alternatively, most HWRCs accept car tyres from domestic vehicles in a specific bin and will recycle the tyres.