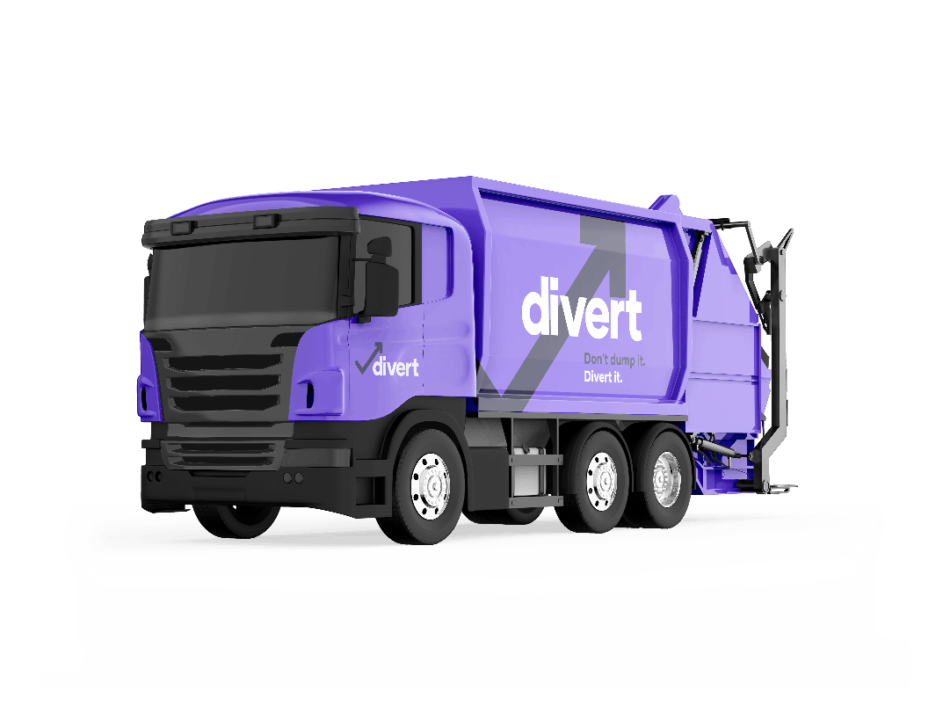 Whether you are trying to dispose of business or household waste, it's important that you are aware of the different waste disposal methods you have at your disposal. This will allow you to make the best decisions both economically and practically. For example, if you find that you need to dispose of large volumes of waste, then you may benefit from our Skip Bag & Collection services, we also provide skips.
As with the rest of our waste collection services, the process is relatively simple. We'll either drop off your skip bag directly or send it in the post. We'll then collect it at a time that is convenient for you and ensure that it is taken to the appropriate recycling and disposal facilities in the Yorkshire area.
Skip Bag Hire York

Quick Quote
Get a quick FREE quote for your waste
Quick quote within 1 hr
All types of waste
Claim your free bins
Nationwide coverage
Skip Bags York
Skip Hire Alternative York
Why use a Skip Bag?
There are many benefits associated with using a skip bag to store your waste prior to disposal. For example:
Skip bags take up considerably less space than skips and other forms of waste bins. As a result, they're an excellent choice for those who may be running a little short on space.
Skip bags can be stored on your property for as long as you need them to be – there are no time limits.
Skip bags can be used to store a wide variety of waste types.
Skip bags allow for easy and efficient collection from waste disposal experts.
Skip bags are well suited to smaller projects but hold more waste than traditional bins.
What can you put in a skip bag?
As mentioned previously, skip bags are a great waste storage option because they can store a wide variety of waste types. This includes:
General waste
Construction/DIY materials (Rubble)
Bulky waste items
Office waste
Garden Waste
Recyclables (Cardboard, Plastic, Paper)
Timber & Wood
Carpet
In short, a good rule of thumb is that you can use skip bags to store any waste that you would typically dispose of in a skip. However, if you aren't sure – ask! At Divert, our team of waste disposal experts are always on hand to answer any questions you might have.
What can't you put in a skip bag?
While skip bags are suitable for most waste types, there are some exceptions. For example, the following waste products should not be stored in skip bags:
Batteries
Hazardous Waste
Clinical Waste
Liquid Waste
Oil Waste
No Hidden charges
With divert you wont find silly things added to your invoice
Skip Bag Alternatives?
If you are producing waste that is not suitable for skip bags, plenty of alternatives are available. For example, you may opt to hire traditional skips or specialised waste bins. Alternatively, if you are carrying out a one-off project, it may be better to opt for our man and van services.
Get a quick quote
Get a quick FREE quote for your waste
Quick quote within 1 hr
All types of waste
Claim your free bins
Nationwide coverage
How Big Are Skip Bags?
Our skip bags are designed to store large volumes of waste before collection. Their exact measurements are: 85cm x 85cm x85cm. This is a total of 614125cm3 / 0.8 cubic yards.
How does the service work?
Our Skip Bag services are, as mentioned previously, relatively straightforward.
Get in touch today to discuss your waste disposal options, including skip bags.
We'll either deliver skip bags directly to your business or arrange for them to be posted at your convenience.
You'll let us know when you want the waste to be collected. For example, we can arrange for weekly collections or pick them up on a one-off basis.
Once collected, your waste will be disposed of safely, securely and sustainably. We pride ourselves on our ability to divert waste from landfill sites and towards other, more eco-friendly methods of disposal.
Save £££££
No Mess, No Stress, Pay Less
How much does the service cost?
There are a range of pricing options to choose from when it comes to our skip bags.
Skip Bag Only: £16.00 + postage.
Bag & Collection: £100 (Bag for free).
Scheduled Collections: £80 per collection (Bag for free).
Regarding scheduled collections, we can collect skip bags weekly, monthly, or fortnightly.
What is the difference between a skip bag and a hippo bag?
Nothing! While you may recognise the name 'Hippo Bag' more than skip bag, this is because it's a brand of bags offered out across the UK. Skip bags are also known as:
Builders sacks
Rubble sacks/ Rubble bags
Bulk waste bags.
Grab bags
Very quick
Caroline
Dog Groomers
Very quick to get bins set up for my dog grooming business, Paddy advised the best size bin and was a quick turnaround!
Other waste services 
available in York
One call we take it all 0333 444 0118
All waste types
Cardboard waste York

Sofa disposal York

Bulky waste York

Clinical waste York

Dry mixed recycling waste York

Food waste York

Fridge freezer removal York

Garden waste York

General waste York

Glass waste York

York bin collection

York waste management

Man and van York

Mattress collection York

Office clearance York

Rubbish removal York

WEEE waste York

Skip bags York
Get a quick quote
Get a quick FREE quote for your waste
Quick quote within 1 hr
All types of waste
Claim your free bins
Nationwide coverage