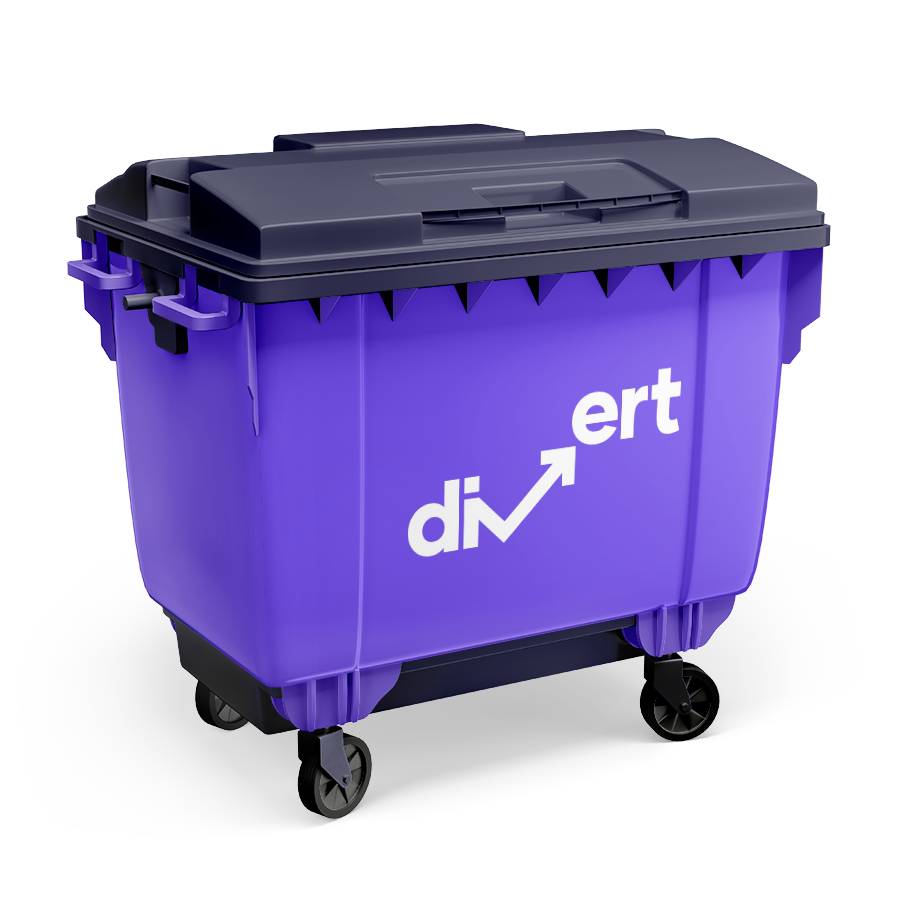 Are you looking for clinical waste collection or disposal in Bradford? Divert offers efficient and reliable clinical waste management Bradford businesses can rely on. It's important to arrange safe, legal, and compliant clinical waste disposal to prevent infection in those who encounter it. For a flexible and qualified solution in Bradford for your clinical waste, choose Divert.
Bradford is home to many facilities requiring professional clinical waste disposal, such as:
– Clinics and surgeries
– Residential homes
– Hospitals
– Health care centres
– Veterinary surgeries
– Academies
– Dental practices
– Other medical establishments
If you own a business in the local area that requires regular clinical waste collection, our friendly, reliable team can help you.
We can provide your organisation with the required bin sizes, bags, and colours to meet your needs to store your waste until we collect it at a time to suit your business. As well as providing the most affordable safe and accurate chemical waste bins in the Bradford area, we can also advise on how to separate, store and dispose of clinical waste correctly.
Get in touch for a free quote for our clinical waste services. If you need any advice or have any questions, you can learn more about clinical waste management in Bradford from the experts at Divert.
Clinical waste disposal Bradford

Quick Quote
Get a quick FREE quote for your waste
Quick quote within 1 hr
All types of waste
Claim your free bins
Nationwide coverage
Clinical waste collection in Bradford
When dealing with clinical waste, it's essential to have your waste collected in a way and at a time that suits your organisation's needs. We can create a collection schedule that works for your business and at a time that is suitable for when you need your clinical waste bins in Bradford collected.
As clinical waste includes human or animal tissue, blood excretions, drugs or pharmaceutical products, and swabs, dressings and syringe needles, it's essential to dispose of it correctly. We are proud to provide our customers with free bins, which means you only have to pay for the collection. We understand that all businesses work differently, so we are flexible with the times and dates you need your clinical waste bags in Bradford collecting.
Save time and focus on your own work whilst the professionals at Divert collect and dispose of your clinical waste correctly. Get a free quote for our safe, legal and compliant clinical waste collection Bradford by getting in touch today.
Infectious clinical waste disposal in Bradford
If you need to discard any items contaminated with blood or bodily fluids, we can provide suitable bins or bags for you to dispose of them safely. This includes things such as PPE and COVID-19 testing supplies, as well as bandages, dressings and swabs.
Our Orange Clinical Waste Bags are perfect if you work in a clinical or healthcare facility. Ensure that all infectious waste is handled safely and stored separately from the rest of the general waste.
No Hidden charges
With divert you wont find silly things added to your invoice
Offensive clinical waste bags in Bradford
Do you need to dispose of offensive waste? This waste may be unpleasant for people who see it, such as wipes, nappies, incontinence pads and sanitary waste. We can provide you with Non-Infectious Yellow and Black Clinical Waste Bags to discard of this type of waste in public buildings.
Get a quick quote
Get a quick FREE quote for your waste
Quick quote within 1 hr
All types of waste
Claim your free bins
Nationwide coverage
Clinical sharps waste bins in Bradford
Do you have sharp or hazardous waste products that need careful collection for disposal in the Bradford area? If you need sharps bins in Bradford for needles and syringes, Divert can help provide free clinical sharp bins and collect them at an affordable cost and suitable time. We offer the clinical waste disposal Bradford businesses need, when they need it most.
Save £££££
No Mess, No Stress, Pay Less
Anatomical clinical waste collection in Bradford
Human or animal tissue or blood needs to be disregarded safely and carefully. If you're a hospital or veterinary surgeon and need to remove anatomical waste correctly, we can provide you with the necessary bins or bags. Contact the Divert team for more information on our clinical waste Bradford services.
Cytotoxic waste removal in Bradford
Expired medication is toxic to human health and needs to be removed, alongside the packaging used to contain these substances. We can provide you with the bins and bags to discard them and collect them at a suitable time for you.
We also provide Dental Amalgam Waste White Clinical Waste Bins that are suitable for teeth with fillings, unwanted amalgam and capsules including residues.
Very quick
Caroline
Dog Groomers
Very quick to get bins set up for my dog grooming business, Paddy advised the best size bin and was a quick turnaround!
Other waste services 
available in Bradford
One call we take it all 0333 444 0118
All waste types
Cardboard waste

Sofa disposal Bradford

Bulky waste Bradford

Clinical waste Bradford

Dry mixed recycling waste Bradford

Food waste Bradford

Fridge freezer removal Bradford

Garden waste Bradford

General waste Bradford

Glass waste Bradford

Bradford bin collection

Bradford waste management

Man and van Bradford

Mattress collection Bradford

Office clearance Bradford

Rubbish removal Bradford

WEEE waste Bradford
Get a quick quote
Get a quick FREE quote for your waste
Quick quote within 1 hr
All types of waste
Claim your free bins
Nationwide coverage