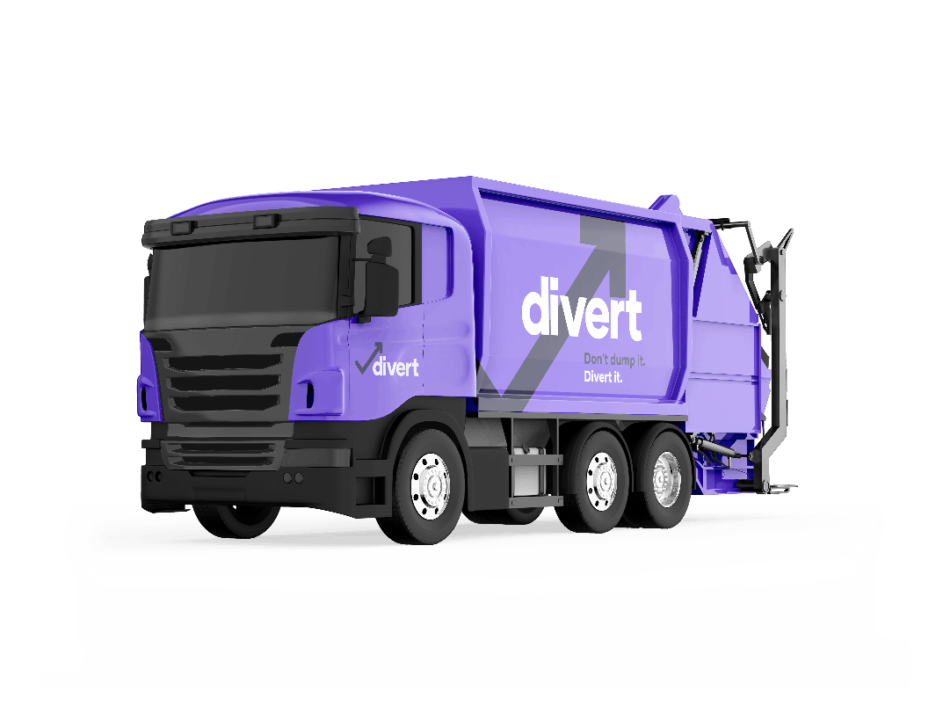 Any items with a plug, battery, or cable can't be disposed of in your Harrogate household waste and recycling bins. Waste Electrical and Electronic Equipment (WEEE) can be hazardous and contaminate other rubbish and pollute the local ground, water, and air if they end up in landfill. Responsible disposal of electronic waste in Harrogate is essential.
At Divert, we provide electrical waste collection in Harrogate for many items – whether you've got big broken appliances or lots of smaller devices you no longer need. All electronic waste in Harrogate we remove is diverted away from landfill for safe disposal.
Electrical Waste Collection in Harrogate

Get a quick quote
Get a quick FREE quote for your waste
Quote within 1 hour
All types of electrical waste
Claim your free bins
Collections across Harrogate
Harrogate electrical waste
We can collect a wide range of electrical waste anywhere in Harrogate, which includes items such as:
Computers, laptops, and tablets

Games consoles

Stereos and speakers

Printers and photocopiers

Toasters and kettles
Get a free quote for electrical waste collection in Harrogate today – call 0333 444 0118 or contact us online.
How electrical waste collection in Harrogate works
Provide a few details about the type and number of electrical items you need collecting in Harrogate, where from, and when for a free quote. If you're happy with the fixed price we can book electrical waste collection in Harrogate at a time and date that suits your schedule.
One of our purple vans and a couple of our professional team will come to your property on the day. They move, carry, and load everything into the van – whether it's a few bags of old phones or a broken dishwasher – to save you the stress. Then it's driven to a waste transfer station in North Yorkshire.
Here the electricals are checked and sorted. Anything still in working condition may be donated to a local charity or cause in Harrogate. Everything else is sent for recycling or responsible disposal, which depends on its condition and material. Electronics sent for recycling first have their hazardous elements removed.
Any precious metals like gold and silver are extracted and used in the creation of new electronics. The other materials, such as plastic casing, metal wiring, and glass parts, are all removed, separated, and recycled alongside their relevant waste streams. This ensures as much as possible is reused and diverted away from landfill.
Who needs electrical recycling in Harrogate?
Anyone with an old electrical appliance, device, or another item should send it for recycling in Harrogate to prevent it from ending up in landfill. The 70,000 households across Harrogate all have TVs, computers, microwaves, washing machines, and many other electricals that can be recycled when they reach the end of their life.
Electronics play an integral part in all the 13,000 businesses in Harrogate too. Electrical waste collection and recycling helps companies get rid of broken printers, old photocopiers, laptops, and other WEEE responsibly and easily. Recycling electricals saves money on landfill tax and upholds corporate social responsibility for Harrogate businesses.
We can provide electrical recycling in Harrogate for:
Households

Removal of white goods, TVs, and domestic electronics

Offices

Broken computers, old printers, and IT equipment

Restaurants

Electrical cookers, microwaves, and dishwashers

Hotels

Dispose of old TVs, kettles, and irons from guest rooms
Get a free quote
Local recycling centres in Harrogate
You can take most types of electrical waste from your home in Harrogate to the two main household waste recycling centres (HWRCs) – Harrogate HWRC and West Harrogate HWRC. Here you can dispose of domestic WEEE for free, including cookers, dishwashers, kettles, toasters, TVs, vacuum cleaners, and more.
Commercial WEEE can only be disposed of at West Harrogate HWRC. Charges apply based on the specific electrical items and you must be a licensed waste carrier. You also need to register any commercial vehicle to visit the site (such as a van, pickup, or flatbed).
North Yorkshire Council also offer a bulky waste collection service that can remove electrical items from homes in Harrogate. This includes TVs, computers, electric lawnmowers, fridges and freezers, electric radiators, and more. However, they're limited to a maximum of two items per collection at a cost of £50. They also can't remove electricals from inside your home.
Harrogate HWRC opening hours
Both Harrogate and West Harrogate HWRCs are open six days a week (closed on Wednesdays). Also shut on Christmas Day, Boxing Day, and New Year's Day.
April to September – 8.30am to 5pm
October to March – 8.30am to 4pm
Harrogate HWRC

Harrogate HWRC

Wetherby Road

Harrogate

North Yorkshire

HG3 1DE

Telephone – 01609 780 780

West Harrogate HWRC

West Harrogate HWRC

Penny Pot Lane

Harrogate

North Yorkshire

HG3 2SN

Telephone – 01609 780 780
Donate old electronics in Harrogate
Consider donating any electronic devices or items that still work to a local Harrogate charity or organisation. This saves on the energy required for recycling or disposal and helps a good cause, for a sustainable way to get rid of any electricals. Most places only accept working electronics.
Some charities in Harrogate provide free collection services for any big and bulky electrical appliances (such as fridges, washing machines, and printers). Places where you can donate old electronics in Harrogate include:
Essential Needs

– offers free collection of electrical appliances that are clean and in good condition.

Freecycle

– advertise any old electronic items for other Harrogate residents to have for free. Include collection as required for extra ease to get rid of big items. 

Saint Michael's Hospice

– donate all sorts of electricals in working order for resale in 11 shops across the Harrogate district. 

British Heart Foundation

– provides a free collection service for many types of electrical items in working order, which are resold in their stores in Harrogate and Ripon.

British Red Cross

– some electrical donations are accepted at the central Harrogate shop. Check beforehand that your old items are of use to them.
Why use Divert for electrical waste collection in Harrogate?
Easily get rid of any electrical items that are broken, damaged, or no longer needed in Harrogate with Divert. Our professional team will lift and shift any big electrical appliances to save you the effort, as well as any smaller devices. They're licensed waste carriers who ensure all WEE is disposed of responsibly.
Diverting electronic waste away from landfill helps protect the local Harrogate environment and saves businesses money on landfill tax. We also provide a tailored service to remove the types and amount of electronic waste from your property at a time and date that suits you. Get a free quote with fixed prices and labour costs included.
We're based in North Yorkshire and have great connections to waste sites across the county. Our drivers and customer service team know the spa town and wider district well, which ensures we deliver a truly local WEEE collection service in Harrogate. Enjoy fast, flexible, and affordable Harrogate WEEE collections.
Any type of electronic waste collected in Harrogate

Reliable Harrogate WEEE removals

Free no obligation quote for WEEE collection

Fixed prices with no hidden fees

Electronic waste recycled and diverted away from landfill
Fixed prices

Landfill diversion

Reliable collections

WEEE recycling

Labour included
Arrange WEEE collection in Harrogate
Get a free quote for WEEE collection in Harrogate today – call 0333 444 0118 or contact us online. Provide a few details about the type and amount of electricals you need collecting, where from, and when. Speak to one of our friendly and expert team if you need a hand with any questions or advice for the best solution.
Get a free quote
Harrogate electronic waste FAQs

Where can I book electronic waste collection in Harrogate?

Electronic waste collection is available anywhere in Harrogate and the surrounding towns and villages. We can collect your WEEE from anywhere with an HG postcode. This includes homes in High Harrogate, Starbeck, Pannal and nearby towns and villages including Pateley Bridge, Follifoot, and Ripon. Book electronic waste collection in Harrogate from:

Harrogate town centre, Jennyfields, Duchy, New Park, and High Harrogate (HG1)

Pannal Ash, Hornbeam Park, Rossett, Oatlands, and Woodlands (HG2)

Pannal, Burn Bridge, Pateley Bridge, Glasshouses, Ripley, Killinghall, Kirkby Overblow, Spofforth, Beckwithshaw, and Follifoot (HG3)

Ripon, Masham, Wath, Leighton, and Eavestone (HG4)

Knaresborough, Staveley, Allerton, Plompton, and Flaxby (HG5)

Where can I recycle batteries in Harrogate?

North Yorkshire County Council installed pink battery recycling bins across Harrogate and the wider district. They're found in supermarkets, council car parks, and other retailers across the town. Use them to dispose of domestic batteries. You can also take many types of old batteries to Harrogate and West Harrogate HWRCs and recycle batteries from your home for free.

Businesses must arrange collection of any batteries by licensed waste carriers, as they're a type of commercial waste. You can take them to West Harrogate HWRC, but you need to be a licensed waste carrier and charges apply to recycle batteries at the site.

How do I dispose of an old TV in Harrogate?

There are a few ways you can dispose of an old TV in Harrogate from your home:

Donate it to a local charity shop in Harrogate if it's still in working order.

Arrange electrical waste collection with Divert to ensure it's kept out of landfill.

Use North Yorkshire Council's bulky waste collection service.

List it online on Freecycle or Freegle for other Harrogate residents.

Take it to Harrogate or West Harrogate HWRC and dispose of it for free.
Other waste services 
available in Harrogate
One call we take it all 0333 444 0118
All waste types
Cardboard waste Harrogate

Sofa disposal Harrogate

Furniture disposal Harrogate

Bulky waste Harrogate

Dry mixed recycling waste Harrogate

Food waste Harrogate

Fridge freezer removal Harrogate

Garden waste Harrogate

General waste Harrogate

Glass waste Harrogate

Harrogate bin collection

Harrogate waste management

Man and van Harrogate

Mattress collection Harrogate

Office clearance Harrogate

Rubbish removal Harrogate

WEEE waste Harrogate