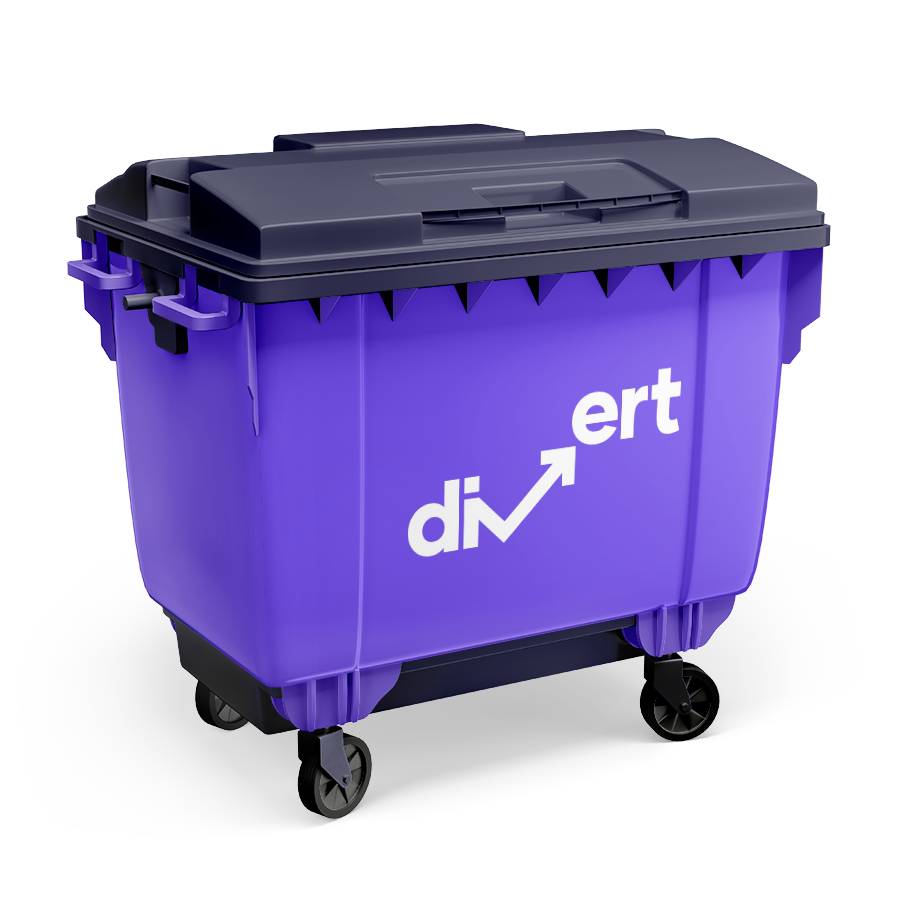 If you need a clinical waste disposal service in Sheffield, Divert has the ideal solution for your business. Whether you have a care home, tattoo parlour, hospital or beauty salon, dealing with clinical waste can be simple and hassle-free with our innovative solutions. There are a number of items which need to be disposed of safely and separately, from needles and PPE to staples and we can sort, collect and responsibly dispose of your clinical waste in Sheffield.
Keeping your businesses safe, secure and compliant is so important and dealing with clinical waste in Sheffield should be a top priority. With a population of more than half a million people and world-class hospitals, our flexible clinical waste solutions are available throughout the Sheffield region. We know how important it is to find a cost-effective and convenient way to dispose of clinical waste, so we work with care homes, hospitals and cleaning companies to create bespoke solutions.
Get in touch
Contact us today for a free quote for our efficient clinical waste collection services in Sheffield. We can create a bespoke waste management solution for your business in Sheffield, with different collection times, free bins and strict safety protocols to keep everyone safe.
Clinical waste disposal Sheffield

Quick Quote
Get a quick FREE quote for your waste
Quick quote within 1 hr
All types of waste
Claim your free bins
Nationwide coverage
Clinical waste collection in Sheffield
At Divert, we have a simple waste collection process, creating bespoke collection schedules to suit your business. We can come as often or as rarely as you'd like and we provide free bins, bags and advice about how to best handle clinical waste. Safety is our number one priority so all of our protocols for dealing with clinical waste are fully compliant with UK health and safety regulations.
We also make sure we supply you with the right size, type and coloured bin so you can make sure all clinical waste in Sheffield is disposed of correctly. We have a range of flexible options and we can find a collection time that works with your business schedule. We make sure you have the time to focus on the important business of running your company, whilst knowing your clinical waste is managed and disposed of safely.
Get a quote
Divert can save your business time, money and effort and all of our clinical waste disposal services are affordable and convenient. We can provide you with a bespoke waste management solution and our friendly team will make sure everything is fully compliant and safe. Contact us today today to get a quote for our clinical waste collection in Sheffield.
Clinical waste bags in Sheffield
We provide free orange clinical waste bags for our customers in Sheffield which comply with all relevant safety rules. If your business has infectious waste to get rid of it must be stored in an orange clinical waste bag, separately from general waste. These bags are designed not to rip or tear and they can be collected on a daily, weekly or ad hoc collection basis.
No Hidden charges
With divert you wont find silly things added to your invoice
Sharps bins in Sheffield
We also provide safe and reliable sharps bins in Sheffield, ideal for hospital settings and care facilities. Our brightly coloured sharps bins mean staff can quickly and efficiently dispose of any sharp items straightaway to reduce any risk of injury. We have yellow-lidded sharps bins designed for medical facilities.
Dental waste in Sheffield
Dentist surgeries in Sheffield rely on an efficient, safe and professional waste handling process to ensure their patients and staff are protected. We provide free bins for dental waste in Sheffield, which have been specifically designed for dental amalgam waste which could potentially contain mercury. We can drop off and collect our dental waste bins for dentists across the Sheffield region at a time that suits your business.
Save £££££
No Mess, No Stress, Pay Less
PPE waste in Sheffield
Due to the recent pandemic, waste handling and management is now a priority for businesses of all types. Disposing of PPE is highly regulated and it is important that any aprons, masks or gloves are properly sealed and responsibly destroyed. We provide a complete PPE waste collection service, with the right bins and waste bags.
Orange-lidded sharps bins in Sheffield
Our orange-lidded sharps bins are designed for quick and easy disposal of sharp objects in non-clinical settings. Protect your team from any potential hazards and make sure waste is responsibly dealt with our sharps bins collection service. If you have a non-pharmaceutical shop with items like staples, knives and needles in Sheffield, our orange-lidded shop bins are ideal.
Very quick
Caroline
Dog Groomers
Very quick to get bins set up for my dog grooming business, Paddy advised the best size bin and was a quick turnaround!
Get a quick quote
Get a quick FREE quote for your waste
Quick quote within 1 hr
All types of waste
Claim your free bins
Nationwide coverage