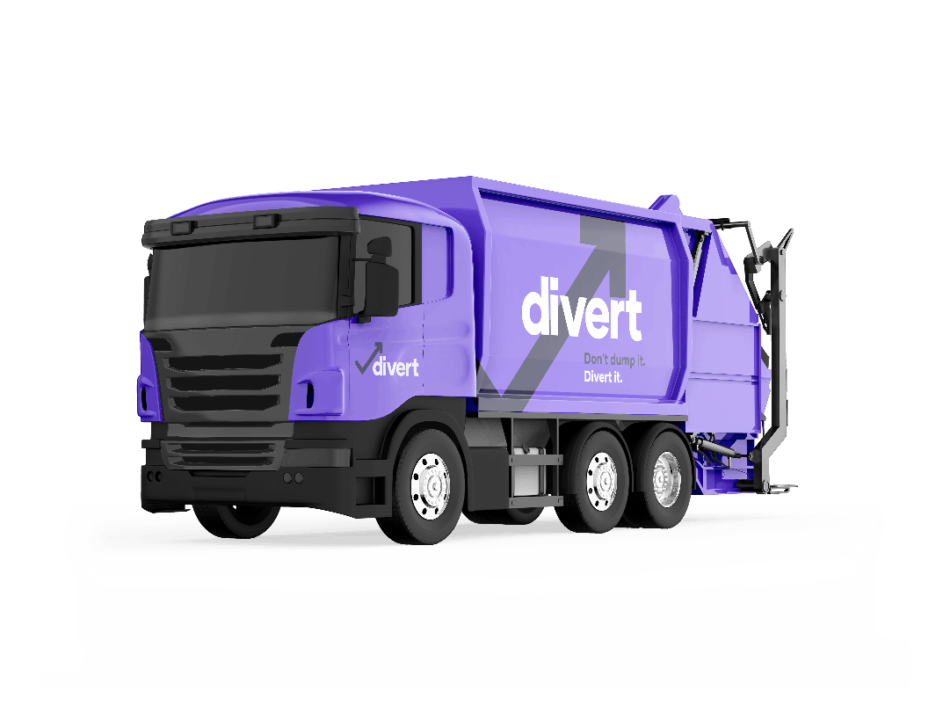 Retail waste is produced in high volumes every day by supermarkets, clothing stores, garden centres, and all sorts of shops. Everything from excess stock to packaging, and rubbish left behind by customers requires effective and economical management. Retailers need a plan in place to remove and dispose of all waste responsibly.
At Divert we provide retail waste collection for shops of all types and sizes, from a local off-licence to supermarkets and boutique stores. Our years of industry experience can help you get to grips with your retail waste management, assisting with reducing and better managing your waste.
Get a free quote for retail waste collection today – call 01904 295 985 or contact us online.
Retail
Waste Collection
Get a quick quote
Get a quick FREE quote for your retail waste
Quote within 1 hour
All types of retail waste
Claim your free bins
Yorkshire collections
What is retail waste?
Retail waste is any type of rubbish produced by a shop, supermarket, store, or other retail outlet. Waste in retail could be created by stock or the actions of customers, employees, and daily operations. Every retailer produces different types and amounts of waste depending upon the products they sell.
The most common types of waste in retail are:
Packaging waste – the most common type of retail sector waste is packing waste. Just about every product we buy is packaged, from food to electrical goods. Retailers receive deliveries of goods on wooden pallets, often wrapped up. Most packaging waste produced in retail venues is made from plastic or cardboard.
Food waste – supermarkets especially create large volumes of food waste. This can be due to poor storage, lack of sales, and over-stocking – if products aren't sold before their expiry date. Proper disposal of such food waste is essential.
Glass waste – food and drink products such as sauces, dressings, and milk are stored in glass bottles and jars. When expired or damaged these products must also be disposed of responsibly. Glass is fragile, so the chances of broken products like vases are also high for retailers.
Cardboard waste – big and small retailers produce lots of carboard waste as it's used to package all sorts of products. This ranges from delivery boxes of items to being used as storage on shelves.
Paper waste – retailers generate high volumes of paper waste, namely from receipts, leaflets, and some types of packaging. In recent years there has been a push towards retailers going paperless with some stores offering digital receipts.
Plastic waste – most plastic waste produced by retailers comes from packaging, such as wraps and food containers. However, retailers also produce large volumes of plastic waste in the form of carrier bags. While there has been a drop, UK supermarkets still sold 564 million plastic bags in 2020 according to the government.
How retail waste collection works
Start with a free no obligation quote for retail waste collection tailored to your needs. Simply let us know what type, sizes, and number of bins you need, how frequently you want them collected, and where your shop is located. Our expert team can help if you want some advice.
If you're happy with the price we'll deliver free bins to your retail outlet – you just pay for collection. Fill each bin with the relevant waste type and within its weight limits, then move to the agreed collection point ahead of removal. One of our purple trucks will come and collect your retail waste.
Licensed waste carriers will remove your bins and replace them with new ones if you've booked regular collections. They'll transport your bins to a nearby waste transfer station. Here the waste will be checked and sorted, then sent to a relevant waste management facility for responsible disposal.
The exact disposal method for retail waste depends on the type of waste, but we divert all waste away from landfill. Glass, paper, and plastic are all recyclable and can be turned into new recycled products of the same material. Food waste is normally sent for anaerobic digestion, where it's used to create energy – rather than rotting in landfill.
Retail waste bins
Retailers have a responsibility to store waste effectively and away from the general public in an area no unauthorised personnel can access. Most waste produced in shops is non-hazardous, so its storage is relatively straightforward. At Divert, we can provide you with a variety of free bins and containers to store retail waste.
Wheelie bins are available in different colours so they can be colour-coordinated to ensure you separate recyclables from food and general waste. Some retail waste bins are also lockable for extra security and to minimise the chance of cross-contamination. The range of retail waste bins we can provide includes:
View all bins
240 litre wheelie bins

Use a 240L bin for just food or glass waste. It can also be used for general waste or recycling and holds two to three bags of waste.

360 litre wheelie bins

The largest two-wheel bin can store four or five sacks of waste, including paper, cardboard recycling, or general waste.

660 litre wheelie bins

A big four-wheel bin that's lockable and has space for up to 10 full bags of waste (including recyclables and general waste).

1100 litre wheelie bins

This is the biggest wheelie for between 15 and 18 waste bags. It's lockable and can be used for general waste or ay dry mixed recycling.
How to reduce waste in retail
Reducing retail sector waste cuts down on the energy, time, and money needed to transport and dispose of such rubbish – even when recycling. Reducing and reusing should be the first port of call for retailers before recycling retail waste. As a retail business owner, there are various steps you can take to reduce waste in retail:
Monitor your stock regularly – keep on top of your inventory, rotate stock to avoid items expiring, and ensure you don't purchase products that aren't selling.
Study changes in consumer behaviour – get a better handle on your stock by adjusting inventory levels based on customer behaviour. For example, the products bought in excess in summer will likely dip in popularity during winter.
Source sustainable packaging – try to buy products from suppliers that use recyclable, biodegradable, or just less packaging. For example, fruit and veg can be bought without any packaging, as it's washed before use.
Turn down single-use plastics – such as disposable plastic cutlery.
Use recycling bins – provide employees with access to recycling bins and containers in convenient places around your store to encourage recycling.
Go paperless – where possible switch to digital and paperless solutions, like emailing customers their receipts rather than handing them a paper copy.
Donate products past their sell-by dates – offer food and other products beyond their sell-by dates to local charities or food banks. However, you'll have to dispose of anything beyond its use-by date.
14 day price match guarantee
Partner with peace of mind
Retail waste statistics
A few important retail waste statistics that highlight the amount of wastage the sector creates are:
Retailers throw away the equivalent of 190 million meals each year – according to a recent report from The Independent.
Each year, we produce around 2 million tonnes of packaging waste in the UK.
The main supermarkets in the UK (Asda, Marks and Spencer, Morrisons, Sainsbury's, The Co-operative Group, Tesco, and Waitrose) sold 294 million single-use plastic carrier bags in England between 2020 to 2021 – according to government figures.
From 2021 to 2022 retailers reported a 27% reduction in single-use carrier bags with around 197 million sold in the year.
The retail sector wastes 277,000 tonnes of food each year – but retail food waste only accounts for 2.9% of all UK food waste.
Free duty of care
We pride ourselves on being open and transparent.
Why use Divert for retail waste collection?
At Divert, we're always on hand to help little and large retailers manage all types of waste responsibly, legally, and in an eco-friendly manner. We can provide free bins to separate and store your waste securely before arranging collection on a schedule that suits you. Flexible removals offer a cost-effective and efficient solution.
Get a free no-obligation quote tailored to your specific retail waste management needs. We recycle and reuse retail waste where possible, diverting all retail waste away from landfill. Our licensed waste carriers remove and transport your bins and you receive a free duty of care certificate for added peace of mind.
Choose to work with Divert for your retail waste management and get:
Expert advice from our dedicated team of waste professionals. This enables you to form an effective waste management plan for your shop.
Access to a bespoke waste collection schedule designed with your business in mind. Retail waste collection is possible on a daily, weekly, or fortnightly basis.
Reduce your waste disposal costs with fixed-price collection services and lower landfill tax as we recycle as much as possible. We can also help you reduce how much retail waste you produce.
Peace of mind, as our zero-landfill policy means your waste is taken to the appropriate recycling or disposal facilities.
Free bins

Landfill diversion

Fixed prices

Reliable collections

Waste recycling
Book retail waste collection
Call 01904 295 985 or contact us online today for a free quote for retail waste collection. All we need to know is the types, sizes, and number of bins you need, where you want them delivered to, and how often you need them collected. Speak to one of our expert team if you've got any questions for a fast solution.
Where can you collect retail waste?

Retail waste collection is available across the UK, but we mainly cover Yorkshire and the surrounding region. Apply for a free quote and we'll let you know whether we can collect retail waste from your store. Some of the primary cities and towns where we collect retail waste include:

What are examples of hazardous retail waste?

Some retail industry waste can be hazardous depending on the types of products stocked and sold. Cleaning materials are also examples of hazardous waste in the retail sector. If you use a third-party cleaning company then they may be responsible for its disposal. Common examples of hazardous retail waste can include:

Batteries (expired, unsold, or returned)
Electrical items (unsold stock and damaged items)
Cosmetics
Aerosol cans (expired, damaged, and unsold)
Pesticides (often sold in garden centres)
Cleaning products (such as bleach)

What can shops do to reduce waste?

To reduce waste shops can take action and:

Use data and analytics to assess waste patterns, such as identifying slow-selling stock.
Train staff on best-practice recycling and waste reduction policies.
Provide recycling bins to help employees and customers separate waste.
Donate excess products to local charities.
Switch to paper or recyclable bags in place of plastic carrier bags.
Turn into a paperless store by providing email receipts rather than physical ones.