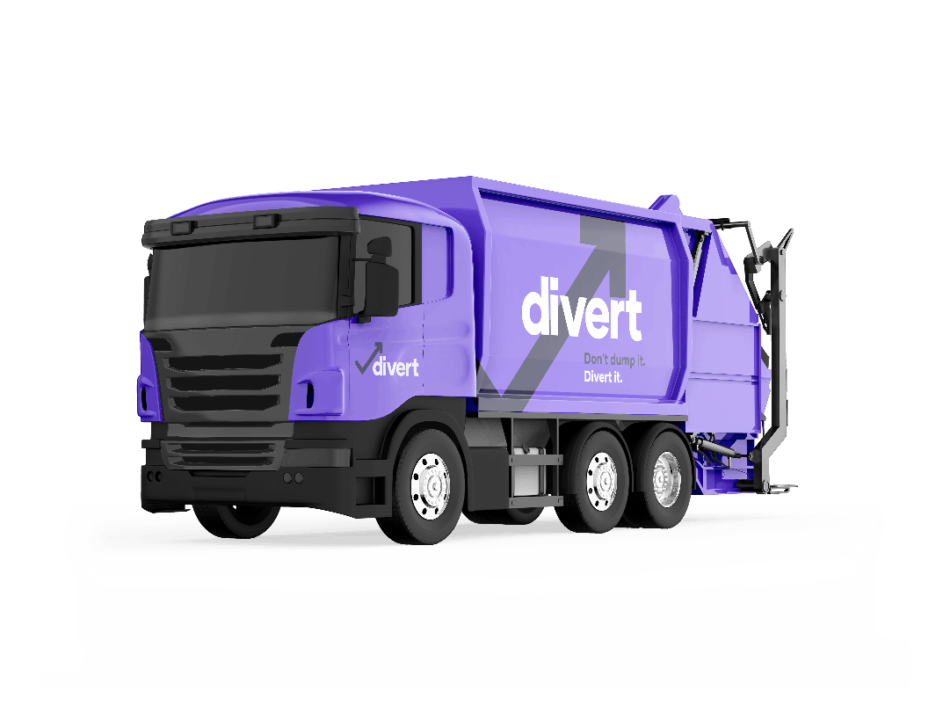 Every business and home in the UK produces some amount of general waste. No matter how good your recycling efforts are, certain items just can't be recycled or reused so must be thrown away with your general waste. While households use domestic bins to dispose of general waste, businesses must arrange commercial waste collections.
At Divert we provide free bins to store general waste safely on your premises – you only pay for their collection. We can provide as many general waste bins as you need in various sizes with regular removals. And where possible we aim to divert your general waste away from landfill, sending it for incineration and to create fuel.
General Waste Disposal

Get a quick quote
Get a quick FREE quote for your general waste
Quote within 1 hour
All types of waste
Claim your free bins
Yorkshire collections
What is general waste?
General waste refers to by-products from both businesses and homes that you can't easily recycle. They're often stored together before collection and disposal. Commercial general waste bins function in the same way as the black bin outside your home, though you shouldn't use them for food waste.
Common examples of general waste include:
Certain forms of plastic (non-recyclable wrapping and packaging)
Metals (pots and pans)
Glassware and ceramics (crockery, Pyrex, and mugs)
Get a free quote for general waste collection today with no obligation. Call 0333 444 0118 or contact us online.
How general waste collection works 
Commercial general waste collection is straightforward. Start by getting a free quote based on your location, the number and size of bins you need, and how often you want them collected. If we can meet your needs and you're happy with the quote, we'll book it in.
The general waste bins will be delivered for free to your business. Just fill them up with bags of general waste and within the weight limits of each bin, then place them at the agreed collection point. One of our trucks driven by a licensed waste carrier will come and remove your bins at the agreed time and date.
If you want regular general waste collection (daily, weekly, or fortnightly), they may replace your bins at the same time. They'll then transport your general waste to a nearby waste management facility. How your general waste is disposed of will depend on the waste management centre.
Where possible we try to take general waste to facilities where it will be incinerated and turned into refuse-derived fuel (RDF). This converts your general waste into energy for use as a fossil fuel alternative in power plants. In other cases, it may simply be incinerated to avoid your general waste ending up in landfill.
General waste bins
Storing general waste is relatively straightforward as the products aren't hazardous and shouldn't present a threat to those who come into contact with them. However, you should ensure commercial general waste is stored safely and securely, per your company's waste management plan. Using wheelie bins is a safe and easy option.
At Divert, we have a wide range of general waste bins available. These include:
View all bins
240 litre wheelie bins

The same as your general waste bin at home, this holds two to three bags of waste.

360 litre wheelie bins

A slightly bigger two-wheel bin for four to five sacks of waste.

660 litre wheelie bins

This four-wheel bin is easy to move and can store up to 10 bags of waste.

1100 litre wheelie bins

The largest general waste bin with four wheels holds 15 to 18 full waste bags.
Who needs general waste
collections?
We produce general waste in all our homes, but also within businesses working across every industry. From snack wrappers chucked away in offices by hungry commuters to the huge amounts of packaging waste shops create, every company needs to arrange commercial general waste collection. As an example, general waste is produced in the following industries:
Food service

Cafes, restaurants, bars, and takeaways produce large volumes of general waste every day. For example, the ingredients purchased from wholesalers and supermarkets often come in some form of plastic packaging that may not be recyclable. Takeaway containers are a type of polystyrene packaging that's also non-recyclable and classes as general waste.

Factories

Factories are another key contributor to the amount of general waste we produce within the UK. This is because many of their base materials produce general waste as a by-product. For example, any surplus plastics, metals, or glass used in the production process but not for the final product must be carefully disposed of.

Retailers

Shops and retailers, predominately within the food service industry, also produce large volumes of general waste. This is mostly plastic packaging. According to a recent EIA (Environmental Investigation Agency) and Greenpeace UK report, supermarkets produce 12 billion plastic packaging bags for products such as fruit and veg each year.

Construction

The construction industry also produces large volumes of general waste in its daily operations. While many believe that all waste associated with construction is hazardous, certain products such as wood, bricks, masonry, and even wallpaper can be disposed of with general waste.
General waste facts 
Recent studies by the UK government show that 44.4% of household waste in the UK is recycled, which suggests around 55.6% of domestic waste is general waste. 6.1 million tonnes of biodegradable municipal waste (BMW) from households are sent to landfill in the UK.
It's also estimated that the UK produces around 43.9 million tonnes of commercial waste each year, the majority of which could fall under the umbrella of general waste. From this statistic, it's believed that less than 50% of commercial waste is recycled, meaning more than 20 million tonnes of commercial general waste is produced in the UK annually.
Despite common misconceptions, general waste does not have to end up at landfill sites. For example, some products can be taken to a specialist recycling centre. Alternatively, general waste can be taken to an energy recovery facility. Businesses are legally obligated to store and dispose of their general waste safely and securely. Failure to abide by these regulations could result in heavy fines or even a prison sentence.
How to reduce
general waste
General waste is produced in large volumes across the UK every day. As a result, it's the responsibility of business owners to put practical solutions in place to reduce the amount of general waste created. A few ways for businesses to reduce the amount of general waste generated could include:
Reduce your general waste today
Turning down single-use plastics or any products of that nature. Instead, companies should focus on sourcing sustainable materials for their daily operations.
Reusing products where possible, as opposed to disposing of them outright.
Encouraging the use of reusable cups at the water fountain, for example.
Ensuring all waste is segregated correctly and that all items placed in general waste bins belong there and not in a recycling bin.
Buying items in bulk to limit the amount of non-recyclable packaging used.
Putting together an effective waste management plan that allows business owners to minimise their impact on the environment through safe and secure waste disposal.
Why use Divert for 
general waste disposal?
At Divert, we're passionate about providing our customers with the skills, knowledge, and tools they need to manage all waste produced at their facility – including general waste. We divert as much general waste away from landfill as possible to benefit the environment and your budget, by reducing how much landfill tax you pay.
Our general waste disposal solutions:
Help you put together an effective waste management plan that places a particular emphasis on sustainability and recycling.
Provide you with free general waste bins to store waste at your facility safely and securely before collection. Bins are available in various sizes to suit your needs.
Ensure all your general waste is disposed of responsibly and legally, away from overcrowded landfill sites.
Offer a free quote based on the size and number of general waste bins you need and how often they're collected.
Arrange for your waste to be collected regularly. We offer daily, weekly, and fortnightly collections – depending on how much general waste you produce. Our collection schedules are flexible, so we can alter them as your business grows and develops.
Free bins

Landfill diversion

Flexible collections

Fixed prices

Reliable collections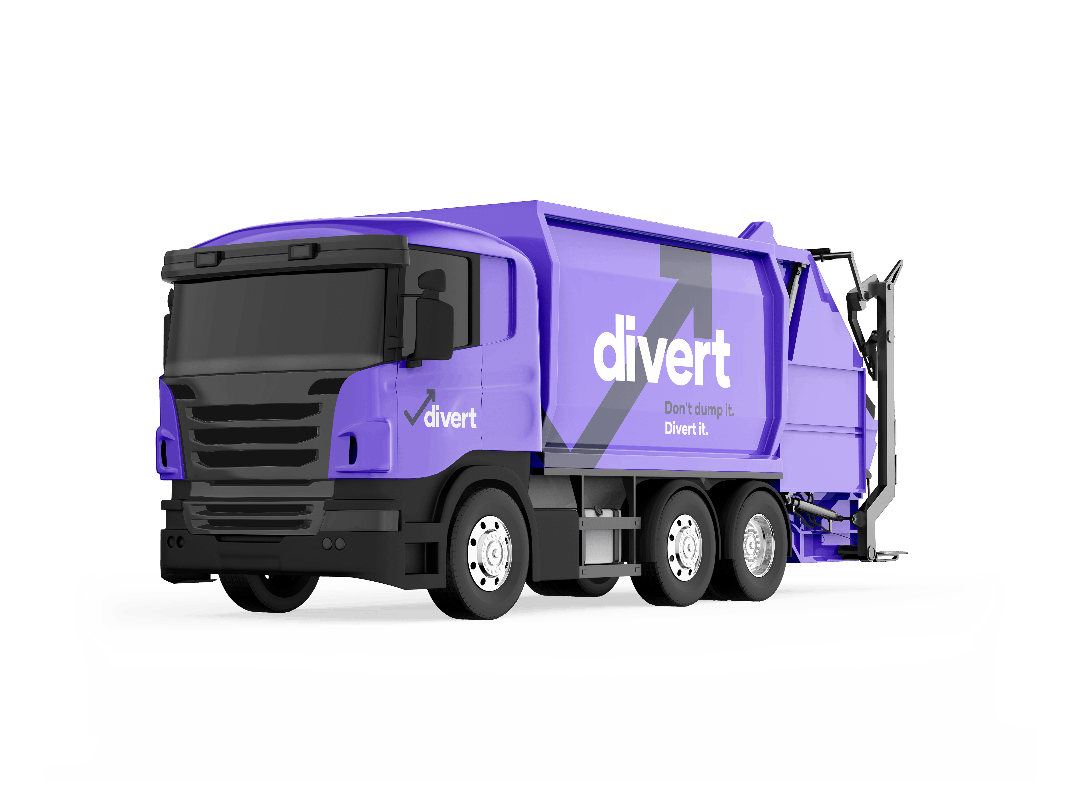 Book general waste collection
Get a free quote for commercial general waste collection today – call 0333 444 0118 or contact us online. Simply let us know where you're based, how many bins and what sizes you need, and how frequently you want them removed. If you need any extra help or advice one of our friendly team can answer any questions.
Get a quote for your general waste
Get a quick FREE quote for your waste
Quick quote within 1 hr
All types of waste
Claim your free bins
Nationwide coverage
Where can you collect general waste?

We can collect general waste from businesses of many sizes working in any industry across the UK. Get in touch for a free quote and we'll advise on whether we can collect general waste from your organisation. Some of the main areas where we collect commercial general waste are:

What are examples of general waste?

General waste covers a wide range of old, used, and broken items and products that can't be recycled. Some common general waste examples include:

Polystyrene and polythene products (such as takeaway containers and packaging)
Used tissues, napkins, and wipes
Cat litter and some pet bedding
Broken crockery and ceramics
Fast food containers that are heavily soiled
Cotton wool and cotton buds
Vacuum cleaner waste
Most crisp packets and sweet wrappers (check the packaging if it's recyclable)

What can't you put in general waste?

Just because you can't recycle it doesn't automatically mean the waste you have is general waste. There are many things you can't put in a general waste bin, such as:

Hazardous and toxic waste (like batteries, paint, and fluorescent tubes)
Food waste (except small scraps)
Garden waste (including bricks and rubble)
Textiles