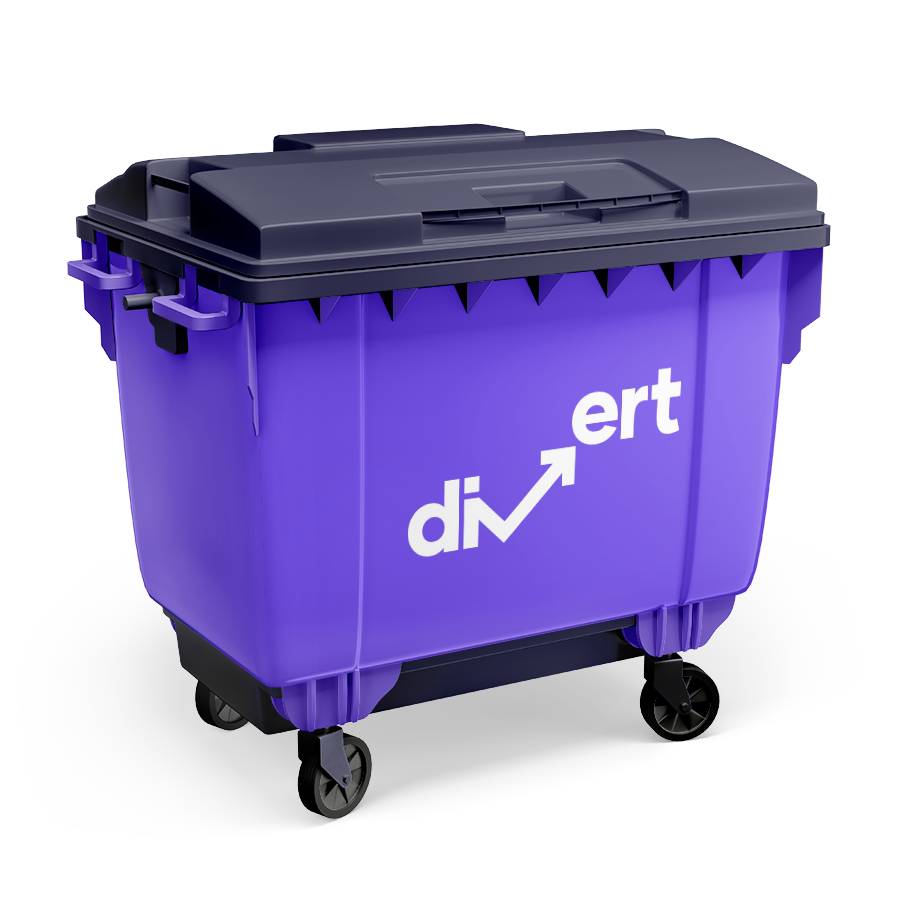 At Divert we are experts in clinical waste disposal. We understand that you need an efficient and reliable solution for your business in Birmingham. We guarantee to provide this to all our customers.
As the second most populated city in the UK and the only city (excluding London) with a population of more than one million people, there are thousands of businesses with clinical waste disposal needs. With 46 NHS organisations, including 19 hospital trusts, 6 mental health trusts and 17 primary care trusts supporting the population of Birmingham. Along with hundreds of dental practices, GP surgeries, care homes and vets, there are many businesses in Birmingham that need clinical waste disposal.
Clinical waste disposal
Birmingham
Quick Quote
Get a quick FREE quote for your waste
Quick quote within 1 hr
All types of waste
Claim your free bins
Nationwide coverage
Clinical waste
Birmingham
In order to manage your clinical waste disposal process, we will supply you with the correctly sized and coloured bins and containers to store your waste until we collect it.
Divert are also able to support you with our expert knowledge and advice to ensure your clinical waste in Birmingham is separated and disposed of correctly. This is vitally important as any clinical waste that your business creates may cause infection or could prove hazardous.
Clinical waste collection in Birmingham
Flexible Collections
At Divert we will tailor-make a waste collection schedule to fit your business. We understand that every business in Birmingham is unique so we work with you and what your business needs. As our clinical waste collection process is professional and efficient you can focus on running your business whilst we focus on sorting out your clinical waste.
Save time, effort and money by working with Divert for your clinical waste collection.
No Hidden charges
With divert you wont find silly things added to your invoice
Anatomical clinical waste Birmingham
This type of waste is any human or animal tissue, organ, bone or blood. This also includes products or items that are soaked in bodily fluids or blood, such as swabs and dressing.
Anatomical clinical waste must be stored in a red-lidded sharps bin or red clinical waste bags and will be sent for incineration.
Save £££££
No Mess, No Stress, Pay Less
Cytotoxic and Cytostatic waste
Birmingham
Any medicinal products that are cytotoxic or cytostatic or any items that have come into contact with these types of drugs are classified as cytotoxic and cytostatic waste. Products containing these substances must be disposed of correctly as they are designed to either inhibit cell growth or kill cells.
Examples of this type of waste include:
Contaminated sharps, such as needles or syringes
Contaminated bandages, dressings and patches
Contaminated disposable items, such as gloves and wipes
Blister packs and medicinal vials that have contained cytotoxic or cytostatic products
Cytotoxic or cytostatic medication, which includes hormonal medication, immunosuppressants, some antiviral products and antibiotics
Very quick
Caroline
Dog Groomers
Very quick to get bins set up for my dog grooming business, Paddy advised the best size bin and was a quick turnaround!
Get a quick quote
Get a quick FREE quote for your waste
Quick quote within 1 hr
All types of waste
Claim your free bins
Nationwide coverage