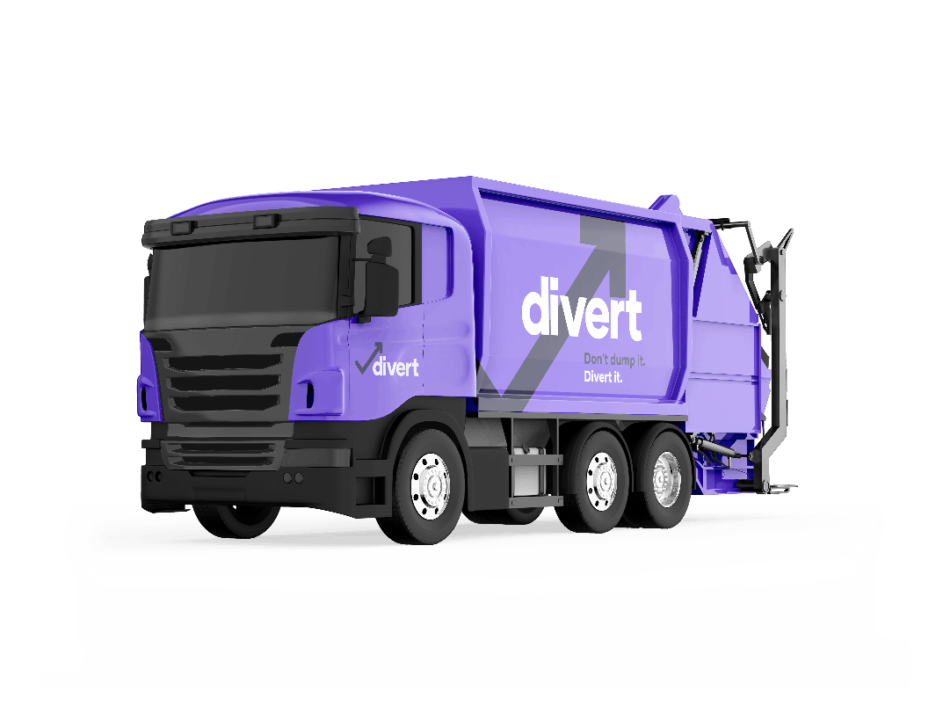 Face it: at several points during adulthood, you'll have to get rid of an old mattress. It's one of the many tasks that really hammers home the mundanity of getting older – once you reach legal age, you think you'll be able to do whatever the hell you want, but instead, you end up spending most of your time doing things you never knew you had to.
Even in your 20s, you realise how important a good mattress is for your day-to-day happiness. Sleep is a delight, even if it's to escape from responsibility for a few hours, and you might as well spend a third of your life feeling comfortable. To do that, you need to invest in a good bed – meaning you need to dispose of your old mattress when it stops giving you the support you deserve.
Mattress disposal

Quick quote
Get a quick FREE quote for your waste
Quick quote within 1 hr
All types of waste
Claim your free bins
Nationwide coverage
However, it's not the simplest task. It won't fit in your bin; your local council probably won't collect it; leaving it in a field will land you with a fine; and, like underpants or toothbrushes, there isn't a particularly big second-hand mattress market, unless you find someone who's a bit weird.
Still, there are ways to safely and securely dispose of your old mattress – and our team at Divert, who are no strangers to mattress collection, are here to explain what your options are when it comes to getting rid of the bulkiest item in your bedroom.
Can I recycle my old mattress?
As much as it'd be a dream to recycle your own mattress, the truth is that it really isn't easy. It's a labour intensive job, and while more capable facilities are popping up around the UK, chances are you'll still have to repeatedly dropkick it into the boot of your car to drive it there – and even then, your closest facility might be miles away, adding to your petrol costs.
Ultimately, the best way to ensure it goes to the right place is to hire a company to do it for you. Time and effort is money.
Do yourself a favour by hiring a competitive, caring company like Divert to do the hard work for you, especially if you have one of those memory foam mattresses that's denser than the entire cast of TOWIE, and heavier than Yokozuna was at Royal Rumble 1993, when nobody could throw him over the top rope because he was so fat. Yeah, it's not the most timely comparison going, but that doesn't mean it isn't true.
When should I get rid of my mattress?
Regardless of the type of mattress you own, it's generally the case that it'll last between seven and ten years. Even if it's firm, or it's being sold to you as something that'll outlast the roof over your head, the simple fact is that it won't.
Obviously, the longevity of a mattress depends on a few things. Not flipping or turning it regularly can mean you get problems in specific areas where you sleep. If you use a mattress on the wrong bed base, it can lower its lifespan, as it won't get the support it needs. Also, if you're chunkier than the average monkey, certain mattresses – especially cheaper ones – might give up quicker, thanks to their creators basing people's physique on catwalk models, athletes, or the Borrowers.
Most importantly, it depends on the type of mattress you have. The lowest on the performance scale is the standard spring mattress. While technology has improved a lot, you'll most likely have to get rid of a spring mattress sooner than any other type.
Pocket-sprung mattresses are more popular than ever, but they still need care and attention to get the most out of them. Then there are memory foam mattresses: massive monsters that might be really comfortable for some, but at the expense of being heavier than your car. Neither pocket-sprung or memory foam options last longer than ten years; if anything, you might find that problems with these two types of mattress are more obvious more quickly than old-school, standard spring types.
Either way, if it's time to get rid of your mattress, you need to weigh up your options.
How can I get rid of my mattress?
First things first: if you're thinking about setting fire to your mattress, don't be a dick. Not only does it throw a load of chemicals into the air, but you're still going to be left with a load of metal coils or other bits after it's finished burning, which won't look great on your property – and, of course, you'll get fined if you ditch it elsewhere.
Luckily, there are a few options, but some are better than others.
Can I put my old mattress in a skip?
You can dispose of a mattress in a skip, but you probably shouldn't – especially if you're looking to save money, or do things in a more eco-friendly way.
Skip hire for a mattress-sized bucket could set you back £200 minimum – more, if you don't have off-street parking and need a roadside permit – but it's also shocking for the environment. Skips need two big trucks to ferry it to and from your house, and nine times out of ten, it'll end up in a landfill, where it'll take hundreds of years to decompose. You'll save money now, and lives in the future, by going a different route.
14 day price match guarantee
Partner with peace of mind
Mattress collection
Can I get my mattress picked up by a disposal company?
Well, why else would we be giving you this explainer? Of course you can get your old mattress collected by a disposal company – and very few, like our team at Divert, will do it in an environmentally friendly way. The benefits of getting your mattress collected are obvious:
We'll pick it up from anywhere in your house, in a safe and responsible way – including facemasks, when needed – saving you all the leg work;
Our vans only need to do one trip, meaning you're being more responsible with the environment; and
We'll either redonate it to a worthy cause, or recycle it to ensure you're doing everything you can to help the environment, which we care about – Divert is a proudly carbon neutral company, so we'll do everything in our power to ensure we do our bit for our planet.
When it comes to mattress removal, don't just trust any man in a van – after all, fly-tipping from unlicensed or dodgy "companies" could land you with a massive fine. With companies like Divert, you'll know where we're taking your rubbish, and you'll have all the documentation to prove that you're doing the right thing.
Can I give my mattress to charity – or donate it?
Charity mattress collection does exist, and it's a great way to avoid landfill, but it may have to meet specific, hygiene-wary circumstances. Your classic UK stalwarts like the British Heart Foundation – which operates furniture shops – will happily take and resell your mattress, should it be clean enough. Meanwhile, other groups like the Furniture Donation Network will give your old mattress to someone who needs one.
Luckily, most of these organisations will pick it up, free of charge, but you'll have to take pictures to prove it's fine, and you'll need to have the fire label in tact – something a lot of people often remove.
Meanwhile, you can always whack it on a site like Freecycle or Gumtree – we've all happily seen other people's trash as our own treasure, even if mattresses might be a bit more niche and questionable on a second-hand basis than a sofa, freezer or BMX.
Free duty of care
We pride ourselves on being open and transparent.
Will the council get rid of my mattress?
Annoyingly, very few councils will actually pick up your old mattress in the UK – and those that offer the service will most likely charge you. Many also have longer waiting lists, meaning you could find yourself with a weeks-long wait before the wire-mesh Ford Transit turns up, waiting for you to hurl your mattress in the back. Luckily, councils that do offer the service tend to operate good recycling services.
Get your waste collected
Get a quick FREE quote for your waste
Quick quote within 1 hr
All types of waste
Claim your free bins
Nationwide coverage