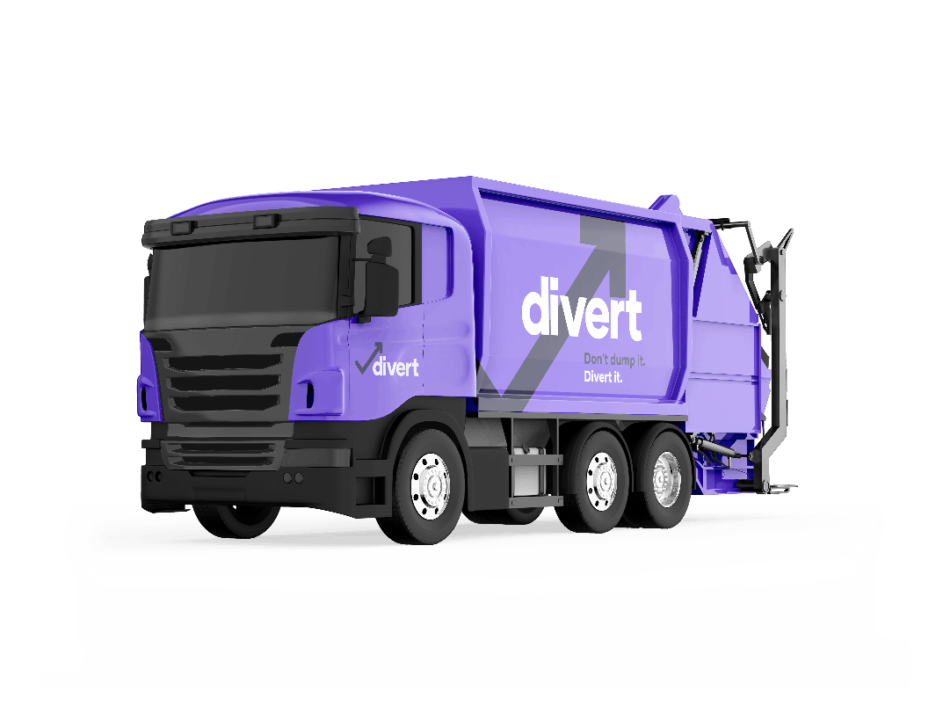 Aside from mattresses, there's nothing the average Brit spends time on more than their sofa. They're also one of the biggest fixtures in everyone's home, so when they're not needed anymore – whether it's because they're knackered, outdated, or don't fit with a room redecoration – they get thrown out, at a big cost to both the owners and the environment.Old sofa disposal is becoming a massive problem for the UK's crowded landfill sites. Of all the things plonked into holes in the ground, sofas take the top spot – one recent estimate put it as high as 15 million cubic metres of landfill space every year: the same as filling Wembley Stadium four times.
Old sofa disposal

Quick quote
Get a quick FREE quote for your waste
Quick quote within 1 hr
All types of waste
Claim your free bins
Nationwide coverage
The worst bit is, it's probably only going to get worse. Everyone's been stuck at home, so more and more of us have put cold, hard cash into fixing up where we live, removing old sofas in favour of brand-new settees and armchairs for our living rooms. There's nothing wrong with treating yourself, but it shouldn't be at the expense of the environment.
Sofas being thrown away are, more often than not, useful – a lot can be reused, whether it's because they're still in decent nick, or can be recycled into something just as useful. It pays to know what you can do with your couch, and if you're looking into sofa disposal, Divert is here to go over your options.
Not only could you be helping out other people, but you can do good for the planet – landfill shouldn't be your only port of call. If anything, all your other options will be better for you and everyone else!
What's the best way to get rid of an old sofa?
In any circumstance, a decent man and van sofa collection service is the best way to go, for a few good reasons:
They'll pick your couch up from inside your home, safely and easily;
They're often cheaper, than a council sofa collection service;
Divert will ensure sofas are recycled in the best possible way, so you know they're not going into landfill (though we can't say the same about other businesses, sadly); and
There's every chance you can shift your couch as quickly as the day you want to.
There's always another way
Everyone knows the phrase "make do and mend", and unless your sofa looks like a crater, there's every chance you can bring it back to life with an upholstery job. There are countless experts out there who'd happily recover your couch for a good price – you might even have friends who're more than capable of doing it, so long as you throw them a few bob.
Maybe you can reach down the back of the couch to find the money to pay them. Did you know that there's as much as £10 million in sofas around the UK? Don't throw away any couch you own until you check for doubloons – but don't be surprised if you also find food, dirt, dust, the occasional toy – even if you don't have kids or a dog – or even a long-lost relative.
Sofa Disposal
When should I get rid of my sofa?
On average, your standard sofa will last between seven and 15 years. Good-quality couches can outlast even the best mattress by five years or more, thanks to modern technology and construction. If you're bothered by a few marks, that shouldn't be a reason to get rid of your couch – decent cleaning products, or even a specialist cleaner at a fair price, can get rid of any stains that bother you. You'll save so much money with a comparably cheap one-off payment; it might even be less money than what you'd pay for the council to take it off your hands.
A sofa's life really relies on how good its frame is – if that cracks or breaks, you should replace it; like beds, a broken couch can provide bad support for your body, meaning every minute spent on a beaten-up sofa could lead to physical problems.
If you're in this position, or if you simply want to get rid of your couch in favour of a newer, prettier model, there are a lot of options – and it pays to think before you commit.
Will the council collect my sofa?
Nearly every council in the UK has a bulky waste service, but it varies from place to place. Most councils will charge for the service – you're looking at anything between £10 and £60 (and more!), depending on where you live. Even more annoyingly, the wait can be a lot longer than you think; sometimes, you could be waiting weeks or months to get rid of your old sofa.
To add insult to injury, you're usually expected to put your sofa outside yourself; there isn't any in-house collection, and at short notice, you can be asked to put your couch in front of your house at the start of the day the council tells you to.
Even then, you might not have a household waste recycling centre (HWRC) available in your area – and if there is, there's still no guarantee it'll be taken there, based on demand. There's every chance your sofa will end up in a council tip, slowly rotting away over the course of hundreds of years.
Can I take my sofa to the tip?
Getting the sofa in your car is one thing, but your council accepting it at the tip is another – since the emergence of HWRCs, it's not as easy as just rocking up to a tip and flinging it in a massive skip. Rightly so, to be fair – it's such a waste to do that.
If you're in luck, you can take your sofa to the tip, but you'll most likely need to take proof of residence, like a utility or council tax bill – councils are being very careful to only serve locals, as the system has been widely abused for years.
14 day price match guarantee
Partner with peace of mind
Could I give my couch to charity?
If your couch is in good working order and largely free of stains, the best thing to do is to give it to your local charity. However, it must have its fire safety label intact. All charities can only accept donations if the correct fire label is securely attached to each component of the set – and with years of training, they're like Eagle Eyes Action Man when it comes to detecting if it's the real deal.
Which charities will collect my old sofa?
There are a couple of nationwide options Divert recommends for you, should your couch or armchairs be in good working order, and have the relevant fire safety tags:
The British Heart Foundation, which offers a free service, subject to demand; and
Reuse Network, which supports over 150 charities nationwide by collecting and distributing furniture around the country.
That's not all. There's every chance your local council will recommend regional charities for free sofa collection, including those they fund to take on furniture. Divert works with businesses like these to pass on genuinely decent furniture, and if you're looking to save even more money, you can always get it done yourself – freedom from an old sofa might only be a car ride away.
Free duty of care
We pride ourselves on being open and transparent.
Can I sell or give my couch away to someone else?
You'll be surprised at how unfussy people can be when it comes to second-hand furniture. By using sites like Gumtree or Freecycle, or even eBay (choosing "local collection only" as your delivery option), there's every chance you can give a sofa away for next to nothing, or even make a tidy sum by putting a smaller price tag on it. Don't expect anything close to what you paid for it unless it's nearly new and immaculate – people have standards.
Should I get a skip for my sofa?
Good luck with that. Not only are skips incredibly expensive for the sake of getting rid of a sofa or two, but there's no guarantee you'll make them fit below the load line, unless you get one of the massive ones – which might costs you more to rent than a new sofa will cost. On top of that, skips are ridiculously bad for the environment; not only do you need a couple of large lorry trips to drop them off and pick them up, but they will more often than not go straight to landfill. If you ask us, the whole idea's pointless.
Get your waste collected
Get a quick FREE quote for your waste
Quick quote within 1 hr
All types of waste
Claim your free bins
Nationwide coverage