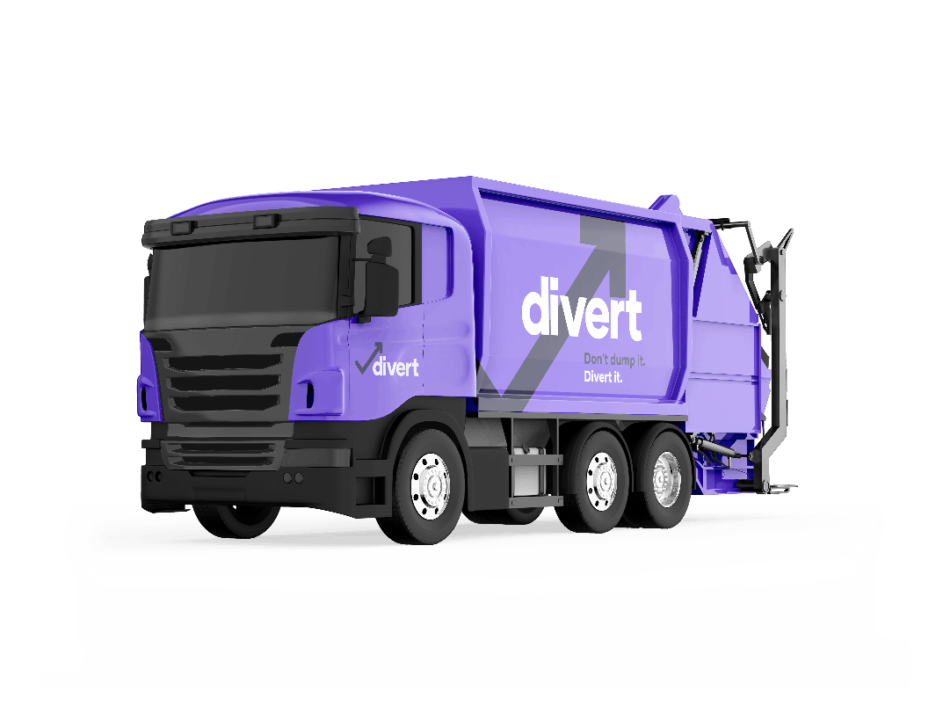 Your fridge is one of the most important things in your home. Unless you're a student, it's the one-stop-shop for most of your food – while also doubling as a place for guests to judge you for what you do and don't keep in there, like ketchup, potatoes, eggs, or chocolate, because we're all a bit weird sometimes.
However, you can't keep food fresh in your fridge-freezer forever; eventually, they'll stop working as well as they need to, or might just conk out when you least expect. Annoyingly, fridges are also hard to dispose of. They're huge pieces of kit; some family fridges are taller and heavier than the standard Olympic athlete.
Refrigerators are also full of performance-enhancing chemicals that are harmful to the environment – much like countless Olympic athletes at the 1980 Moscow Games.
Luckily, our team at Divert has dealt with more than its fair share of refrigerators, and it's not as difficult as you'd think. If anything, you can recycle them easily, meaning you're doing your bit for the environment and making room for your nice, new fridge.
Fridge disposal

Quick quote
Get a quick FREE quote for your waste
Quick quote within 1 hr
All types of waste
Claim your free bins
Nationwide coverage
What's the best way to get rid of my broken fridge?
Whatever your predicament or options, the quickest and most dependable way to get rid of your fridge, both safely and in an environmentally conscious way, is with a man and van fridge collection service.
A lot of the time, it could be your most cost-effective option, too. Great reasons include:
Man and van collection will pick up your fridge from inside your home;
Businesses such as Divert will ensure your fridge is recycled properly. If it's still in good working order or needs minor fixes; we can sort those out; if not, we ensure that ultrasonic equipment, vacuums, and other mod cons are used to dispose of harmful chemicals carefully and safely; and if you need to scrap your refrigerator or freezer at short notice, there's a very good chance we could do it on the day you call!
When should I replace my fridge?
Your average fridge or freezer will start to show its age, and probably stop working properly, after about ten years. It's never one specific thing that'll make you realise you need to scrap your fridge – here are some of the most common problems you might encounter:
Your food's going off quicker because your fridge can't maintain the temperatures it's meant to – which is a big problem for your energy bills, too.
The motor's hot – the coils on the back of your fridge are insulated, meaning you shouldn't feel any real heat coming off it. If yours is noticeably warm, chances are they either need replacing, or you'll have to dispose of your fridge entirely.
Your fridge or freezer is noisy. Some fridges, especially cheaper ones, might be noisy anyway; magnets, things on top of it, or misbalanced feet may add to that sound problem. However, if it's problematic once you eliminate these possibilities, you might need to look into fridge recycling.
Your freezer is swallowing your food. This is a less common problem nowadays, thanks to automatic defrosting features, but if these fail, or you've got a simpler freezer, you should defrost it. If it's still a problem, it's time to replace your freezer.
If it has too much condensation, you really should look at getting rid of your refrigerator. If your fridge looks like it's sweating inside, you ought to take a look at the seals – if you're seeing any signs of mould or mildew inside, or on the rubber seals, you might have to get a new one.
14 day price match guarantee
Partner with peace of mind
Can the council pick up my fridge?
If you're lucky, your local household waste recycling centre (HWRC) operated by your council will pick up your fridge or freezer, but this entirely depends on their services – even if it does exist as a service, you might find yourself on a waiting list based on demand. Even then, some councils won't have the facilities or ability to dispose of your old fridge safely, so may end up passing your refrigerator on to someone that can.
This could mean you could end up paying the council up to £100, depending on the size of your fridge, and the wait could be much longer than you think. Even then, you might be expected to move your fridge outside on the day of collection – no mean feat, especially if you live alone or not used to lifting something that can often weigh well over 400lbs (180kg).
Can I get rid of my old fridge at the local tip?
If you're up to the challenge of disposing of a fridge or freezer yourself, you've got a car with enough space, and you're comfortable with the risk of a chemical spill if your refrigerator is on its last legs, there's a pretty decent chance you can get rid of it at your local tip or HWRC.
However, it's important to make sure your nearby HWRC accepts fridges – a surprising number don't, and those that do may be liable to charge you for it – it might end up being more trouble than it's worth, given all your other options.
Should I give my fridge to charity?
Unlike things like couches or furniture, fridges come under much greater scrutiny by charities, but it's understandable: it's not worth the time and effort for them to spend fixing or replacing bits on a knackered old fridge-freezer if they don't make a decent profit on it. Still, some charities, like the British Heart Foundation, are open to collecting and selling your old fridge, so long as it's still perfectly usable. Give your local charities a call to find out.
Could I make a profit on an old fridge by selling it – or just give it away?
As with any important household item, you'd be surprised at just how high demand can be for your old fridge – chances are you can sell it, or at the very least get it collected by someone else in need. Gumtree, Freecycle, and countless other sites will let you list your fridge or freezer for nothing, and if it's still in relatively decent working order, you could get a handful of notes out of it.
Free duty of care
We pride ourselves on being open and transparent.
Will an electricals seller take my old fridge?
As one of the better options for fridge removal, many businesses who sell you a new refrigerator will take your old one away – though it's worth noting that more often than not, it'll be for an extra fee. It's a handy service if you're effectively doing a like-for-like swap, but it's not always ideal, especially if the fridge has completely broken and is a genuine health hazard – something you often can't know, short of having a Geiger counter to hand.
Should I toss my fridge in a skip?
We'd recommend you avoid putting your old fridge in a skip, for a few reasons. Firstly, skips are really expensive – multiple times the cost of a man and van collection service – and there's no guarantee that smaller rentals would fit your fridge under the fill level, given their length.
Furthermore, if you're hoping to do your duty for the environment, skips are one of the worst things you can hire, thanks to the pair of huge lorry trips needed to drop them off and pick them up; you also can't guarantee that the firm you're hiring to get it in the first place with will do the right thing with your old fridge once they've carted it away.
Get your waste collected
Get a quick FREE quote for your waste
Quick quote within 1 hr
All types of waste
Claim your free bins
Nationwide coverage