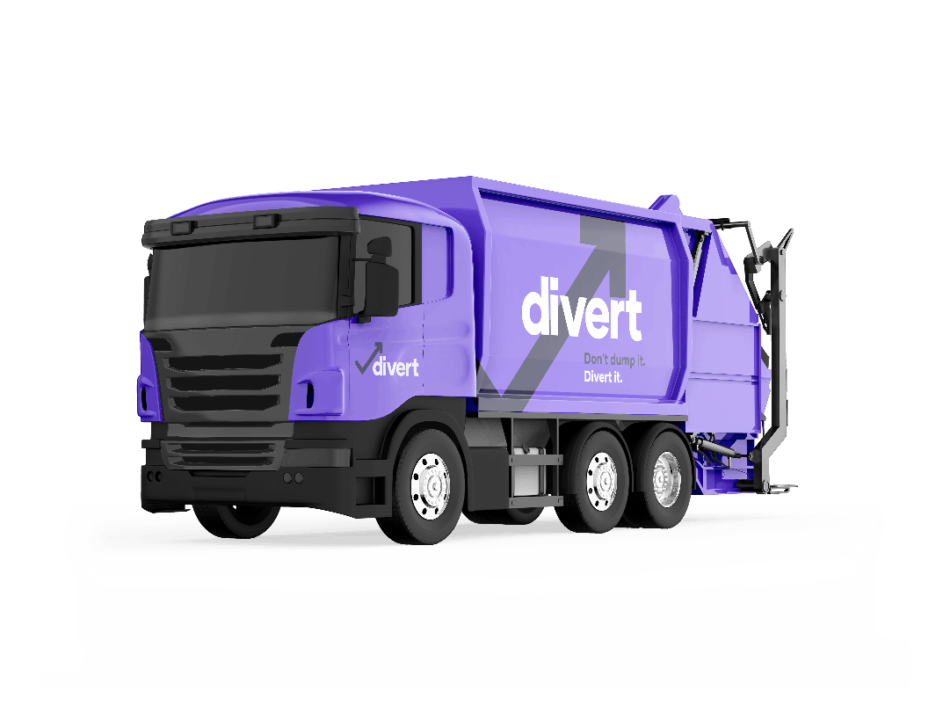 As a place to store tools, do DIY projects, or simply serve as a place to hide from your children, partner, or just the world for a few minutes of peace and quiet, the garden shed has countless uses. Sadly, even the most modern, hard-wearing outhouses eventually need to be pulled down, but it's not as if you can put them in your bin – or, sometimes, even take them apart and dispose of them yourself.
Thankfully, Divert's experts know exactly how to dismantle and remove your shed, as well as all the ways you can get shot of these classic garden fixtures.
Garden Shed Removal

Quick quote
Get a quick FREE quote for your waste
Quick quote within 1 hr
All types of waste
Claim your free bins
Nationwide coverage
When should I get rid of my shed?
Unlike a lot of other unwanted items in the home and garden, there are plenty of reasons to explore shed disposal, even when they're in good working order.
A lot of sheds are thrown away simply because people who move into a new home want to make more space in their garden. Even if they're structurally sound, they can be ugly fixtures that even a lick of paint won't fix. If you decide to overhaul your garden with decking or gravel, you might not need anything more than a cabinet to store your tools – and getting rid of your shed would unlock even more room.
Sometimes, it's just a case of wanting a bigger shed. Having enough space for your garden tools is obviously good, but you might want more space for a desk, chair, or even a TV and fridge – why not? You might as well make the most of your private hideaway, especially when you could be pretending to fix something that's not broken in the slightest, and just watch the snooker with a tinnie instead.
However, chances are you might have a problem with your existing shed. Thanks to the Great British weather and a hands-off approach, garden sheds can fall into disrepair. Maybe a roof can be recovered, or it can be repainted or restained, but once the structural core of it's compromised, there's no going back. Mould, rot, rust and other problems can set in, and it's game over.
In the worst-case scenario, older brick sheds can even have asbestos: everyone's favourite fireproof substance until the 1970s, when we finally realised it caused serious lung conditions and cancer. If yours has this, it's best to steer entirely clear of it and call in the experts – the Health and Safety Executive estimates 5,000 people die each year from asbestos-related illness.
14 day price match guarantee
Partner with peace of mind
Garden Shed Disposal
How can I dismantle and remove my shed? 
How you dispose of your shed entirely depends on the type you've got. If it's a massive brick outhouse-style unit, you're best to speak with a building expert, not only because they're dangerous to knock down, but the sheer weight of building materials – and that possible risk of asbestos – means you need professionals to take on the job unless you want back problems for the rest of your life. However, if you think you can do it yourself, there are a few options on shed removal, though costs vary!
Will the council take my old shed? 
If you can dismantle and remove your own shed from your garden, and you can fit it into a vehicle, there's every chance you can get rid of it at your local household waste recycling centre (HWRC) – but remember that for timber to be taken, you might have to remove all the metal fittings, such as nails and screws, for it to be accepted.
However, it's a tough job that takes time, and may very well cause damage to your vehicle, or even injuries to you!
Can I sell my shed? 
Thanks to glorious capitalism, there's a market for pretty much anything, but it might be a tough job to sell your shed, unless it's in decent working order – and you also need to guarantee that it'll stand as tall and firm in someone else's garden after being taken apart and removed from yours. Your best bet is Gumtree, which offers a lot of unfussy buyers; websites like eBay don't exactly have a wealth of locals looking for sheds, and "collection only" is enough to put a lot of buyers off.
Free duty of care
We pride ourselves on being open and transparent.
Can I recycle my old shed? 
If you're getting your shed replaced, a lot of companies will offer a recycling service, and it's one of the easiest ways to do the best possible thing for the environment. You might be asked to strip it yourself, in the same way you would for a council recycling service – and this could save you a few quid, if you think you're up to the task – but chances are you'll get a good price for having experts do it in half the time.
Can I get rid of my shed in a skip? 
On the face of it, skips may seem like a cost-effective way of getting rid of your average-sized shed, but the fact is that they can be incredibly difficult to break down, and actually fit them into the area and fill-level provided by your classic bucket bin.
On a wider level, skips are absolutely shocking for the environment; not only will a skip delivery need a massive truck to drop it off and pick it up, but your skip could well end up in landfill, and even wood will be treated – making it a hazard to nature.
Will a disposal company take my shed? 
Your best bet for efficient and cheap shed removal may well be a disposal company like Divert. Not only will a man-and-van service turn up at your door and remove the shed for you, but they'll also have the manpower to get it done quickly and safely. What's more, Divert is committed to being carbon neutral, meaning you can guarantee your shed will be disposed of carefully, recycling absolutely everything possible.
Get your waste collected
Get a quick FREE quote for your waste
Quick quote within 1 hr
All types of waste
Claim your free bins
Nationwide coverage