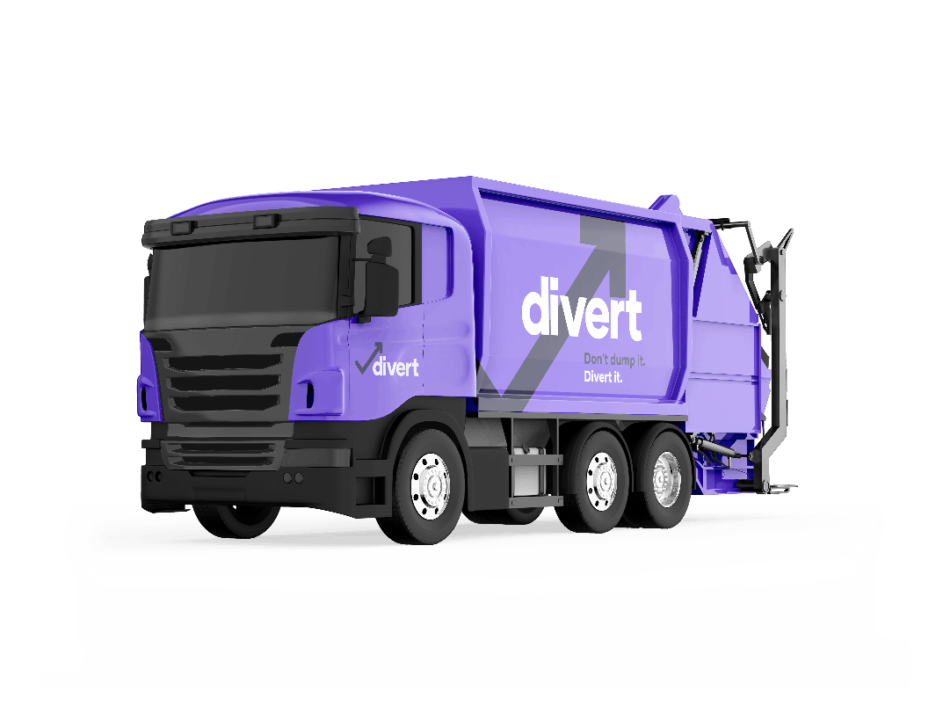 Gardens have properly come into their own in the last year or so, thanks to the whole pandemic situation. Whether you've got a massive, sprawling outdoor space, or a small patch of weed-filled grass with a couple of basic plant pots with zero life in them, your garden isn't just a way to get out of the house for an hour or two – it's the number-one place to host friends, even if that means sitting under blankets in 3°C temperatures, two metres away from your best mate on a Tuesday night in April.
The Divert Guide to Clearing Out
Your Garden Waste
Quick quote
Get a quick FREE quote for your waste
Quick quote within 1 hr
All types of waste
Claim your free bins
Nationwide coverage
Now that loads of us have finally realised the potential of these outdoor spaces, many people are really making the most of them. Along the way, there's every chance there'll be a lot of garden waste to remove. Ivy might be taking over, your fence might be falling down, flagstones may be cracked, and trees may be getting too big for their roots. Sometimes, a huge overhaul is needed.
Thankfully, by following the right steps early on – and using the right people – you can get rid of your garden waste easily, safely and relatively quickly, without it costing the earth, even if you remove plenty of it.
14 day price match guarantee
Partner with peace of mind
How can I get rid of my own garden waste? 
What to do first when clearing your garden waste, above all else, you need to separate your green waste from other garden waste. Go by your council's garden bin rules: grass, leaves, small twigs and weeds should be bagged up, presuming you can't get rid of all of them in your usual collection. If you're getting these picked up by a company like Divert, they're a lot easier and cheaper to dispose of, so doing this will definitely help you reduce the cost of using a pick-up service.
As natural as they may be, tree branches and soil are classed as general waste, and will cost more to get rid of – the same goes for garden furniture, bricks and flagstones.
Can I take garden waste to my local tip?
Nearly every council tip will take garden waste, but obviously it's a tricky thing to get across in a car or van without making a mess, especially with all those sharp branches or spiky weeds. If you're going to do this, make sure you line your car with a dust sheet or even an old bedspread to make sure you don't make a mess. Also take time out to book yourself a slot – nowadays, council tips are busier than ever.
Free duty of care
We pride ourselves on being open and transparent.
Will the council collect my garden waste? 
Most councils don't pick up garden waste from your home, and the ones that do will charge – there's also a huge demand for those that do collect. While there's a GOV.UK search tool you can use to check your local authority's outdoor rubbish removal services, chances are it'll tell you that your bin service is the only option, meaning bigger pieces of general waste will need to be taken to the tip, picked up by a man and van service, or thrown in a skip.
Can garden waste be put in your normal bin? 
It depends on the local council that provides and collects your bins, but normally you cannot put garden waste in your normal bin. It should not go in your recycling bin, as this is for clean and dry recyclable materials. Garden waste should also not be put in your general waste bin in most cases, but check with your local council first.
This is because the rubbish in your normal bin normally goes to landfill or is incinerated to produce energy and electricity. Garden waste contains moisture, which reduces the efficiency of generating electricity in an incinerator. Plus, most garden waste is compostable, which is a much greener alternative to landfill.
Some local councils provide garden waste bins and a collection service, although there may be a fee involved. There's also high demand, so you could be waiting a while. For a quick and convenient way to get rid of garden waste you can book garden waste removal with Divert.
Should I get a skip for garden waste? 
Garden waste is one of the few times a skip might be a good bet, but it still comes at a massive cost – you're looking at £250 or so to get something that will fit everything inside. On top of that, you might be limited by the size of the skip you can hire, if you don't have any off-road parking; a lot of councils don't allow anything bigger than eight yards long, unless you've got a driveway or parking space.
There's also the environmental impact. You can't guarantee that your garden waste will avoid landfill – just because a lot of it is natural doesn't mean it's not harmful to the environment, thanks to chemical compounds in a lot of treated wood and stone. On top of that, it takes two full round trips for a huge lorry to drop it off and pick it up. All in all, skips are a lot of effort and cost in the grand scheme of things.
What's the best way to dispose of garden waste? 
Man and van garden waste clearance services, like that from Divert, are probably the best way to guarantee you get that great mix of speed, easiness, and hands-on help to get rid of your garden rubbish. One of the hardest things about shifting outdoor rubbish is the sheer size and weight of it, and just having a couple of able-bodied helpers goes a long way in moving heavy loads of rubble, soil, and everything in between.
However, it pays to put in a bit of extra work before they arrive, as you'll save a few quid. As services like ours charge based on time and weight, you can make the job even quicker by filling bags yourself, or even just having everything together in one place.
You don't have to throw all your garden waste away  
While there's every chance you'll want to be shot of every bit of waste your garden has to offer, don't simply chuck it in a skip or the back of a van – one person's waste is someone else's treasure, and you'd be doing your bit for the environment too.
If you're cutting a tree back or down completely, consider chopping the excess into logs and giving them away – plenty of people have fires, or even outdoor fire pits – you could even burn it yourself at your next outdoor get-together.
On top of that, if you're a keen gardener or just want to save a few quid on buying soil, you can put plant mulch into a compost bin. You can pick these up for £25 or less, and you can also put coffee grounds, tea bags, fruit peel and more in it, saving your bin from getting sweaty and smelly in the summer.
Get your waste collected
Get a quick FREE quote for your waste
Quick quote within 1 hr
All types of waste
Claim your free bins
Nationwide coverage