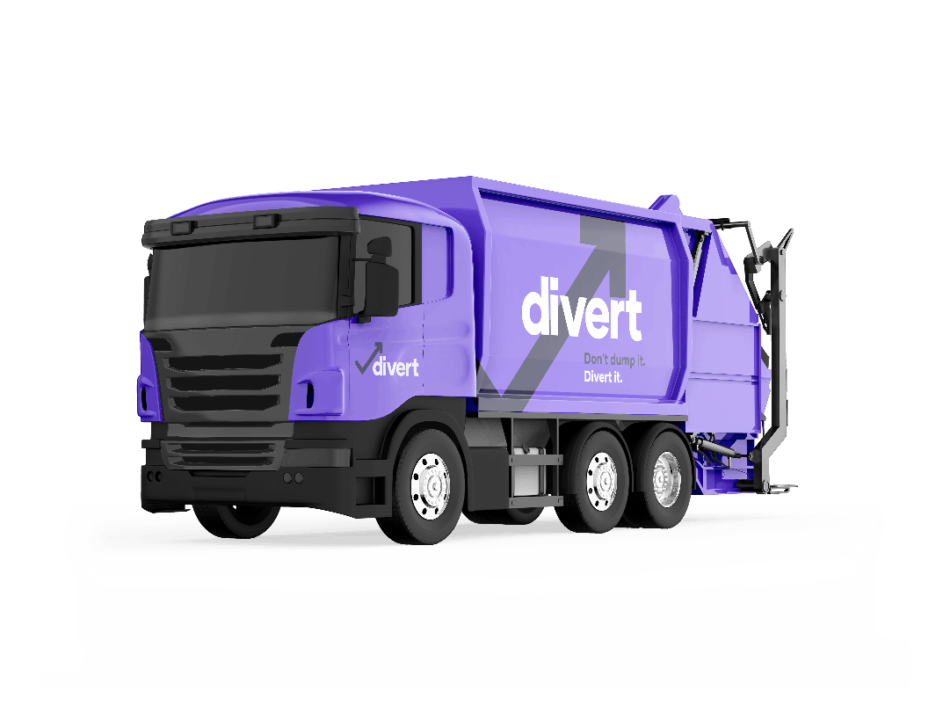 The Divert Guide to Removing Asbestos from Your Home
First things first, let's be blunt: asbestos isn't something you should mess around with. The Health and Safety Executive estimates that 5,000 people die from asbestos-related complications every year – ironic, given it was originally used to save lives as a fire-retardant material – and it's been fully banned in the UK since 1999.
Yet it's still everywhere – a 2019 report estimated that 1.5 million buildings in the UK have asbestos inside them, including 80% of British schools, and 94% of NHS Trust buildings, such as hospitals and GP surgeries. If you own a house that's more than 20 years old, chances are it'll be somewhere, either as an insulator or as protection.
How to remove and
dispose of asbestos
Quick quote
Get a quick FREE quote for your waste
Quick quote within 1 hr
All types of waste
Claim your free bins
Nationwide coverage
Home asbestos removal
If you're planning on renovating your house, taking down an old outdoor structure, or modernising your office, it pays to be incredibly careful – one wrong move, and you could put yourself at risk of falling seriously ill. Here's our guide on how to remove asbestos – and the options you have in safely disposing of it.
What does asbestos look like? 
While you might think asbestos is manmade, it's a natural mineral. Six different types exist, but all of them have long, thin crystals that look a bit like hair. Commercial processing makes it look like anything but this; it's estimated that 5,000 products contain asbestos, like pipes, floor tiles, soundproofing, insulation, roofs and house siding.
Luckily, the HSE has a useful gallery for what asbestos can look like, and where it can be found.
Can I get rid of asbestos myself? 
The short answer is yes, but the safe answer is no. The government has guidelines in place for people wanting to remove asbestos themselves, but it really shouldn't be attempted.
If you suspect your renovation or deconstruction job might see you uncover asbestos, you need to wear gloves, a compliant dust mask, and safety goggles; you should also have plenty of strong plastic bags (such as rubble sacks), strong tape to seal them tightly, and a water spray bottle to hand. Asbestos is generally safe in sheets, but breaking it creates asbestos dust, which is extremely dangerous – spraying water on it will keep free particles to a minimum.
14 day price match guarantee
Partner with peace of mind
Asbestos disposal
Will the local tip take my asbestos? 
Local council tips do have facilities to get rid of your asbestos, but it only tends to deal in small amounts. To find out your local council's asbestos rules and regulations, the GOV.UK website has a decent search tool to give you the information you're looking for.
Can the council pick up my asbestos? 
As one of the best ways to get rid of asbestos, collection services are run by plenty of councils, but they can vary in cost – it's best to contact your local authority directly to find out if it can pick up your asbestos. Higher-cost collections may charge around £1 per kilogram, and bags must be sealed tightly and perfectly for it to be removed. You might have a long wait on your hands, though.
Free duty of care
We pride ourselves on being open and transparent.
Can I hire a specialist asbestos removal company? 
One of the quickest ways to get rid of asbestos is to use a professional company. Legitimate organisations are members of the Asbestos Removal Contractors Association (ARCA), which provides guidance and training across the country. Of course, this can come at a big cost, and may only be worthwhile for commercial or massive house projects. Or simply contact Divert!
Will a man and van removal company take my asbestos? 
As an expert in all types of waste removal, man and van services like Divert can take asbestos off your hands and dispose of it in an environmentally friendly way with our specialist partners. All you need to do is call us to tell us how much you have safely bagged up, and we could be there on the same day.
Contact us today
Before getting in touch, pull together as much information as possible about your asbestos – photos are always a huge help – and we'll do everything we can to give you a fair quote and the quickest, safest and easiest disposal possible.
Get your waste collected
Get a quick FREE quote for your waste
Quick quote within 1 hr
All types of waste
Claim your free bins
Nationwide coverage