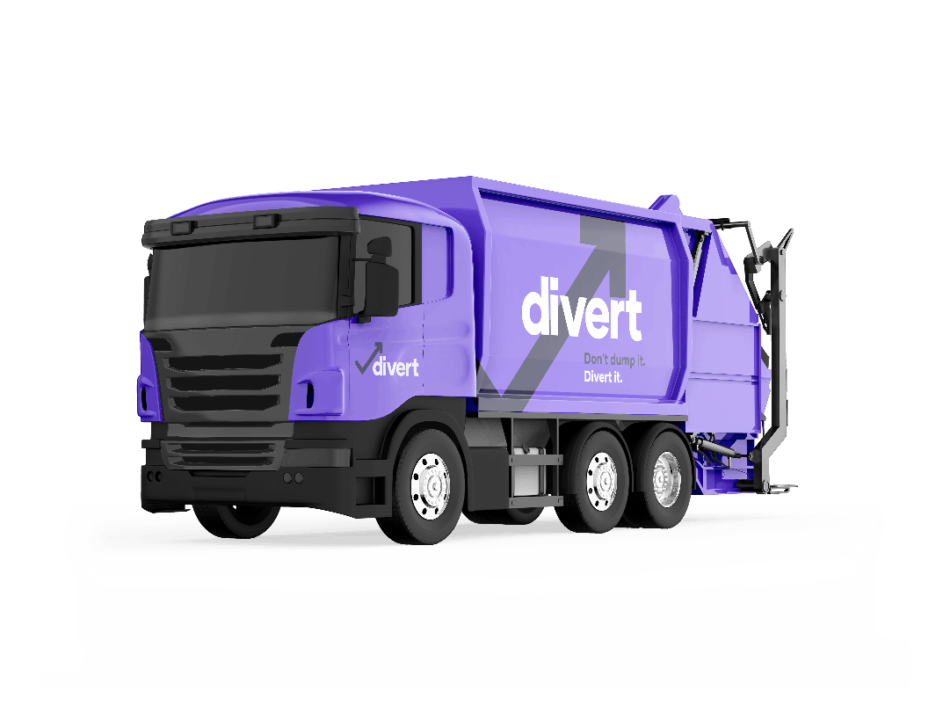 Find out everything you need to know about sharps waste management. Our helpful guide will tell you what you can put into sharps bins and how to use them safely. At Divert we can supply your business with free sharps bins. Plus we can arrange a low-cost waste collection schedule to suit your needs.
Everything you need to know about
sharps bins
Quick quote
Get a quick FREE quote for your waste
Quick quote within 1 hr
All types of waste
Claim your free bins
Nationwide coverage
What is a sharps bin?
You should use sharps waste bins to temporarily store sharp waste where safety is paramount. The bins are different colours with lockable lids that are tamper-resistant. Waste containers for sharps are made from very hard-wearing polypropylene. This means they are impact and puncture-proof and will not leak any fluids that may be inside.
Bins are colour-coded, as different types of waste are disposed of in different ways. Separating the waste avoids cross-contamination of substances and products. Sharps bins are available in a range of sizes, depending on the volume of waste produced.
What type of waste should be put into a sharps container?
The most obvious definition is any object that is sharp and is used to puncture or lacerate skin. Examples include needles or scalpels. Objects with the potential to puncture the skin are also classified as sharps waste. Examples include scissors or knives.
The most common form of sharps waste is sharps clinical waste, which includes:
syringes
scalpels
insulin pens
hypodermic and tattoo needles
razor blades
piercing guns/needles
Sharp items like knives, pins, staples and contaminated glass are also considered sharps waste.
14 day price match guarantee
Partner with peace of mind
What are sharps waste bins used for?  
You will need sharps bins for the safe storage of hazardous and sharps waste. Some types of waste must be disposed of in a sharps bin but might not be 'sharp'. For example out-of-date prescription medicine.
Waste in sharps bins should be properly and safely disposed of and compliant with the Health & Safety Regulations. For more information on the laws and regulations regarding sharps waste see our section on Clinical Waste Regulations & Legal Requirements.
What colour is a sharps bin?
Sharps bins are colour-coded so that any sharp and healthcare waste is safely separated and disposed of correctly. Separating types of waste also negates the risk of cross-contamination.
What goes in yellow-lidded sharps bins?
Sharp instruments that are contaminated with a medical or chemical product. For example, needles and syringes that have been used to give an injection.
Not all medical waste can be put into a yellow-lidded bin. Anything that contains cytotoxic and cytostatic properties must be disposed of in a purple-lidded bin.
What goes in orange-lidded sharps bins?
Sharp instruments that are not medically or chemically contaminated. For example, a scalpel that hasn't been used or a syringe that has been used to take blood.
Orange-lidded bins are used for sharps that aren't pharmaceutically contaminated. For example knives, sharp stationary or tattoo or piercing needles.
What goes in purple-lidded sharps bins?
Sharps and items that contain cytotoxic and cytostatic waste. These substances are in some types of medicines. For example, antiviral or antibiotics, hormone-based drugs and those used to treat cancer.
Items in a purple-lidded sharps bin can also include patches, vials and blister packs from products containing cytotoxic and cytostatic.
What goes in red-lidded sharps bins?
Any anatomical waste, like blood bags.
What goes in blue-lidded sharps bins?
Blue-lidded sharps bins don't contain items that are regarded as 'sharp'. They are used to safely store prescription-only medicine that has either been partly used or is out of date.
Free duty of care
We pride ourselves on being open and transparent.
Information on sharps waste for businesses
What types of businesses use sharps bins?
Medical establishments produce a lot of clinical sharps waste. Hospitals, laboratories, doctors surgeries and dentists frequently need medical waste sharps disposal.
Many other types of businesses need to arrange sharps waste collection for items they use such as:
The cosmetic industry, such as piercing and beauty salons, tattoo studios and hairdressers
Hospices, care homes and nursing homes
Veterinary practices and animal care facilities
Schools and educational facilities
The food industry
The clothing industry
Where can I get a sharps bin?
You don't need to buy sharps bins – at Divert we can provide you with sharps bins free of charge.
Get in touch with us for more information about your sharps waste disposal. We can arrange a low-cost collection schedule that works for you.
How do I use a sharps bin?
Items should be placed into a sharps waste bin as soon as they have been used
You should not try to take anything out of a sharps bin
You should not fill a sharps bin more than three-quarters full
You should not leave a sharp object sticking out of a bin
You must not put an item that should go in a sharps bin into general rubbish, recycling bin or another type of container such as an empty drinks bottle
How and where should sharps bins be stored?
Sharps bins should be kept at eye level and within each reach
Sharps bins should be kept out of reach of children
Once a sharps bin is filled to the fill line, arrange for collection and store it safely until it can be collected
Make sure the bin is securely closed and locked before collection and disposal
How to arrange disposal of sharps waste
When your bins are filled to the marked line on the side you will want to get rid of your sharps waste safely. As a business owner, you are responsible for disposing of your sharps bins in a safe way that minimises the risk of injury.
At Divert we can arrange a low-cost collection schedule to suit your needs, depending on your usage of the bins.
What regulations are in place for sharps bin waste?
In the UK the two main regulations you need to understand are
The Environmental Protection Act 1990
The Controlled Waste Regulations 2012
Hazardous Waste (England and Wales) Regulations 2005
The Carriage of Dangerous Goods Regulations
Statutory Duty of Care Regulations
Health and Safety (Sharp Instruments in Healthcare) Regulations 2013
List of Wastes Regulations 2005
You can find out more information about the laws and regulations about clinical waste here.
Get your waste collected
Get a quick FREE quote for your waste
Quick quote within 1 hr
All types of waste
Claim your free bins
Nationwide coverage