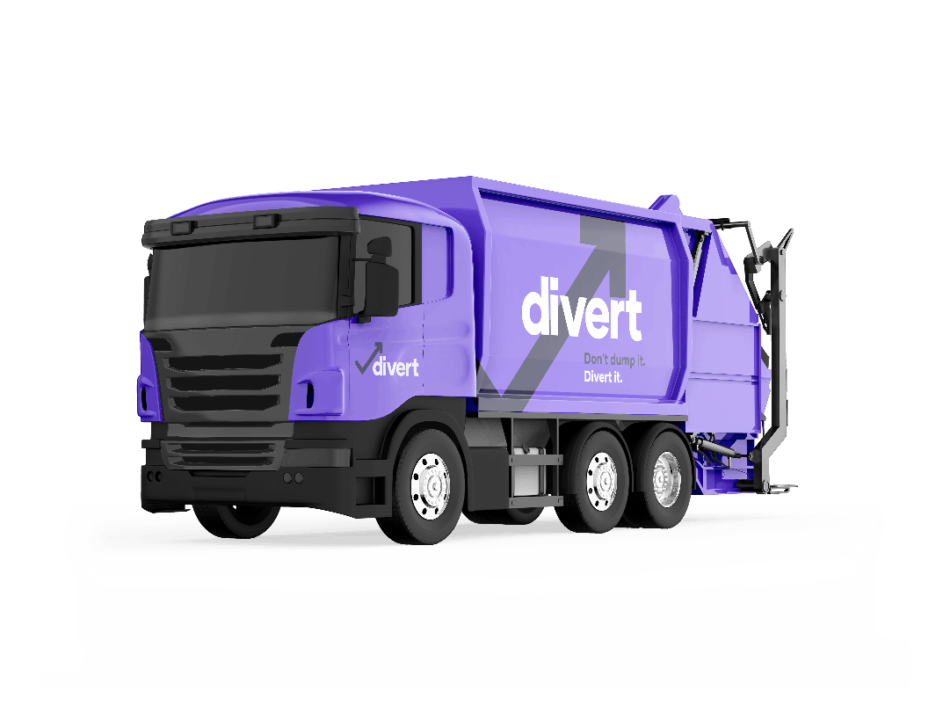 Whether used within your business or residential property, bulky items can be tricky to dispose of. This is because, unlike your general waste, the process of safely and securely disposing of these can be rather complicated, particularly concerning WEEE products such as washing machines.
Thankfully, at Divert, we're able to tackle any number of business and household waste disposal needs, including the safe storage, removal, and disposal of washing machines and similar products. We ensure that all electronic waste is disposed of in the safest, cleanest way possible. For example, we collect washing machines from homes and a range of commercial businesses, such as nursing and care homes, dry cleaners, and hotels.
Washing machine
disposal
Quick quote
Get a quick FREE quote for your waste
Quick quote within 1 hr
All types of waste
Claim your free bins
Nationwide coverage
Washing machine collection
How to dispose of your old washing machine?
In the UK alone, around 2.6 Million washing machines are sold annually, however, a large proportion of those appliances are not properly disposed of – in fact, many are thrown away when they are still in good working order or sent to landfill sites. In fact, in the UK, we send around 155,000 tonnes of e-waste to landfills each year – even though e-waste can easily be recycled.
Thankfully, to dispose of your old washing machine, you don't need to drop it off at your local landfill or take it apart piece by piece yourself – as at Divert, we do the hard work so that you don't have to. However, you need to disconnect your washing machine ahead of time (see below for some useful advice). Once disconnected, you can store your washing machine alongside other bulky WEEE items in one of our purpose-built skips.
We'll then work closely with you to arrange a time for your waste collection services that do not interfere with your life's day-to-day running while minimising the amount of time that waste sits at your property. For example, we have sites across the UK, meaning that we can collect waste on a daily, weekly, fortnightly or even a monthly basis. Don't hesitate to get in touch should you have any further questions.
What are the different parts of the Washing Machine?
To understand the complexities associated with washing machine recycling, it's essential to realise that they are made up of many different parts and components, which are often disposed of in separate ways once they have been separated at a recycling facility or centre. For example, this includes the following:
Name of part: Water Pump
What happens to them at the end of their life? As pumps and valves are typically made of plastic, they are often recycled alongside other forms of plastic waste.
Name of part: Drum
What happens to them at the end of their life? Washing machine drums are typically made of steel, which is 100% recyclable.
Name of part: Body
What happens to them at the end of their life? Much like the drum, the body of a water machine is made from steel. This means that it is considered a form of scrap metal waste and is easy to recycle. When they arrive at a recycling centre, scrap metals are shredded and melted before they are solidified ready for reuse.
Name of part: Motor
What happens to them at the end of their life? Washing machines often use a type of motor known as a 'universal brushed motor' and can be recycled. However, they need to be cleaned thoroughly ahead of time as they sometimes contain small amounts of oil waste.
14 day price match guarantee
Partner with peace of mind
How do you disconnect a washing machine?
Washing machines must be disconnected before collection. While this may sound tricky, don't worry – this step-by-step guide covers everything you need to know.
Lay down some towels in the area around your washing machine.
Turn off & unplug the machine. Ensure any wires will not come into contact with water.
Locate the water valves (usually placed at the back of the machine) and turn them off. This will disconnect the device from the water supply.
Move the washing machine away from the wall.
Grab an item such as a bucket to catch any water that flows out of the machine.
Detach the hoses from the machine and wall.
Remove the drain line.
Wait for a moment for the machine to drain, then empty the bucket and clean up the space around you.
Free duty of care
We pride ourselves on being open and transparent.
How could I reuse my Washing Machine instead of throwing it away?
If you are regularly producing large amounts of e-waste, you must think of ways to reuse products or repurpose them before arranging their disposal. For example, you could:
Donate your old washing machines and similar appliances to local charities, shelters or non-profit organisations. This is particularly important if they are still in good working order.
Upcycle different parts of your washing machine to give them a second lease for life. For example, you could use the washing machine drum to create a fire pit for your summer garden parties. Alternatively, you could grow plants or flowers inside an old washing machine drum.
Get your waste collected
Get a quick FREE quote for your waste
Quick quote within 1 hr
All types of waste
Claim your free bins
Nationwide coverage