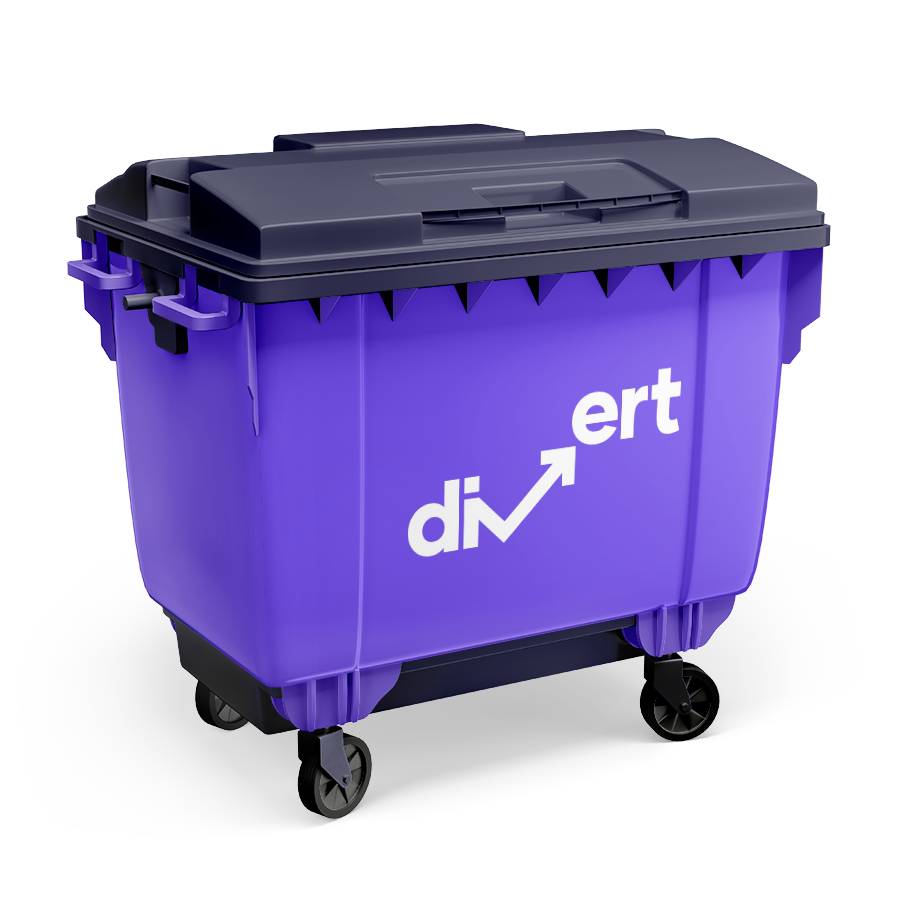 When it comes to clinical waste disposal, you need an efficient and reliable solution. At Divert we are qualified to collect and dispose of all your clinical waste in Manchester.
As the 6th largest city in the United Kingdom, Manchester has thousands of businesses that need clinical waste disposal. From 16 hospitals and clinics to over 60 tattoo shops in Manchester and over 100 dental practices in Manchester and further afield in Greater Manchester, Divert can support your businesses and your clinical waste collection and disposal needs.
We will supply you with the correct sized and colour-coded bins and containers to store your clinical waste until we collect it at a time to suit you.
Any clinical waste created that may cause infection or prove hazardous must be separated and disposed of correctly. We will provide you with all the advice and support you need to ensure this is done within your business.
Clinical waste disposal Manchester

Quick Quote
Get a quick FREE quote for your waste
Quick quote within 1 hr
All types of waste
Claim your free bins
Nationwide coverage
Clinical waste collection in Manchester
Our collection process for businesses in Manchester is professional and efficient. We work with you to create a waste collection schedule that works for your business. We understand that every business has different needs and working hours. You can focus on the important things in your business whilst we focus on your clinical waste collection. Giving you one less thing to worry about!
Save time, effort and money by working with Divert for your clinical waste collection.
No Hidden charges
With divert you wont find silly things added to your invoice
Orange-lidded sharps bins Manchester
Orange-lidded sharps bins are used to contain sharp instruments (such as scalpels and needles) that are not medically or chemically contaminated. They are also used for sharp items that are not pharmaceutically contaminated. For example sharp stationery from a school, knives from a restaurant or tattoo piercing needles.
You can find out more information in our Guide to Sharps Bins.
Save £££££
No Mess, No Stress, Pay Less
Yellow-lidded sharps bins Manchester
Yellow-lidded sharps bins are used to contain sharp instruments that are contaminated with a medical or chemical product. A good example would be a needle and syringe that had been used to give an injection. However, not all sharp medical waste can be put into a yellow-lidded sharps bin. Anything that contains cytotoxic and cytostatic properties must be put into a purple-lidded sharps bin.
You can find out more information in our Guide to Sharps Bins.
Very quick
Caroline
Dog Groomers
Very quick to get bins set up for my dog grooming business, Paddy advised the best size bin and was a quick turnaround!
Get a quick quote
Get a quick FREE quote for your waste
Quick quote within 1 hr
All types of waste
Claim your free bins
Nationwide coverage