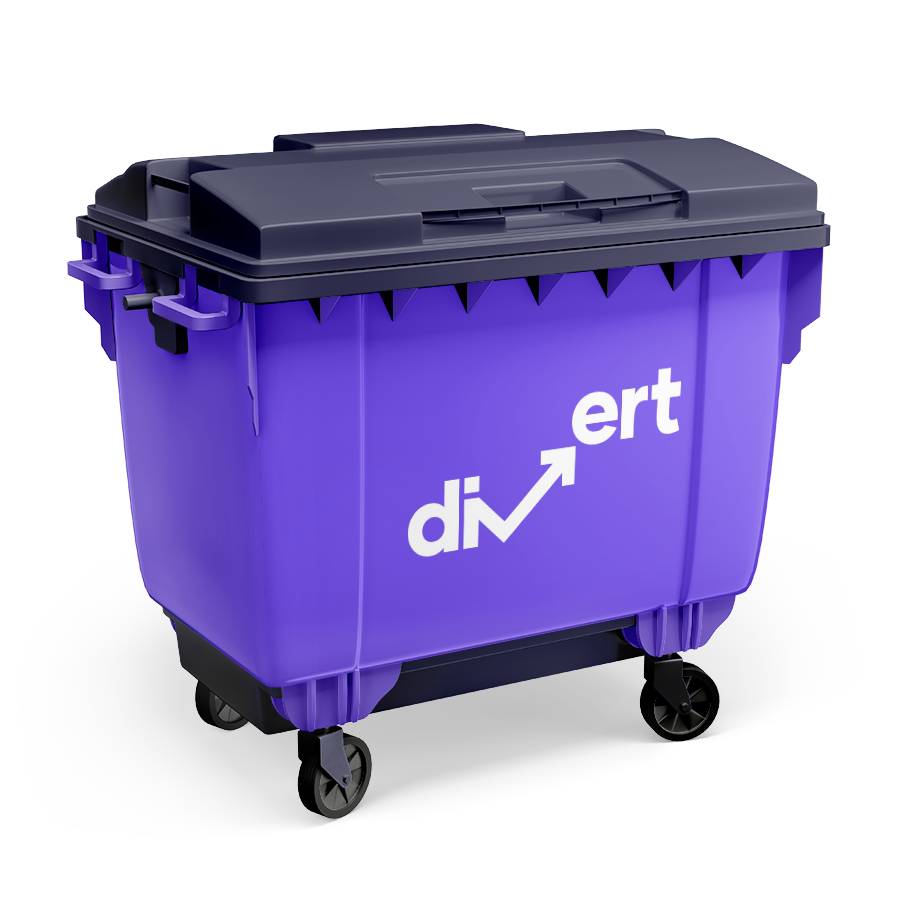 Looking for clinical waste disposal in Edinburgh? Divert offers flexible and reliable solutions for clinical waste management in Edinburgh.
Edinburgh is the capital of Scotland, and also its second-largest city by population. Situated in the area of Lothian, it's part of the UK's second-largest health authority, which encompasses 21 hospitals, 126 GP practices and more than 170 dental practices.
Edinburgh is also a culture and community hotspot, with hundreds of tattoo parlours and hair salons, as well as care homes, gyms and other health care businesses – meaning there are plenty of businesses with clinical waste requirements in Edinburgh.
At Divert, we pride ourselves on offering flexible and client-oriented clinical waste management solutions in Edinburgh. We can provide you with clinical waste bins and bags in various colours, all tailored to the specific needs of your business. We will even collect your waste at a time that suits you best.
Divert is happy to advise you on anything you need to dispose of clinical waste in Edinburgh. Just get in touch with us for a free quote!
Clinical Waste Disposal
Edinburgh
Quick Quote
Get a quick FREE quote for your waste
Quick quote within 1 hr
All types of waste
Claim your free bins
Nationwide coverage
Clinical waste collection in Edinburgh
At Divert, we understand that every business operates differently. We are happy to work out a clinical waste collection plan that's perfectly suited to your individual needs.
From working to your schedule to finding the right size and type of clinical waste bins for your business in Edinburgh, we pride ourselves on accommodating our clients. We even provide your bins for free, so you only need to pay for the clinical waste collection.
Let us worry about your clinical waste, and save time, money and effort by using Divert to safely dispose of your clinical waste in Edinburgh.
Anatomical waste in Edinburgh
Naturally, special care must be taken when disposing of potentially hazardous anatomical waste. Facilities that deal with anatomical waste, such as hospitals and other healthcare facilities, must ensure that the appropriate bags and containers are used to dispose of it. Examples of anatomical waste include:
• Organs
• Body parts of humans or animals
• Tissue samples
• Blood bags
It's important to note that materials that have come into contact with anatomical waste must also be disposed of in the same clinical waste bags, for example, bandages or feminine hygiene products.
At Divert, our colour-coded waste bags make it easy to safely separate clinical waste. Our red clinical waste bags make it easy to spot anatomical waste, which can help to reduce the chances of cross-contamination in your facility. Our red clinical waste bags are highly durable and leak-proof.
Read our guide to anatomical waste disposal to find out more about how we can help you dispose of anatomical waste in Edinburgh.
Sharps bins in Edinburgh
To prevent injury, sharp waste needs to be disposed of in an especially safe and secure manner. We provide special colour-coded sharps bins, so you can feel safe in the disposal of any type of potentially harmful waste your business produces. Sharp waste can include a wide range of hazardous materials, such as:
• Tattoo needles
• Knives
• Syringes
• Insulin Pens
• Scalpels
• Hypodermic needles
To differentiate the various types of clinical waste you might want to dispose of, we have multiple colours on offer. Our orange-lidded sharp bins are typically used to store non-pharmaceutical sharps, such as piercing needles or stationary products. For medical facilities, such as hospitals or GP surgeries, we recommend our yellow-lidded sharps bins. These can be used for sharp materials that have come into contact with medical waste.
Learn more about sharp waste disposal from our handy guide to sharp waste bins.
No Hidden charges
With divert you wont find silly things added to your invoice
Dental waste in Edinburgh
If you are looking to safely dispose of amalgam waste in Edinburgh, look no further than our white clinical waste bin, which has been specifically designed for the management and disposal of dental amalgam waste.
Dental practices produce a large volume of amalgam waste, which contains traces of mercury. Mercury is hazardous to human health and is bad for the planet as well. As such, it's essential to dispose of it in a safe and secure manner.
Our white clinical waste bins are designed with this in mind. Due to their unusual colour, they are easy to differentiate from your other bins and therefore reduce the chance of cross-contamination. They also typically include some form of mercury suppressant, which reduces the chance of harm to your staff and patients.
Infectious clinical waste in Edinburgh
Any form of clinical waste in Edinburgh can be infectious. Infectious clinical waste includes items that may be contaminated or have come into contact with bodily fluids or hazardous substances.
To ensure infectious clinical waste is safely contained, it needs to be organised into the following disposal methods: colour-coded bins, colour-coded bags, containers for liquid waste and sanitary waste bins.
Save £££££
No Mess, No Stress, Pay Less
PPE waste in Edinburgh
Due to the COVID-19 pandemic, there has been a significant rise in the quantity of PPE used in Edinburgh. All businesses, including retail and hospitality businesses, must ensure they dispose of PPE correctly. Businesses can dispose of PPE with ease with clearly marked oragne clinical infectious waste bags.
For more information, please get in touch with our team.
Very quick
Caroline
Dog Groomers
Very quick to get bins set up for my dog grooming business, Paddy advised the best size bin and was a quick turnaround!
Get a quick quote
Get a quick FREE quote for your waste
Quick quote within 1 hr
All types of waste
Claim your free bins
Nationwide coverage