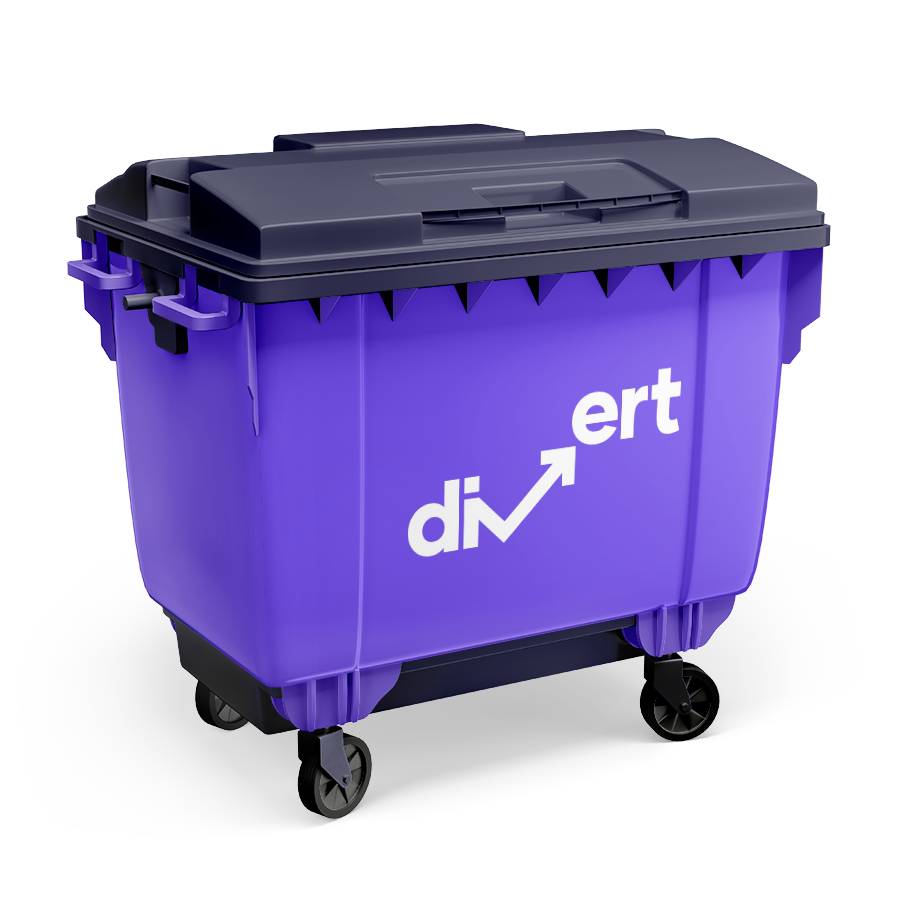 Here at Divert, we are experts in clinical waste disposal so we can offer you a reliable and efficient service. We are qualified to collect and dispose of all your clinical waste in Glasgow.
Glasgow is the most populated city in Scotland and the 4th largest in the UK with a population of over 600,000. With 35 hospitals and over 300 GP surgeries in Glasgow producing clinical waste. With hundreds of dentists, veterinary surgeries, hairdressers, tattoo salons and more, we understand each business in Glasgow is unique.
Clinical waste disposal in Glasgow

Quick Quote
Get a quick FREE quote for your waste
Quick quote within 1 hr
All types of waste
Claim your free bins
Nationwide coverage
Clinical waste
Glasgow
To dispose of and store your clinical waste safely until our pre-arranged collection times, we will supply you with the correctly sized and colour-coded bins and containers.
We are also here to supply any help and advice your business might need about clinical waste disposal to ensure it is carried out correctly in your business. As any clinical waste that your business creates has the potential to cause infection or prove hazardous it must be separated, stored and disposed of correctly.
Clinical waste collection in Glasgow
Flexible Collections
We can collect your clinical waste in Glasgow and guarantee our service is professional and efficient. When we start working with you, we will develop a waste collection schedule that works for your business. Due to the wide variety of business types needing clinical waste collecting, we understand the different needs and requirements you will have. Our professional service enables you to focus on running your business and your customers, whilst we focus on your clinical waste.
Save time, effort and money by working with Divert for your clinical waste collection.
No Hidden charges
With divert you wont find silly things added to your invoice
Clinical sharps waste Glasgow
This type of waste must be put into the correct colour-coded sharps bin for safe storage until it is correctly disposed of.
Examples of common clinical sharps waste include:
Syringes, needles and other items that are sharp and could puncture the skin
Pharmaceutical products, including medication
Items contaminated with body fluids including blood
Anatomical waste, for example, animal or human tissue
You can find out more information in our Guide to Sharps Bins.
Save £££££
No Mess, No Stress, Pay Less
Infectious clinical waste Glasgow
This type of waste is produced by healthcare services providers, such as hospitals, GP surgeries, dental practices, veterinary services, care homes and pharmacies. Research and development laboratories also may produce infectious clinical waste.
Examples of infectious clinical waste include:
Anatomical waste, for example, animal or human tissue
Sharp items such as syringes and needles that are contaminated with blood or bodily fluids
Items that are used for patient care, such as dressings, swabs and personal protective equipment (PPE) that have been soiled
Very quick
Caroline
Dog Groomers
Very quick to get bins set up for my dog grooming business, Paddy advised the best size bin and was a quick turnaround!
Get a quick quote
Get a quick FREE quote for your waste
Quick quote within 1 hr
All types of waste
Claim your free bins
Nationwide coverage