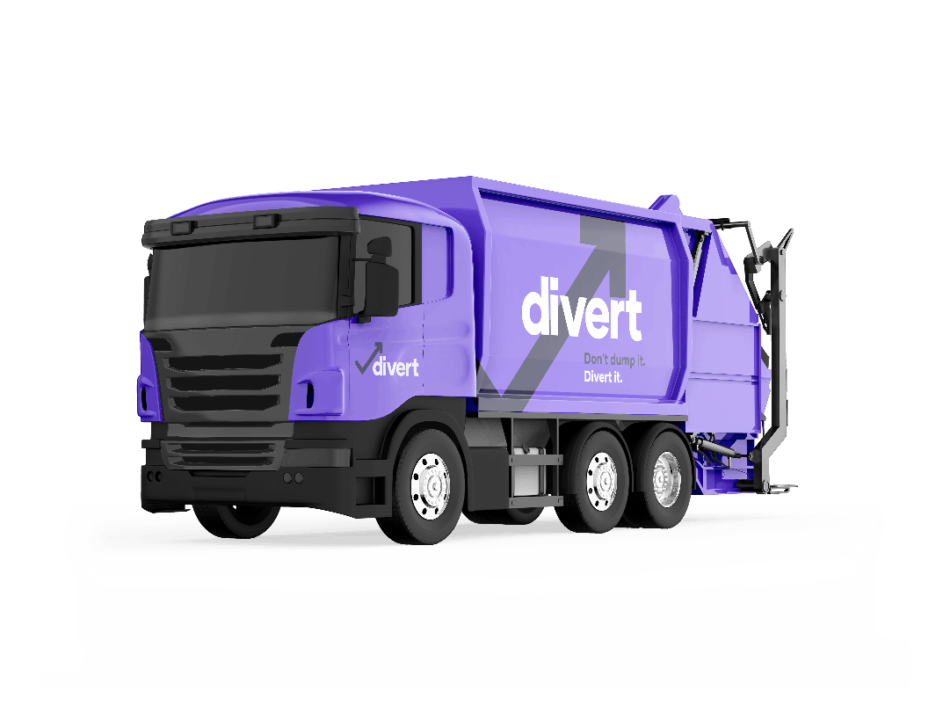 The Divert Guide to Throwing Out Your TV
As the cornerstone of Western civilisation for generations, the TV is a focal place in most homes. Nearly every living room is centred on them – legend has it that the first house was built around a television – but this dependency on tellies, combined with changes in technology, means you need to recycle or dispose of your TV more regularly than you may realise.
The key to knowing when to get rid of your TV is based on a lot of factors, but once you know the technology you're dealing with, it's actually pretty straightforward – as are the ways you can give it new life, recycle it, or consign it to the past.
Old TV disposal

Quick quote
Get a quick FREE quote for your waste
Quick quote within 1 hr
All types of waste
Claim your free bins
Nationwide coverage
When should I dispose of my TV?
When it comes to televisions, it's all about the technology you have. The days of CRT TVs – those boxy units that are as deep as they are wide or tall – are dead and buried, and are most likely a fire risk in the 2020s. If you still own a plasma TV – one of the earliest "modern" HD units – you should throw it out on principle, given how bad it is for your electricity bill; that's if it hasn't already burned permanent colours into the screen.
Nowadays, the standard unit is the LED TV. Based on its backlight at maximum brightness, it'll last between five and seven years; top-end units might give you a couple more years, with average use. However, there are four key issues to look out for if you think yours is on its way out:
Dead pixels. For many people, there's nothing quite as bad as a dead pixel on their screen: an immovable, unfixable black dot on everything you watch, spoiling every beautiful wide, colourful vista. Not only is it difficult to fix, but chances are the number of dead pixels will grow once you get your first.
Lines or bars. Horizontal bar issues are often caused by magnetism, and can be easily fixed, but if your TV's getting old, they're often not worth the money to remedy.
A fuzzy or fading screen. Certain TVs can start to lose their brightness but also their definition, making HD look like SD, or offer a patchy picture. While it can be fixed, the money you'll spend might not make it worth it, unless it's near-new.
Distorted colours. This isn't something you'll detect overnight – it's a long-term issue, but something that becomes really obvious when watching something with really clear colour schemes, like sports. While it might be fixable, it's also a sign that your TV's abilities are getting weaker.
Whether it's a case of a problem detailed above, or you're looking to upgrade, here are your best options for TV disposal in the UK, starting with options if it's still in relatively good working order.
Old TV disposal
Can you recycle your TV by donating to charity – or loved ones
Can you recycle your TV by donating to charity – or loved ones
The most cost-effective solution to disposing of a TV is to donate it to charity. Even if it's out of date, or worse for wear, non-profit organisations are more than happy to take them off your hands. Many have specialists on hand to restore TVs to the best possible state they can be in. However, it's important to check if your local good cause accepts them, especially based on age and maintenance.
14 day price match guarantee
Partner with peace of mind
Can you sell your old TV online?
As with most things, there's always a good second-hand market for old tellies. Gumtree is your best bet for something as usually large as a television: local collection and an eager, bargain-hunting userbase means you could have sold and offloaded your TV in a matter of hours, even if you're giving it away for next to nothing.
Should you want to go the completely free route, there's always Freecycle or Facebook Marketplace, but don't fall foul of choosing beggars: if they want it, they can come and get it themselves.
If your TV is broken, chances are you won't be able to sell it or offload it, even for parts. Here, it pays to know the options you've got, because some are much better than others.
Can I take my broken TV to the tip?
Most councils have a dedicated skip or service for TVs, but the cost can sometimes outweigh the benefits, especially if you're driving it there yourself. Most councils make you pay for the service, and you might have to pay £XX or more just to get rid of your TV.
The other big issue with disposing of TVs with your council is the possibility yours doesn't have the ability to get rid of them safely, because all television sets need to be deconstructed and recycled in the best possible manner, and facilities don't exist throughout the UK. Make sure you call your local authority before you drive to your local tip.
Free duty of care
We pride ourselves on being open and transparent.
Should I get a skip for my TV?
Don't be daft. Skipping your old TV isn't just overkill, it's terrible for the environment on practically every level. Even the smallest skip will be way too big and pricey for a comparably small telly; on top of that, the amount of pollution generated by two truck trips to and from your home will be terrible for the environment. To add insult to injury, more unscrupulous skip firms may illegally landfill your TV – they're one of the single worst things for the environment you can bury.
What's the best way to get rid of my TV?
If donating is out of the question, and you want to save yourself time and effort, your best option may be to hire a man and van TV collection such as that from Divert, and for good reasons:
They'll pick your heavy or cumbersome TV up from inside your home, in the safest possible way. Responsible companies like Divert will ensure your television is recycled properly and if you need to get rid of your TV quickly, there's every chance you can get it picked up on the day you call!
Get your waste collected
Get a quick FREE quote for your waste
Quick quote within 1 hr
All types of waste
Claim your free bins
Nationwide coverage