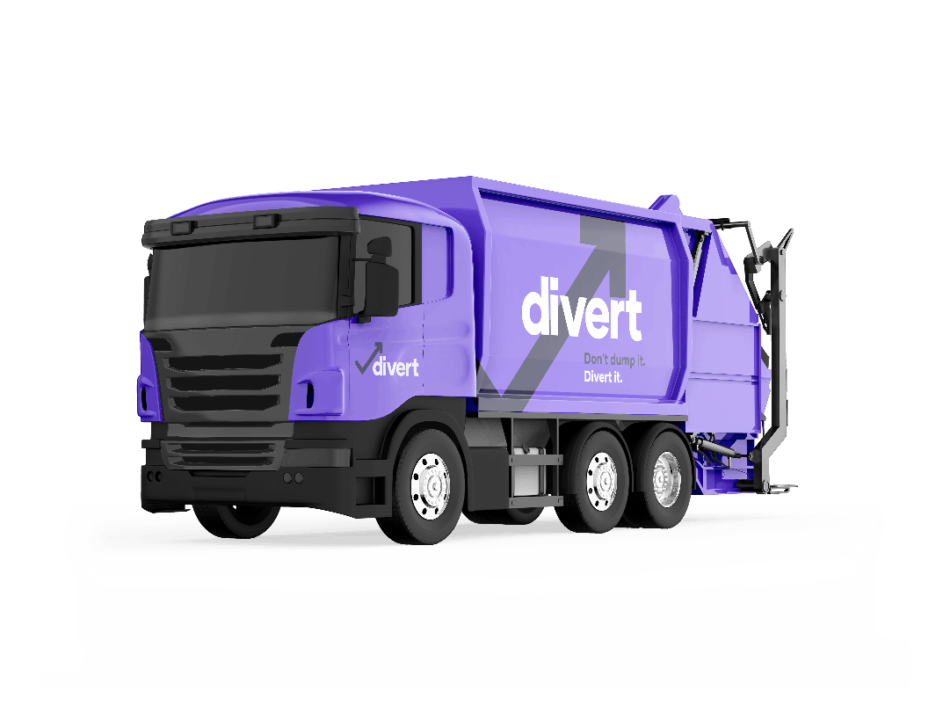 If you live "off the grid" in a rural area, chances are you literally are off the grid: the National Grid, anyway. Homes that are out in the sticks might have phone lines, but also often have to generate their own power with a domestic oil tank.
In the modern world, these are safe, secure ways to keep the lights on – but like everything, there comes a time when you might be forced to throw out your domestic oil tank, either because it needs replacing due to age, or you don't need for it anymore. However, they're predictably difficult to get rid of – and you need an expert to sort it out for you.
Oil tank removal

Quick quote
Get a quick FREE quote for your waste
Quick quote within 1 hr
All types of waste
Claim your free bins
Nationwide coverage
When should I get rid of my domestic oil tank?
The lifespan of an oil tank depends on the type you've got, and where it is – you might need to replace it simply because of the one you've got. However, if it's 20 years or older, you'll most definitely have to dispose of your old oil tank.
Entry-level, "single-skinned" domestic oil tanks – which only have one layer of steel or plastic – give you the lowest protection against damage or leaking, and are now largely illegal because of that. If you've got one operating on your property, you could be committing a serious offence. Similarly, "double-skinned" or "twin-walled" tanks may be stronger, but are treated as a single skin by regulations.
Then you have your "integrally bunded" options. Bunded oil tanks are, essentially, a tank inside a tank, and the outer layer can hold 110% of the inner tank's contents, as well as the oil tank fittings. Finally, there are underground tanks: while generally safe, they're very difficult to check for leaks, spills or damage. If you've got one of these domestic oil tanks, you need to speak to an environmental expert to test it, and you ought to replace it with an above-ground, bunded one instead.
In any case, make sure you get a qualified person registered with OFTEC to carry out an inspection to look at the oil tank and pipework, as they'll be able to tell you if you're up to code or not.
How do I dispose of my oil tank?
Can I give my oil tank away, or sell it? There's no real second-hand market for domestic oil tanks, so chances are you won't find a person willing to take it off your hands for free, never mind pay money for it. What's more, you or whoever's collecting it may have little-to-no experience of safely removing one – not ideal, given how dangerous they can be, even when they're as empty as possible.
However, if it's metal, there's a chance that a scrap dealer may be interested – it's worth calling around, as they may even feel it's valuable enough to remove your oil tank for you (so long as it's not underground), and loads of merchants have experience of doing it.
14 day price match guarantee
Partner with peace of mind
Will the council collect or take my old plastic or metal oil tank?
Most, if not all councils won't remove your oil tank for you – but some will definitely take yours off your hands at their household waste recycling plants. It's important to call ahead, but before then, you've not only got to remove it yourself, but you've also got to get it there.
You might have extra problems when hiring a van to do it with. Harmful chemicals inside an old oil tank can leak, meaning you might end up getting charged more, fined after returning it, or even refused a van in the first place, thanks to the danger and mess involved in transporting the container.
Do installation companies take oil tanks away when they replace them?
If you're getting your old oil tank replaced with a newer model, your best option for shifting your outdated oil container will be with an installer. It still won't be cheap – you'll see a premium on top of the cost of a new oil tank that could run between hundreds and thousands of pounds, but that's the price of getting it done carefully. Give us a call for a comparison quote.
Free duty of care
We pride ourselves on being open and transparent.
What other options do I have?
In the right circumstances, companies like Divert are more than happy to organise domestic oil tank removal; the cost of collection and disposal depends on a few factors, including access, weight, labour, where you are, and the transport needed.
Gather as much information as you have on your oil tank – and even take some photos – and we'll see if we can organise oil tank disposal. You couldn't pick a better partner: Divert ensures that your oil tank is environmentally disposed of in partnership with our network of recycling partners, making sure that all reusable elements of what you give us are sensitively handled, keeping as much away from landfill as possible.
Get your waste collected
Get a quick FREE quote for your waste
Quick quote within 1 hr
All types of waste
Claim your free bins
Nationwide coverage