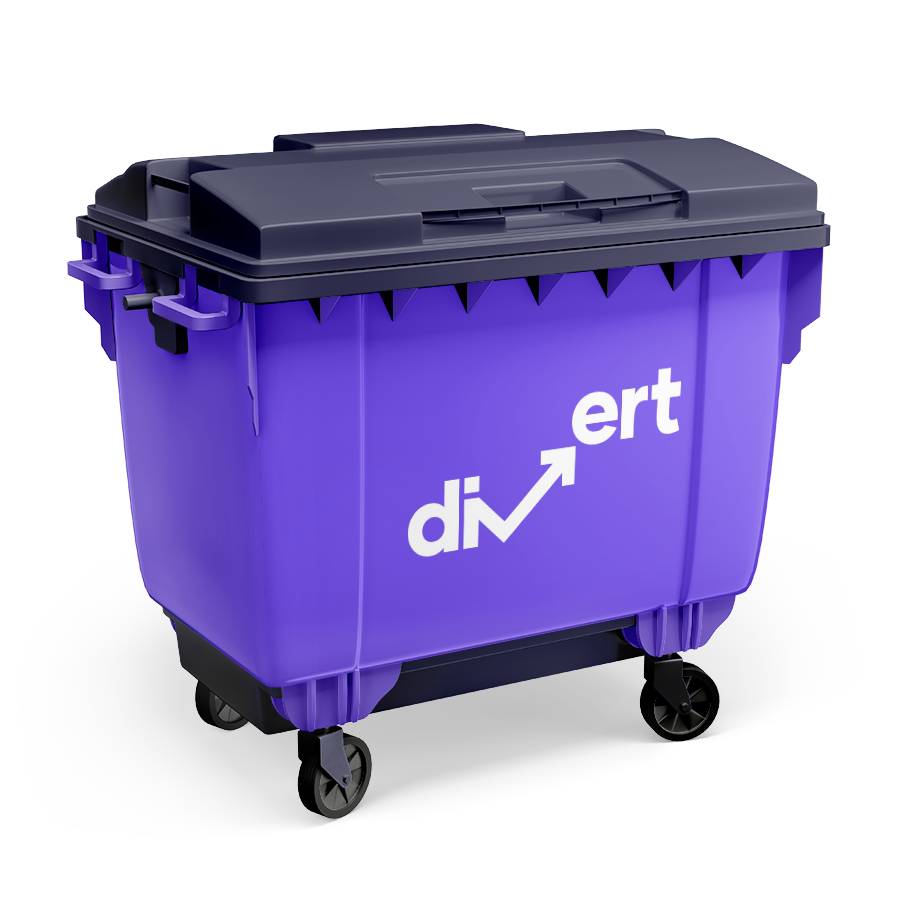 Clinical waste in Southampton is a part of daily life for all types of healthcare facilities and certain business types. This waste poses a threat to the public as it is contaminated, so professional clinical waste disposal in Southampton is essential.
There are very specific rules laid out for the disposal of different clinical waste types. These rules help maintain public safety and anyone that produces clinical waste must follow them. The simplest thing you can do to ensure full compliance is to take on the services of a clinical waste disposal specialist to organise everything for you, and this is what Divert offers. Our clinical waste collection in Southampton is highly flexible and covers every base, and we work for dentists, hospitals, care homes, tattoo parlours, salons and other facilities in Southampton.
Clinical waste collection
Southampton
Quick Quote
Get a quick FREE quote for your waste
Quick quote within 1 hr
All types of waste
Claim your free bins
Nationwide coverage
Clinical waste disposal
Southampton
Southampton is a thriving port town with a rich history and local tourist attractions, so residents and visitors are plentiful. This means there are also businesses and healthcare facilities of all types, and many require clinical waste disposal. When you choose us, you get your colour-coded bins and bags in the sizes you need at no extra cost. We also advise on the separation, storage and removal of your clinical waste. You can put your faith in us for accuracy and safety, and we work at affordable rates to handle your clinical waste management in Southampton.
If you have any questions or would like to enquire about the cost of clinical waste disposal in Southampton, don't hesitate to contact us.
Clinical waste disposal in Southampton
When you hire Divert for your clinical waste collection needs, we provide the necessary clinical waste bins in Southampton for free. A waste collection schedule will be established, working around your requirements for maximum convenience. Let us identify the appropriate bin types, colours and sizes to accommodate the clinical waste produced by your site.
All businesses have their own ways of operating, so we offer flexibility to work in a way that suits you. We only charge for the collection and disposal of the waste, so you won't have to pay for your bins or clinical waste bags in Southampton if you choose us as your partner. Divert makes your clinical waste disposal simple and hassle-free, enabling you to focus on running your core operations with peace of mind.
Contact us today to save on costs, free up time and ensure all your legal obligations for clinical waste management in Southampton are met.
Clinical waste bags Southampton
Clinical waste bags come in a colour code system to tell you what goes in them. Yellow bags are for waste that includes chemical contaminants, while orange is the colour for waste contaminated only with bodily fluids.
Many clinics, businesses or other facilities involving patients or procedures carried out on people/animals require clinical waste bags. This means:
Tattoo parlours
Dentists
Veterinary practices
Beauty salons
Hospitals
In Southampton, we follow the regulations to the letter for disposing of these bags.
No Hidden charges
With divert you wont find silly things added to your invoice
Sharps bins Southampton
Clinical sharps bins are there to enable you to safely dispose of sharp implements like blades and needles that are used for injections and other procedures with humans or animals. They also have a colour code system:
Red lids indicate the box is for anatomical waste including animal carcasses
Yellow lids indicate medicinal contamination
Purple lids are designated for cytostatic or cytotoxic waste
Facilities that deliver medicinal treatments in Southampton will almost certainly need yellow lidded sharps boxes. Likewise, veterinary practices and other facilities performing anatomical procedures are likely to need a red lidded box. Purple lids are usually associated with chemotherapy, and be advised there are various other lid colours.
Dental waste Southampton
Dental practices produce a lot of specific clinical waste, all of which must be stored in specific containers for disposal purposes. Our white clinical waste bins in Southampton are ideal for the disposal of dental waste like:
Capsules containing harmful residue
Unused amalgam
Teeth containing fillings
These items often contain harmful materials such as heavy metal mercury. To protect the public, these materials must be disposed of properly, and our white clinical waste bins fit easily into treatment rooms and are safe and easy to use.
Infectious clinical waste Southampton
Clinical waste in Southampton poses the risk of infection, whether the contaminants are bodily fluids, medicinal chemicals or toxic substances. Safe disposal is absolutely paramount, and different waste types require there are different disposal mediums, such as:
Sharps bins
Colour coded clinical waste bins and bags
Sanitary waste bins
Liquid waste containers
Save £££££
No Mess, No Stress, Pay Less
Orange lidded sharps bins
Southampton
Orange lidded sharps bins are designated for the disposal of sharps that do not contain any medicinal chemicals. This means needles used for drawing blood, giving tattoos or surgical scalpels.
These sharps are contaminated with bodily fluids that present the hazard of potentially containing infectious diseases. It is crucial to dispose of this waste in the way defined by the regulations, and we can handle this by providing the bins and bags you need and adhering to a collection schedule.
Very quick
Caroline
Dog Groomers
Very quick to get bins set up for my dog grooming business, Paddy advised the best size bin and was a quick turnaround!
Get a quick quote
Get a quick FREE quote for your waste
Quick quote within 1 hr
All types of waste
Claim your free bins
Nationwide coverage