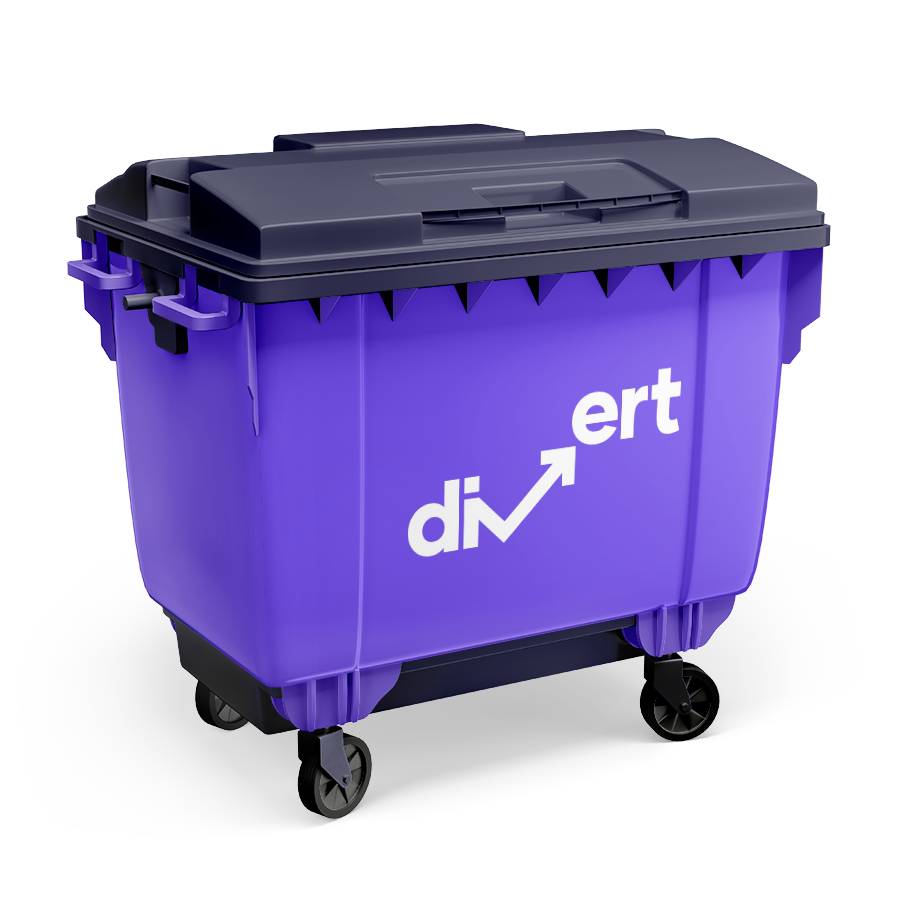 Clinical waste in Nottingham refers to the waste created by healthcare providers and similar services that could cause an infection if it's not disposed of properly. This includes swabs, dressings or bandages. Arranging safe and legally compliant disposal is essential when dealing with clinical waste. Here at Divert, we're proud to offer a qualified and flexible solution to clinical waste in Nottingham.
Many companies need clinical waste removal. This extends beyond doctors and dental practises to shops on the high street. For example, beauty stores now provide everything from manicures to minor plastic treatments – all of which count as clinical waste.
Here at Divert, we provide the bin sizes, bags and colours to meet your business or company needs and to give you an accurate, safe and affordable clinical waste disposal option. Our team is also an expert at advising you on separating, storing and disposing of all your clinical waste correctly. So, make sure to get in touch with us for a free quote, advice or to learn more about clinical waste management in Nottingham.
Clinical waste disposal in Nottingham

Quick Quote
Get a quick FREE quote for your waste
Quick quote within 1 hr
All types of waste
Claim your free bins
Nationwide coverage
Clinical waste collection in Nottingham
Flexible Collections
Here at Divert, we're pleased to provide free bins to collect your clinical waste in Nottingham. In other words, you'll only be paying for the collection! Our services also include creating a collection schedule that works for your business. This ensures that you've got the right size, type and coloured bins for the specific clinical waste you're dealing with.
We understand that each and every business works differently, so we make sure to accommodate your unique clinical waste disposal needs with flexible options. Not only does this ensure that all waste is disposed of safely, but it leaves you with time to focus on growing your business.
Contact Divert for time-efficient and legally-compliant clinical waste removal services in Nottingham today.
Clinical waste bags in Nottingham
The infectious or possibly contagious soft clinical waste that has been contaminated with blood or other body fluids should be placed in orange clinical waste bags. This includes:
• Dressings
• Wipes
• Swabs
• Gowns
• Gloves
• Aprons
• Masks
• Blood bags
After this, the clinical waste in Nottingham will be taken to an appropriately licensed facility for sterilisation purposes.
No Hidden charges
With divert you wont find silly things added to your invoice
Sharps bins in Nottingham
A is a specific kind of waste container that is utilised for the purpose of temporarily storing sharps material in a secure manner. This is until it is prepared to be transferred to an approved disposal facility. Sharps products include:
• Used needles
• Knives
Even though a sharps container may occasionally be seen in residential homes, for example, in homes with diabetic residents, these containers are generally reserved for commercial use in the beauty, medical and scientific industries.
Infectious clinical waste in Nottingham
It is becoming increasingly important to have efficient waste segregation strategies and infectious waste disposal products on the premises. This should begin with the placement of certified waste bins that encourage segregation, and explicit training should be provided to ensure that employees understand the benefits of disposing of garbage in the most suitable container.
Waste from infectious sharps should be burned at a high temperature and then disposed of properly. In contrast, burning infectious waste at a high temperature or sterilising it with steam in an autoclave are also effective techniques used for hard infectious waste.
Save £££££
No Mess, No Stress, Pay Less
Orange-lidded sharps bins in Nottingham
These are for the removal and handling of sharps that do not contain or are contaminated with pharmaceutical items or their residues. These bins can also be used to store sharps that have been used with medicinal products.
These containers are frequently utilised in the medical field for the purpose of disposing of sharps items and syringes used for blood tests.
Very quick
Caroline
Dog Groomers
Very quick to get bins set up for my dog grooming business, Paddy advised the best size bin and was a quick turnaround!
Get a quick quote
Get a quick FREE quote for your waste
Quick quote within 1 hr
All types of waste
Claim your free bins
Nationwide coverage