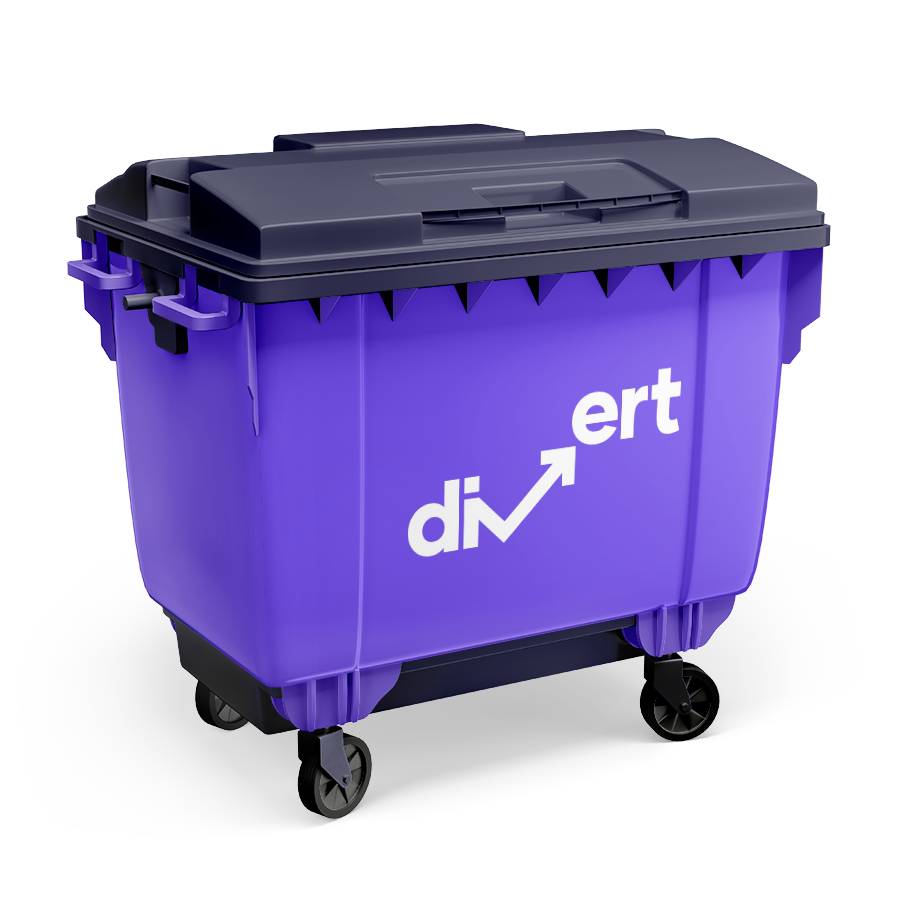 Our convenient, affordable and professional clinical waste collection in Newcastle is here to help your business deal with its waste in a way that is safe and compliant. Whatever type of business you have, from beauty salons offering botox to dental surgeries and hospitals, disposing of potentially dangerous waste is a top priority. At Divert, we have a range of convenient clinical waste bags in Newcastle and we have a flexible collection and disposal service.
Newcastle's growing health and sciences sector means the demand for reliable clinical waste collection and disposal has never been higher. At Divert, we provide you with everything you need for a completely safe and secure process, from anatomical waste bags to dental amalgam waste bins to sharps bins. You don't have to worry about sorting, separating or handling the waste, we have an experienced team who will make sure all waste is properly disposed of in a responsible way.
Clinical Waste Newcastle

Quick Quote
Get a quick FREE quote for your waste
Quick quote within 1 hr
All types of waste
Claim your free bins
Nationwide coverage
Clinical waste disposal
Newcastle
Arranging safe and legally compliant disposal of hazardous items, PPE, sharps and clinical waste is essential for companies to protect both their customers and staff. From correctly meeting health and safety requirements to providing convenient clinical waste collection times, we take all of the hassle out of waste management for businesses.
At Divert, we offer a flexible, easy and efficient solution, which can be fully customised to suit your business. We will provide you with any bins and waste bags, in the colour and size required. We can also advise you on what solutions would be best for your business and how to correctly store and separate waste.
Get in touch
At Divert, we're passionate about providing businesses with the very best clinical waste collection services in Newcastle. Call our friendly team today to discuss your business needs and what innovative solution would suit your company best.
Clinical waste collection in Newcastle
We can create a unique collection schedule for your business so we only come when your bins are ready or we can arrange to collect and swap your sharps bins in Newcastle with a replacement once a week. Our complete waste management solutions are ideal for hospitals, pharmacies and care homes, where budgets are under pressure and staff can't spend time dealing with waste disposal.
Contact us
Get in touch with our friendly team to find out how we can help your company handle its clinical waste in Newcastle. We have a wide range of solutions and will be happy to advise you on what you will need to set up an efficient and safe system.
Clinical waste bags in Newcastle
We provide a wide range of clinical waste bags for our clients in Newcastle, including yellow highly infectious clinical waste bags which won't tear and purple cytotoxic and cytostatic waste bags. Whatever type of clinical waste your company needs to get rid of, we can find a safe and effective solution. All of our coloured waste bags in Newcastle are manufactured to the highest standards and conveniently collected at a time that works for you.
No Hidden charges
With divert you wont find silly things added to your invoice
Sharps bins in Newcastle
Get rid of any potentially dangerous sharp items with our secure sharps bins, which are sealable and lockable. Whether you need orange-lidded sharps bins for needles or medical yellow-lidded sharp bins for clinical settings, we provide and collect the ideal sharps bin for your busines
Anatomical waste in Newcastle
There are certain items that require sensitive and secure disposal so we have created a convenient anatomical waste bag which is designed for tissue samples, organs, blood bags and other forms of anatomical waste. Brightly coloured red and sealable, they are designed to reduce cross-contamination and will be disposed of responsibly.
Infectious clinical waste in Newcastle
As more and more businesses have had to respond to the pandemic, dealing with infectious clinical waste is now a key issue. Our yellow highly infectious clinical waste bags can be used to store aprons, bedding, PPE, bandages and other potentially hazardous items which are then safely disposed of. They are ideal for care homes and hospitals which have to adhere to strict isolation protocols.
Save £££££
No Mess, No Stress, Pay Less
PPE waste in Newcastle
Getting rid of potentially contaminated PPE is a big responsibility for businesses and we have practical, safe solutions. Our bright orange clinical infectious waste bags are the ideal way to dispose of PPE responsibly.
Dental waste in Newcastle
Dentists in Newcastle who need to get rid of medical waste can rely on Divert for a complete waste collection and disposal service. Our convenient and secure dental clinical waste bins are the ideal solution and we can create a collection schedule to suit your business.
Very quick
Caroline
Dog Groomers
Very quick to get bins set up for my dog grooming business, Paddy advised the best size bin and was a quick turnaround!
Get a quick quote
Get a quick FREE quote for your waste
Quick quote within 1 hr
All types of waste
Claim your free bins
Nationwide coverage