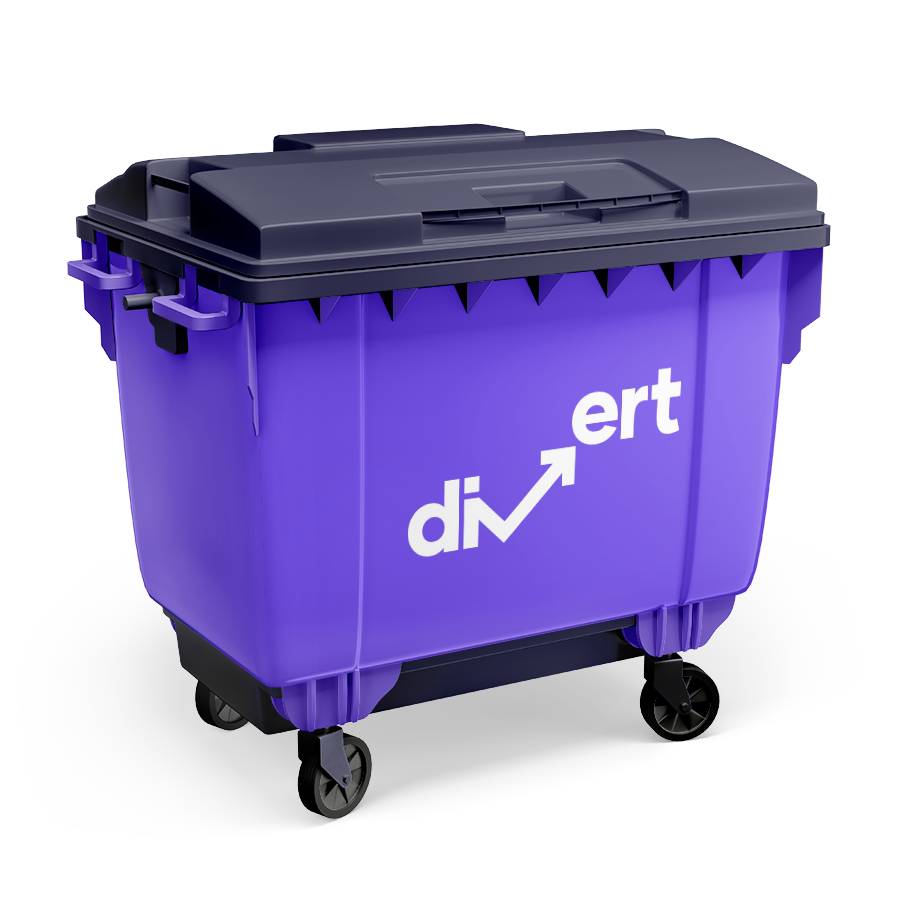 Clinical waste is produced by a wide variety of organisations in Liverpool and needs to be disposed of in a way that is both safe and legally compliant. Divert can help any business with clinical waste management with our flexible solution, which follows all legal guidelines while remaining simple for you to understand.
Liverpool has a bustling population of over 2 million as well as a range of attractions and transport links to the North West of England and beyond. It serves this population with over 20 hospitals, 150 GP surgeries and nearly 100 dental practices, which all produce tonnes of medical waste every day that requires careful management. Some of the waste produced by the many beauty salons, tattoo parlours and care homes is also considered to be clinical waste and requires regular collection.
Clinical Waste Collection Liverpool
Liverpool
Quick Quote
Get a quick FREE quote for your waste
Quick quote within 1 hr
All types of waste
Claim your free bins
Nationwide coverage
Clinical waste
Liverpool
Divert can provide the correct containers needed to dispose of clinical waste, including bins and bags of different sizes and colours, tailored to their purpose. We can also advise you on separating, storing and disposing of clinical waste and organise collection at a time to suit you. This ensures full accuracy in the management of clinical waste and is the safest way to affordably manage it.
The best part is that we provide the bins for free and charge only for collection. Get in touch today for a free quote and advice or to ask any questions you may have about clinical waste management in Liverpool.
Clinical waste disposal in Liverpool
Divert's innovative method of clinical waste disposal in Liverpool saves businesses valuable time and money by streamlining the process significantly. We provide the right type of bin for its specific use, including suitable sizes and colours. Incredibly, this helpful service is completely free to you – you just pay for collection. We ensure that the collection schedule is flexible to your business hours, creating a routine that is convenient for your working day.
This means that your employees can relax knowing that the clinical waste produced is being managed appropriately with no extra effort on their part, meaning they can focus on their work.
Get in touch today to find out how partnering with Divert can help save your business time, money and effort with its 100% legally compliant service in Liverpool.
No Hidden charges
With divert you wont find silly things added to your invoice
Anatomical waste Liverpool
Anatomical waste is considered potentially hazardous and it's a legal requirement that it's disposed of in a safe manner and not put into a general waste bin. Our specially designed red clinical waste bags are suitable for this purpose due to their high durability and ability to stand out to ensure there is no mix up between bins.
They can be used to store:
• Organs
• Human or animal body parts
• Placentas
• Tissue samples
• Blood bags
Cytotoxic and cytostatic waste Liverpool
Cytotoxic and cytostatic waste must be separated from general waste because it can threaten human life and the environment. It is categorised as waste produced from medicinal products that are toxic, carcinogenic, or mutagenic and have typically been used for the treatment of cancer. They are designed to kill cells or inhibit cell growth and as such must be protected from cross-contamination. Liverpool has a number of cancer treatment centres that require careful management of cytotoxic and cytostatic waste.
Divert can help with the legal requirements associated with cytotoxic and cytostatic waste disposal with its purple waste bags. These are specially designed to encourage the separation of cytotoxic and cytostatic waste from general waste and other clinical waste with their distinctive colour.
They can be used to store:
• Blister packs
• Medicinal vials
• Bandages
• Contaminated disposable garments/PPE
• Leftover or expired cytotoxic and cytostatic medication
Save £££££
No Mess, No Stress, Pay Less
Clinical non-infectious yellow and black clinical waste
Divert's distinctive yellow and black clinical waste bag ensures that businesses do not cross-contaminate infectious or highly infectious waste with non-infectious waste. This is a legal requirement due to the nature of clinical waste, which still requires very careful handling even if it's not infectious.
They can be used for many purposes, such as storing:
• Incontinence pads
• Sanitary waste
• PPE
• Emptied colostomy bags
• Swabs
• Nappies and wipes
Dental waste in Liverpool
There are nearly 100 dental practices in Liverpool that serve its large population on a daily basis. Dental facilities produce dental-specific waste that requires particular waste disposal techniques.
This is why Divert offers a white clinical waste bin which is designed specifically to suppress mercury found in dental amalgam. Mercury can be detrimental to health and the environment, so it's very important that dental waste is properly disposed of and Divert offers dentists in Liverpool a simple solution.
Very quick
Caroline
Dog Groomers
Very quick to get bins set up for my dog grooming business, Paddy advised the best size bin and was a quick turnaround!
Get a quick quote
Get a quick FREE quote for your waste
Quick quote within 1 hr
All types of waste
Claim your free bins
Nationwide coverage