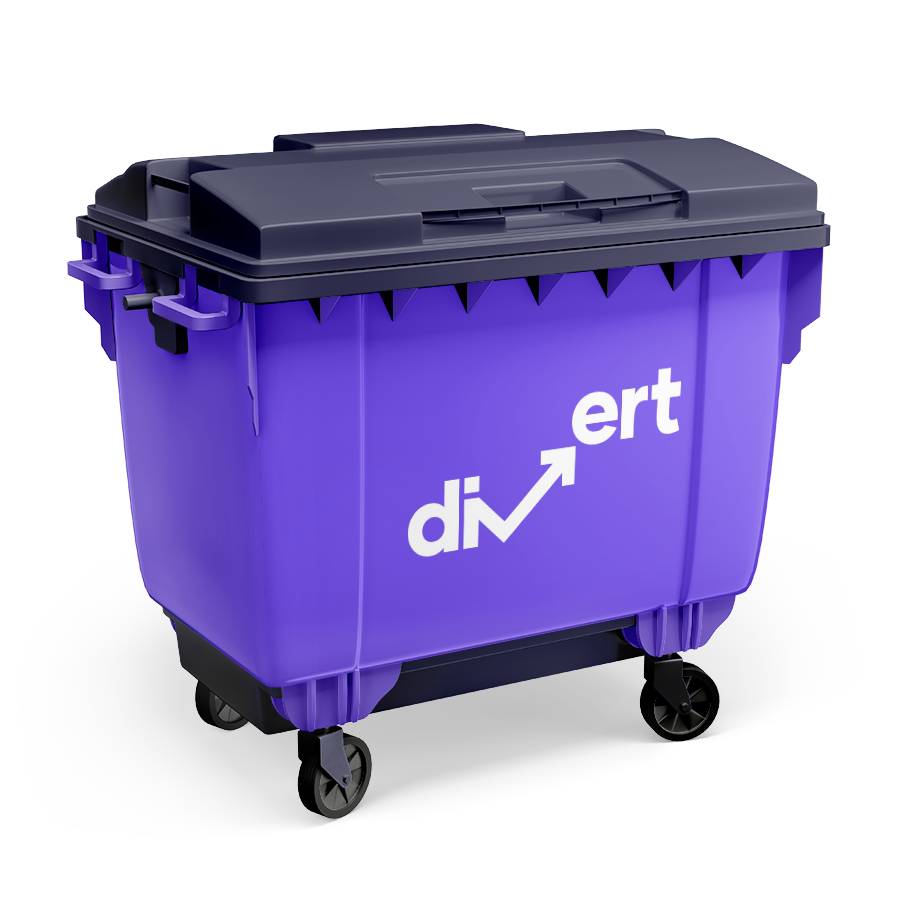 Businesses have a legal responsibility to dispose of waste in a secure, responsible, and safe manner. This is to protect the environment and the health of your community. Any waste produced by your business is classed as commercial waste, meaning that it will likely not be accepted by household recycling centres. We will provide the relevant waste containers, ensuring that your business's waste does not end up in landfill. This significantly improves the environment and health of your local area, whilst saving you time and money.
Waste Management Bournemouth

Quick Quote
Get a quick FREE quote for your waste
Quick quote within 1 hr
All types of waste
Claim your free bins
Nationwide coverage
Waste Collection Bournemouth
We provide free bins
Bournemouth is a coastal resort town on the south coast of England. Up to the 1800's Bournemouth was just undeveloped heathland until Lewis Tregonwell built a house in the area, with Sir George Tapps-Gervis then deciding to create a seaside resort in 1836. One of Bournemouth's most prominent industries is still tourism, with other sectors such as the digital industry also thriving. Today, Bournemouth is famous for its seven miles of award-winning beaches and is also home to a substantial student population due to the University of Bournemouth. This reputation has enabled Bournemouth to flourish, with 2,221 new businesses in 2021. However, more businesses result in more commercial waste, and this, combined with a Bournemouth and Poole resident population of 514,000, poses significant waste disposal challenges. We will dispose of your commercial and household waste professionally and responsibly, diverting tonnes of waste away from landfill.
Clinical waste collection Bournemouth
Bournemouth has a number of medical establishments, including Royal Bournemouth Hospital. These potentially create a high amount of clinical waste. Estimations show that each of the 1,500 UK hospitals creates approximately 2,250 tonnes of PPE waste, with masks, oxygen masks and tubing as the most used medical PPE items. Due to their potentially hazardous nature, these waste products must be disposed of in a specific way. We will responsibly dispose of clinical waste as often as you need us to, providing the appropriate bins and containers.
Cardboard waste collection Bournemouth
12.5 million tonnes of paper and cardboard are used annually in the UK, and based on the nationwide recycling rate of 45%, 7 million tonnes of paper and cardboard are sent to landfill. This is heavier than the Great Pyramid of Giza. Cardboard is easily recycled yet releases harmful methane gases if left to decompose in landfill. Recycling just one tonne of this cardboard will save 17 trees and 7000 gallons of water. We will ensure that your cardboard waste won't be sent to landfill by recycling the contents, providing you with containers and bins to keep your recycling safe between collections.
No Hidden charges
With divert you wont find silly things added to your invoice
Dry mixed recycling collection Bournemouth
Bournemouth's recycling rate is 51.3%, and 86.76% of local waste is diverted away from landfill. Whilst this is above the national average, this recycling rate could always be improved. Recycling your DMR waste benefits both your business and the wider community, helping to create a clean and positive environment for all. We guarantee that any recyclable waste will never be sent to landfill and will instead be recycled and ready for reuse.
General waste collection Bournemouth
The latest figures show that UK households produced just under 27 million tonnes of waste in 2017. This is equivalent to four adult giant pandas. In 2016, England was also responsible for 85% of the total waste produced. Without being disposed of correctly, this waste risks ending up in polluting landfill sites. We ensure that this does not happen, providing bins and containers in order to dispose of your business's general waste in an environmentally friendly way.
Save £££££
No Mess, No Stress, Pay Less
WEEE waste disposal Bournemouth
Every year approximately 2 million tonnes of WEEE items are thrown away by UK businesses and households, including in Bournemouth. WEEE waste includes most items that are battery or plug operated, including household appliances and electrical tools. In particular, fridges are required to be specially recycled to effectively manage their ozone-depleting gases. WEEE is also contaminated with toxic elements such as mercury, so leaving electrical appliances to rust in landfill could contaminate your local water supply. We provide the relevant containers and bins, carefully recycling electrical components through waste collections that suit you. This reduces both your carbon footprint and gives you peace of mind.
Glass waste collection Bournemouth
Glass waste encompasses everything from broken glass bottles to discarded jars. The majority of waste glass is collected, re-melted, and used to manufacture new glass. Because of this, glass bottles are recycled at a substantial rate of 71% in the United Kingdom, including in Bournemouth. However, UK bars, restaurants, and pubs still discard almost 129,000 tonnes of glass waste. Every tonne of re-melted glass saves 246 kg of carbon dioxide emissions, highlighting the benefits that recycling glass brings. We provide a variety of bins and containers, then collect your waste glass at a fixed price on a regular schedule. This ensures that it is kept from polluting landfill sites.
Very quick
Caroline
Dog Groomers
Very quick to get bins set up for my dog grooming business, Paddy advised the best size bin and was a quick turnaround!
Get a quick quote
Get a quick FREE quote for your waste
Quick quote within 1 hr
All types of waste
Claim your free bins
Nationwide coverage