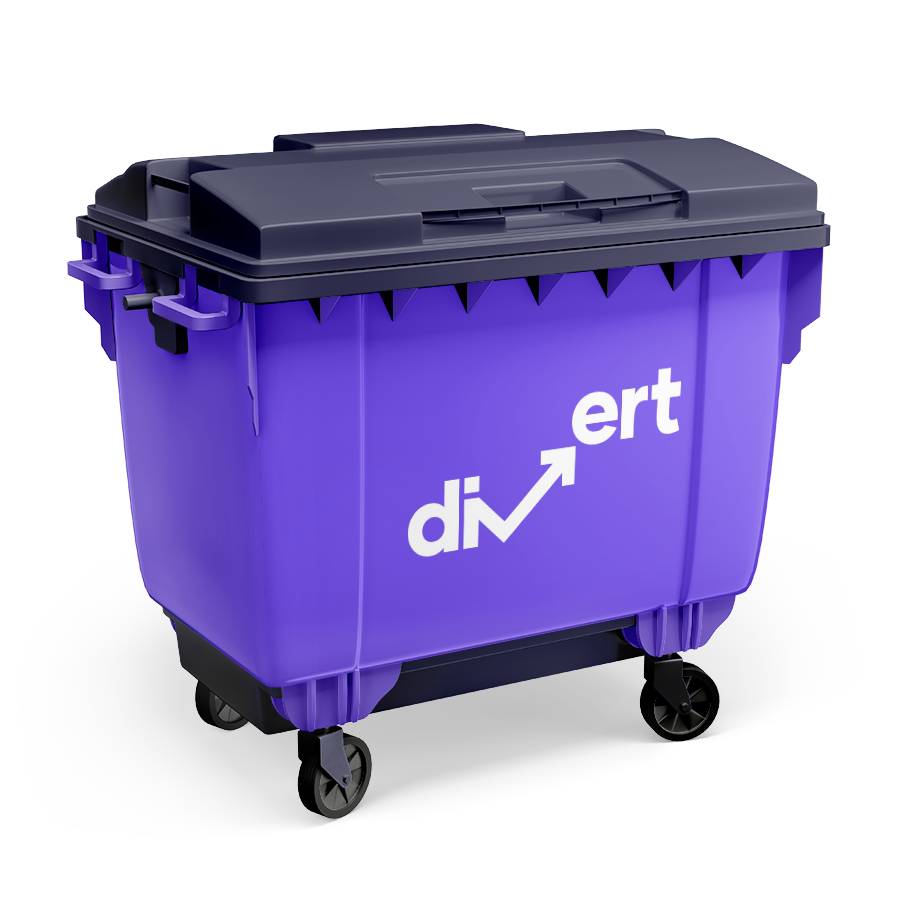 Arranging safe and legally compliant disposal is essential when dealing with clinical waste that is produced by a wide variety of organisations in Stoke on Trent. At Divert, we offer a solution to this potential problem by offering an efficient and reliable clinical waste disposal service. We are fully qualified and flexible to your needs, offering our services to suit a range of requirements.
There are seven hospitals in Stoke on Trent, including the Royal Stoke University Hospital which is one of the largest hospitals in the country. This is not to mention the many GP surgeries, care homes and dentists which all produce tonnes of clinical waste per year. Plus, businesses like tattoo parlours, hairdressers and piercing salons all require regular clinical waste collection, too.
Divert can provide the bin sizes, bags and colours that you need to ensure that you are disposing of clinical waste in a compliant way. What's more, we can offer you advice on how to separate, store and dispose of this waste correctly. We can then collect the waste at a flexible time to suit you.
Get in touch today for advice, for a free quote or to learn more about clinical waste management in Stoke on Trent.
Clinical waste collection in Stoke on Trent

Quick Quote
Get a quick FREE quote for your waste
Quick quote within 1 hr
All types of waste
Claim your free bins
Nationwide coverage
Clinical waste disposal in Stoke on Trent
No hidden fees
Divert understands that all businesses work differently, so there is no fixed clinical waste disposal method that works for them all. This is why we offer flexible options to accommodate your needs, including a uniquely tailored collection schedule to fit around your business hours.
We provide the right size, type and colour that you need for your bins for no charge. This means that you only pay for collection.
By partnering with Divert, you can save your business valuable time, money and effort by ensuring your clinical waste is being dealt with in a safe and legally compliant way. This is the easiest way to manage clinical waste in Stoke on Trent.
No Hidden charges
With divert you wont find silly things added to your invoice
Sharps bins in Stoke on Trent
Clinical sharps waste refers to hazardous waste products where the hazard arises due to them having a sharp-pointed end that could cut or puncture the skin. This includes:
• Needles
• Syringes
• Lancets
• Capillary tubes
• Dental wires
• Catheters
• Scalpel blades
You are legally required to put these in a suitable sharps bin instead of a general rubbish bin because of the risk of injury, infection and cross-contamination from used sharps. This includes whether they were used in a medical environment such as a doctor's surgery, hospital or dentist, or for piercings and tattoos. Sharps containers are puncture-proof to reduce the risk of this waste spilling out.
The colour of the sharps bin changes based on its purpose. For example, orange-lidded sharps bins are used for non-pharmaceutical sharps waste, like tattoo needles. Yellow-lidded sharps bins are for medical sharps waste.
Dental waste in Stoke on Trent
There are a vast number of dental practices in Stoke on Trent to serve its large population. Dental facilities produce lots of waste, so it's vitally important that they are disposed of in clinical waste bins appropriately.
Divert's White Clinical Waste Bins are the ideal solution for dental practises to safely dispose of hazardous clinical waste produced, such as unwanted amalgam, teeth with fillings and capsules containing residues.
This is important because amalgam contains traces of mercury which is hazardous to health and dangerous for the environment. The design of this waste bin includes a mercury suppressant to reduce the chance of harm to you, your staff, and your patients, so it can be conveniently placed within the practice. We will collect this for you at a time that suits you.
Save £££££
No Mess, No Stress, Pay Less
Infectious clinical waste in Stoke on Trent
All waste that can be considered highly infectious should be stored in a Yellow Clinical Waste Bag that Divert can provide to any business within Stoke on Trent.
These are a necessity in pharmaceutical environments like health centres and hospitals where highly infectious materials need to be strictly segregated depending on the threat it poses. Such materials include:
• PPE
• Aprons
• Disposable gloves
• Gauze
• Bandages
• Bedding
Our Yellow Clinical Waste Bags are brightly coloured to ensure they can easily be differentiated from other waste containers. They are made from durable, leak-proof materials to limit the possibility of breakages during storage or transit which protects the health of staff and patients.
We can organise a collection schedule for your infectious clinical waste that is flexible to work around your requirements.
Very quick
Caroline
Dog Groomers
Very quick to get bins set up for my dog grooming business, Paddy advised the best size bin and was a quick turnaround!
Get a quick quote
Get a quick FREE quote for your waste
Quick quote within 1 hr
All types of waste
Claim your free bins
Nationwide coverage