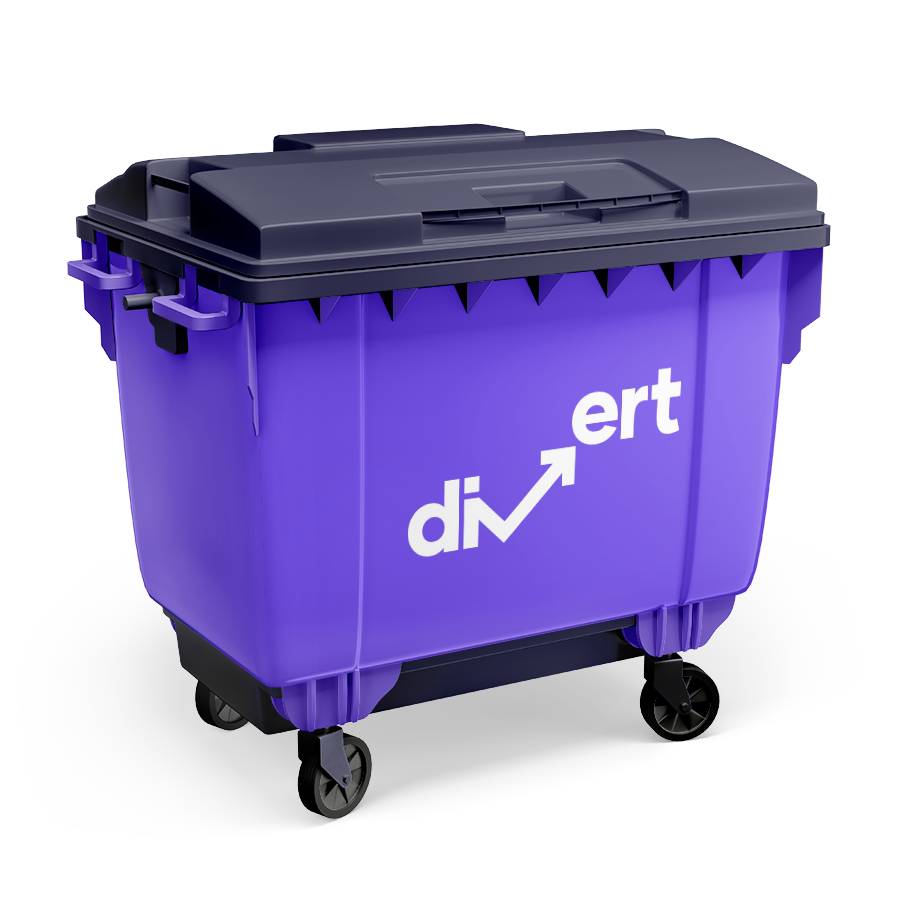 Clinical waste refers to any type of infectious/dangerous medical waste. It includes items such as used syringes and needles, bandages, dressings, etc.
Clinical waste disposal in Derby is essential when dealing with this type of waste. If you don't handle it correctly, you could pose a risk to both staff and patients.
Divert offers a flexible and qualified solution to help you dispose of your clinical waste safely and legally. Our experienced team can ensure that your waste is correctly disposed of. We can come to you at a time that suits you best, beating the services offered by Derbyshire Council, who are available only at 7am on the day of collection.
We work with hospitals, dentists and other relevant businesses across Derby. This includes waste collection from hospital theatres and more. Get in touch for a free quote or advice on clinical waste management in Derby today.
Clinical waste disposal Derby

Quick Quote
Get a quick FREE quote for your waste
Quick quote within 1 hr
All types of waste
Claim your free bins
Nationwide coverage
Clinical waste collection in Derby
Clinical waste is dangerous. To ensure it's disposed of correctly, there are legal disposal services.
We offer a flexible collection schedule that works for you. For example, we can provide the right size, types and coloured bins.
We understand that businesses have specific needs. This is why we accommodate yours with flexible options like free bins so that you only pay for collection. It also means that you can spend more time focussing on your own work.
Using Divert can save your business time, money, and effort while being safe and legally compliant for clinical waste removal in the location.
Clinical waste bags in Derby
Clinical waste bags are used to transport infectious waste. These bags are made from thick plastic and come in a range of colours.
• Clinical Infectious Waste – Orange Clinical Waste Bag
• Clinical Non-infectious – Yellow and Black Clinical Waste Bag
No Hidden charges
With divert you wont find silly things added to your invoice
Dental waste in Derby
Dental waste can refer to blood-stained gauze, breathing tubes, needles used to administer anaesthesia or blades used during dental surgery.
In Derby, dentists use a specialised bin for the disposal of dental waste. The bins are usually colour coded so that they're easily identifiable.
Dental clinics have their own set of rules when it comes to disposing of waste. For example, some clinics may require waste to be placed in a separate room from where treatment is carried out, while others may prefer to keep it all together so that it doesn't get mixed up with other types of waste.
Infectious clinical waste in Derby
Infectious clinical waste is a type of hazardous waste. It includes all sorts of waste contaminated with blood, bodily fluids or other potentially infectious materials. This can include items such as needles and syringes, bandages and dressings, swabs and dressings, gloves and other protective clothing, etc.
In Derby, you may need to regularly dispose of infectious clinical waste if you work in a hospital or nursing home. Here, it may be your responsibility to ensure that all your staff are aware of how this type of waste should be managed and disposed of safely. This can help to prevent infection.
Save £££££
No Mess, No Stress, Pay Less
Orange-lidded sharps bins in Derby
In Derby, it's recommended that businesses use orange-lidded sharps bins to safely dispose of syringes, needles, and other examples of sharp medical waste.
For example, hospitals have orange-lidded sharps bins in the emergency room. Doctors can use these bins when they need to dispose of used needles or syringes. Pharmacies also have orange-lidded sharps bins in their stores so that customers can safely bin their old prescription medicines.
Orange-lidded sharps bins are an important safety consideration in these places as they can help prevent both staff and patients alike from mishandling the instruments and catching an infection.
Very quick
Caroline
Dog Groomers
Very quick to get bins set up for my dog grooming business, Paddy advised the best size bin and was a quick turnaround!
Get a quick quote
Get a quick FREE quote for your waste
Quick quote within 1 hr
All types of waste
Claim your free bins
Nationwide coverage