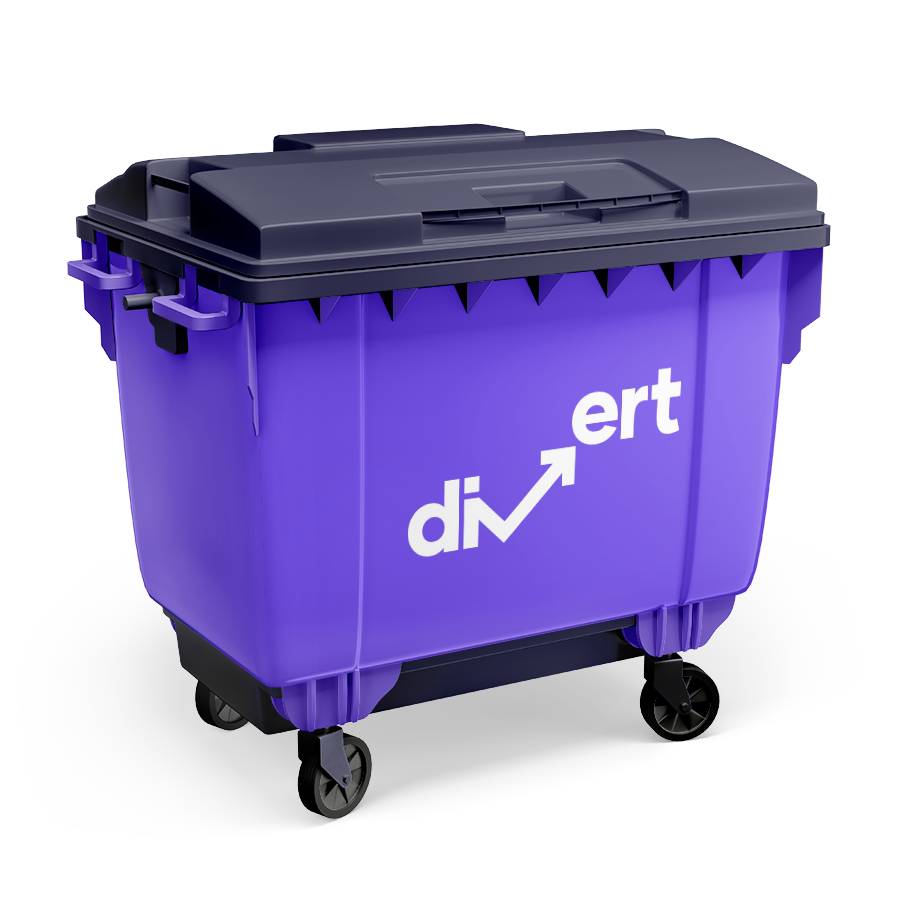 Clinical waste in Bristol is unavoidable as healthcare facilities carry out their daily work. This type of waste has the potential to be hazardous as it can involve fluids from the bodies of patients, some of whom have different health concerns. This is why professional clinical waste disposal in Bristol is important.
There are laws and regulations in place surrounding the disposal of clinical waste. These exist for public health reasons and all healthcare facilities must comply. The best way to get this right is to arrange safe and legally compliant disposal from a professional firm and this is what Divert offer. Our service offers qualified and highly flexible clinical waste collection in Bristol for hospitals, salons, care homes, dentists, tattoo parlours, and more.
Bristol is one of the most metropolitan cities in England, and this vibrancy leads to many facilities that require clinical waste disposal. We can provide the appropriate bin sizes, along with bin bags and colours to meet your needs. We can also advise on the correct practices for separating, storing, and disposing of clinical waste and we are an accurate, safe, and affordable choice for clinical waste management in Bristol.
If you have any questions or would like a free quote for clinical waste disposal in Bristol, contact us today.
Clinical waste collection
Bristol
Quick Quote
Get a quick FREE quote for your waste
Quick quote within 1 hr
All types of waste
Claim your free bins
Nationwide coverage
Clinical waste disposal in Bristol
Bags and bins
When you work with Divert, we provide free clinical waste bins in Bristol for you to use. We will work with you to create a waste collection schedule that works for your business. This includes providing bins of the appropriate size, type and colour for the specific clinical waste types that you produce.
We understand that your business has its own unique way of operating so we make every effort to accommodate your needs with flexible options. You will only pay for collection, meaning you enjoy free bins and free clinical waste bags in Bristol when you hire us. Our service takes the hassle out of your clinical waste requirements, freeing you up to focus on running your business.
Contact Divert today to save yourself time, money and effort in meeting your legal requirements for clinical waste management in Bristol.
Clinical waste bags in Bristol
Clinical waste bags come in different colours – yellow bags are for clinical waste contaminated with chemicals or medicinal waste, while orange bags are for clinical waste contaminated with bodily fluids.
Virtually any business or clinic that works with patients or undergoes procedures on people will need clinical waste bags. This includes:
GPs
Care homes
Salons
Tattoo parlours
These bags are disposed of in different ways in Bristol, so it is crucial to use the correct bags and have them removed professionally.
Sharps bins in Bristol
Clinical sharps bins are for the disposal of needles, blades and other sharp implements that are used on the body. Again, they are colour coded and include the following:
Yellow lids: for sharps contaminated with medicinal products
Red lids: for sharps contaminated with anatomical waste including animal carcasses
Purple lids: for cytotoxic or cytostatic sharps
So facilities delivering medicinal treatments in Bristol will likely need yellow lids, while veterinary practices or facilities that do anatomical work will likely need red lids. Purple lids are reserved for placed delivering chemotherapy or other similar treatments. There are other lid colours as well.
No Hidden charges
With divert you wont find silly things added to your invoice
Dental waste in Bristol
Dental facilities produce a lot of waste and require specific waste storage containers to dispose of it. We provide white clinical waste bins in Bristol to help with the removal of hazardous dental waste. This can include:
Teeth with fillings
Unwanted amalgam
Capsules with residual content
These products contain hazardous substances like mercury, which must be disposed of safely to protect the public. Our small white clinical waste bins are compact and easy to use, with safety features built in.
Infectious clinical waste in Bristol
Any clinical waste in Bristol that is infectious, whether contaminated by bodily fluids or medicinal products, must be disposed of safely. There are different disposal mediums for different types of waste, including:
Colour coded clinical waste bags
Colour coded clinical waste bins
Liquid waste containers
Sharps bins
Sanitary waste bins
Save £££££
No Mess, No Stress, Pay Less
Orange lidded sharps bins in Bristol
Orange lidded sharps bins are for the disposal of sharps like blades and needles that are not contaminated with medicinal products. This means things like needles used for taking blood samples or giving tattoos.
These sharps are instead contaminated with bodily fluids and must be treated as potentially infectious. This requires proper disposal and we can handle this on your behalf, providing the necessary bins and bags and collecting them on a schedule.
Very quick
Caroline
Dog Groomers
Very quick to get bins set up for my dog grooming business, Paddy advised the best size bin and was a quick turnaround!
Get a quick quote
Get a quick FREE quote for your waste
Quick quote within 1 hr
All types of waste
Claim your free bins
Nationwide coverage