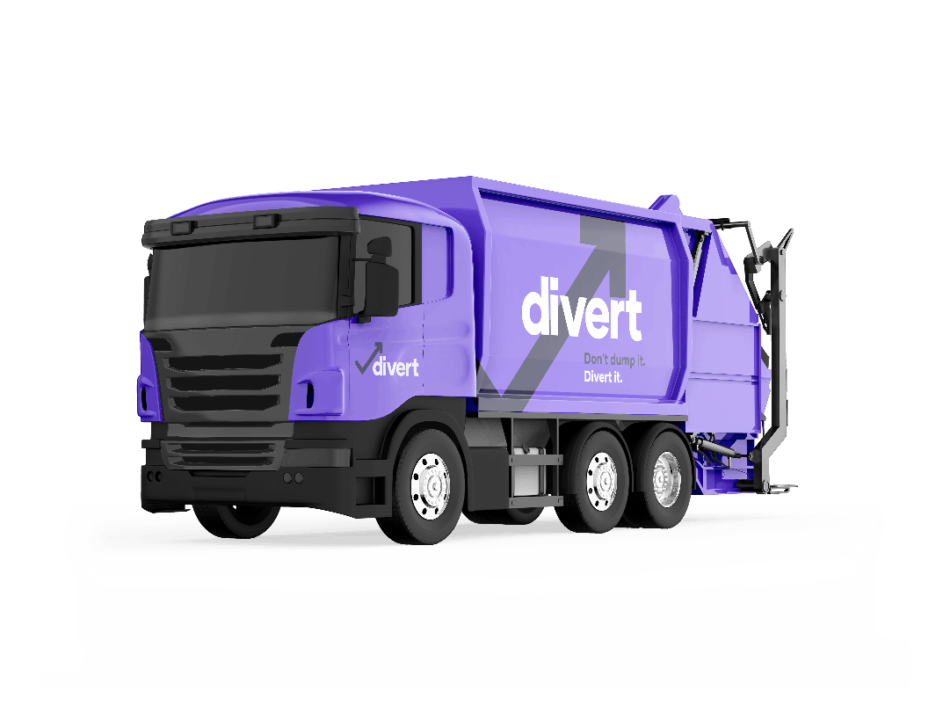 Whether you're looking to get hardwood or laminate flooring, or simply need a new, thicker, or better-looking floor than the one you've got, there's a good chance you'll need to get rid of old carpet. On the face of it, the task seems pretty simple, but once you reel in an entire room's worth of textiles – and the rest – you may well have a mountain of waste you need to throw out. Fun fact: it probably won't fit in your bin.
The biggest problem with a carpet removal job is that it isn't just a case of taking away a raggedy-looking top layer of once-comfy floor covering; you've also got to contend with the nightmares of underlay and gripper hooks, which can be a nightmare to dispose of easily.
Thankfully, there are a few routes towards getting rid of your knackered carpets, but it pays to know which one's the best, especially if you're conscious of what happens to it on an environmental level. Like most other things we throw away, carpets don't decompose quickly and easily – Divert is here to explain what's best.
Carpet Disposal

Quick quote
Get a quick FREE quote for your waste
Quick quote within 1 hr
All types of waste
Claim your free bins
Nationwide coverage
Carpet Disposal
Will a bulky waste service from the council collect my carpet?
Don't hold your breath for the council to pick up your carpet – many don't class it as "bulky waste" in the same way they will with big, one-piece items like sofas, fridges, or sheds. Even if it does, you could end up waiting ages for them to pick it up, even if they charge. Waiting lists vary between cities and boroughs; if you end up going this route, make sure you know where you stand.
When should I get rid of my old carpet?
The worst thing about carpet is that it's impossible to guess how long it'll last, because it depends on a few factors. Aside from the construction and quality, a lot of it hinges on foot traffic, thickness, material, as well as its padding, the number of people in your home, and any potential accidents and spillages along the way. Estimates put carpet lifecycles at between five and 15 years, but the proof's in the way they look, and the feeling under your feet.
Can I throw away carpet at the local tip?
By and large, local tips accept carpets. The only problem is the fact you have to remove it yourself, then likely cut it up to even fit it in your car in the first place. If you've got an average-sized hatchback or saloon, you might find you've got to make several trips to get it all across, and even then, you're going to have to spend a while cleaning your car out, given the fluff and threads it'll inevitably leave behind.
You should call your local council in advance to ensure you can throw away your carpet there, but also remember that a lot of them will simply chuck it into landfill – the worst thing for the environment by far. If you want to do the right thing for the world around us, it's important to consider other methods.
Could I sell or give away my old carpet for free?
Carpets are a weird one when it comes to the second-hand market; chances are it's only damaged in certain areas, where there's high foot traffic. In the overall space of a major room in your house – such as your bedroom or living room – chances are that massive parts of it are still as good as they once were, thanks to their position underneath big pieces of furniture, like beds or sofas.
As a result, people looking for smaller, decent pieces of material will happily cut up a bigger carpet and turn it into rugs, runners, or more. If you've got harder-wearing textiles, or you're looking to dispose of your carpet simply because you're redecorating, there's a good chance you can find someone who'll give it a new home.
In any case, if your carpet looks like it can find love elsewhere, be sure to take a photo and list it on Gumtree or Freecycle. Just don't expect too much money – if any – not least because of the things you can find deep in second-hand carpets, like dust, skin, food, mildew, dirt, or even bed bugs. Plus, they're taking loads of material off your hands; it's a thankless task in most ways.
14 day price match guarantee
Partner with peace of mind
Old carpet disposal
Will a carpet fitter remove my old carpet?
When you're getting new floor fittings fitted, many businesses will happily get rid of your carpet – but always at a price. Due to the sheer size of carpets, most simply charge by the square metre, and it can range from pennies to pounds. That also might not include underlay, which could be charged for once again at the same rate. In some cases, you could be paying as much for the fitting as the removal, especially if there are further disposal fees added to the total.
Can I throw carpet in a skip?
You can put anything in a skip, by and large, but you really shouldn't put carpet in there. The most immediate issue is that carpet doesn't biodegrade, even if it uses "natural fibres". Many modern carpets are treated with chemicals to make them last longer, or use manmade substances. Even wool carpets will use backing that can contain the likes of nylon and polyester.
Skips are probably the most costly way to dispose of carpets, and definitely the worst for the environment. Your average skip will demand upwards of £200 – that's if you have off-street parking – while in terms of the environment, they need two lorry trips for drop-off and pick-up, and then your carpet's buried in landfill to slowly rot for hundreds of years.
Compare and contrast that to your average man and van collection service, such as the one from Divert: these take your carpet away and, in our case, we ensure your carpet is reused or disposed of in a responsible way, using partners who will recycle absolutely everything they can.
Free duty of care
We pride ourselves on being open and transparent.
What's the best way to get rid of a carpet?
Without a doubt, the best way to throw away your carpet is to use a man and van service, for plenty of good reasons:
Man and van collection services will grab your carpets from inside your home, so you don't have to lug it outside – Divert, will even remove them by hand as part of the service, so long as the room in question has the furniture removed from on top. Just let us know when you book.
Divert will make sure your carpets are recycled as much as possible. If your carpet's still got life, there may be a way to use it in someone else's home; if that's not possible, we'll send it to a specialist to ensure it's stripped down and materials are sent to the best places for them.
If you absolutely need to get rid of your carpet – say, if you need to get laminate flooring down – we can probably arrive on the day and get it out of your way! Just call us to find out.
Get your waste collected
Get a quick FREE quote for your waste
Quick quote within 1 hr
All types of waste
Claim your free bins
Nationwide coverage